Speech Topics
This presentation is an in-depth look at the forces that are shaping the upcoming midterm/presidential elections, the issues driving voters, and a comprehensive rundown of the races that matter. After the presentation, Josh will be able to answer any questions and offer the latest intel about any of the pivotal Congressional or statewide campaigns taking place.
In the run-up to 2024, Josh will be incorporating a presidential campaign outlook into the presentation, featuring big-picture analysis on who's most likely to run in 2024 and who's most likely to succeed. Will we be seeing a Biden-Trump rematch, or is the smart money on fresh faces taking over the 2024 campaign?
In this presentation, Josh explains how American political allegiances are changing before our eyes: Democrats are becoming the party of the upscale suburbs that Republicans once dominated, while Republicans making noticeable inroads with working-class communities of color that recently overwhelmingly voted for Democrats.
Josh will talk about how high the stakes are: If a critical mass of Hispanic voters continues their movement towards Republicans, it would end any possibility of a Democratic long-term political advantage as the country diversifies. But if Republicans continue to pander to Trump as the face of the party, they will struggle to win back the suburbanites that are critical for them to win back power.
Biography
With a track record of identifying election trends before they become conventional wisdom, Axios senior political correspondent Josh Kraushaar is one of Washington's leading political analysts. He reports on the latest developments on the campaign trail and is also the author of the weekly Sunday Sneak Peak newsletter, which focuses on the big-picture forces driving American politics.
While politics is often complicated and granular, Kraushaar is uniquely able to reveal the larger trends within elections to all audiences. With his holistic, big picture approach, Kraushaar expertly connects with audiences of all backgrounds, explains the issues at large that loom over Washington, and breaks down the possible consequences of those issues on everyday Americans.
Before working at Axios, Kraushaar served as editor-in-chief of the Hotline, where he authored the biweekly Against the Grain column and hosted a weekly podcast featuring the leading lawmakers, political operatives and journalists for candid interviews. He also served in 2014 as a co-author of the Almanac of American Politics, a must-have resource for political junkies.
Kraushaar frequently appears as a political analyst on television and radio. He is a Fox News contributor, providing political analysis across all the network's platforms.  He's also a frequent panelist on "Special Report" with Bret Baier and has co-anchored Fox News Radio's election coverage since 2016.
"Josh was so smart and insightful—the audience loved [his fireside] chat. He's also very professional and easy to work with. Really great. One of our Executive Committee members told me that Josh's segment was the best part of the meeting! Yay!"
Chief Operations Officer at Recording Industry Association of America
Speaker News
Check Availability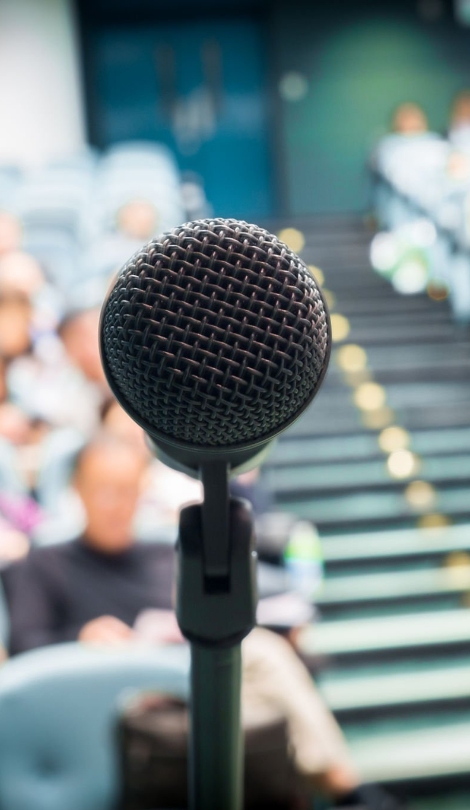 Other Speakers You May Like