Biography
Charles Hurt is opinion editor for The Washington Times and a Fox News contributor. Hurt has covered politics in Washington for two decades, first as a beat reporter and later as a columnist and opinion writer. He is a frequent guest on Fox News and Fox Business.
Hurt is recognized as the first journalist in Washington to point out the rise of Donald Trump, identifying the political mood of the country and the potential for Trump to capitalize on it. Throughout Trump's presidency, Hurt chronicled the media's blind hatred and inability to cover the president with fairness, scrutiny, or accuracy. Hurt credits his clear-eyed assessment of Trump on a lifetime in newspapers, more than 20 years covering politicians, and growing up in a small, rural town working summers in construction around the very people who would become Trump's biggest supporters.
Within his varied career, Hurt has covered Congress for The Observer, Washington Examiner, and The Washington Times. He also worked as DC Bureau Chief of The New York Post, where he served as White House correspondent and covered the national political ambitions of New York City's own Hillary Clinton and Rudy Giuliani and a young political upstart named Barack Obama, whom Hurt accompanied on his world tour through the Middle East, Israel, and Germany. After five years working for the greatest tabloid on earth, Hurt left The New York Post to become editor for the highly influential DRUDGE REPORT.
Today, Hurt edits the Commentary Section of The Washington Times, the lone conservative voice in the nation's capital going back 35 years. He also writes the Nuclear Option column for The Times, focusing on the current state of national politics, fiascos of media bias, and the various criminal activities of politicians and bureaucrats.
"They provide us well-prepared and informed speakers who understand our expectations and unique format. With WWSG, we know that the speaker fees are fair and trust that the event will be a success."
Sue Swan, Co-Founder of The Distinguished Speaker Series of Southern California
"The WWSG team are super responsive and flexible. I will definitely work with them again to find speakers for my next event."
Delia Setiawan, Ernst & Young LLP
"After 20 years in the lecture series business, WWSG has become a valued partner. We produce over 24 speaking events a year and have worked with dozens of agencies. We appreciate WWSG's unparalleled professionalism, integrity, and creativity in suggesting speakers that are unique to the speaker circuit."
Sue Swan, Co-Founder of The Distinguished Speaker Series of Southern California
"Everything was buttoned up, from the initial outreach to the event execution and post follow-up. I have a great team of representatives from WWSG to work with, first class experience."
Raylene Wetzel, American Century Investments
"The consistent professionalism and quality for the way Worldwide Speakers Group handles events shows that they think of each detail and every contingency beforehand."
Newt Gingrich, Distinguished Leader, Visionary, & Political Vanguard; 2012 Republican Presidential Candidate; Speaker of the U.S. House of Representatives (1995-1999); Best-Selling Author
"I hope to work again and again with Worldwide Speakers Group on the selection of our keynote and endnote speakers for our annual conference and other events. Our representative, Vana Thayu and her associate Missy Simons were terrific from my first communication to them until our speaking-event concluded... It is easy to see why many of the top speakers in the country work with Worldwide Speakers Group."
Gina Cohen, Chief Marketing Officer & Vice President of Communications for The National Recreation and Park Association
"The team at WWSG is certainly at the top of the scale. Building a long-term relationship with the client has really set WWSG apart and we clearly saw that with our partnership. WWSG found creative ways to build the partnership which results in a win-win for all."
Erik Qualman, Top Technology and Motivational Speaker, #1 Bestselling Author & Futurist
"Thanks again for all your help. Your entire team there is truly stellar."
Vice President of Communications; American Property Casualty Insurance Association
"All timing and logistics were seamless, and the client was super engaged and thankful. I'm happy to report that we have another WIN for WWSG! Let's build on the momentum together!"
Josh Linkner, Five-Time Tech Entrepreneur, Hyper-Growth CEO, Two-Time NY Times Bestselling Author, Venture Capitalist, and Keynote Speaker
Speaker News
Check Availability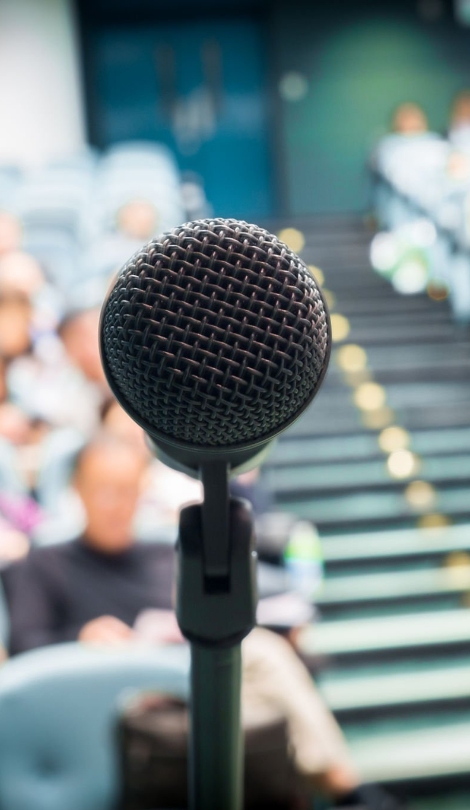 Other Speakers You May Like