How big of a wave can House Republicans expect?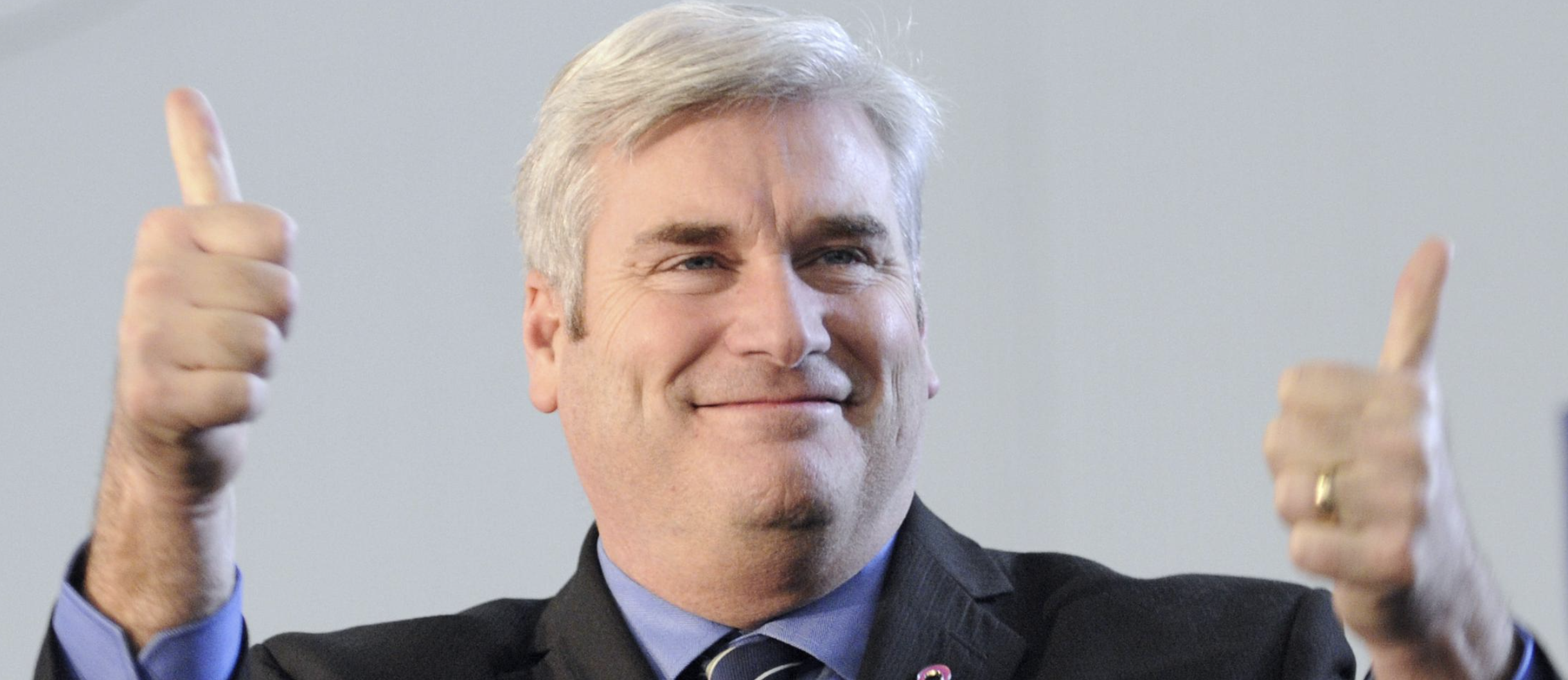 Even if we assume that House Republicans will cash in on their favorable political environment, there's still plenty of confusion over how to predict the size of the wave. The Washington Post's Paul Kane wrote a smart piece last weekend underscoring the confusion over what the best metric is, citing a disputed quote by House Minority Leader Kevin McCarthy that the 2022 midterms could be "more competitive" than the 2010 midterms, when House Republicans netted 63 additional seats. National Republican Congressional Committee Chairman Tom Emmer walked back the leader's bullishness, suggesting that a mere 18-seat gain would already be historic for House Republicans.
The reality: McCarthy was correct that the political environment in 2022 could potentially be even more favorable for Republicans than in 2010, but it's nearly impossible for the party to net 63 seats given that they're already within striking distance of the majority right now. Back in 2010, a sizable number of old-time Democrats still representing conservative territory got swept away in the red wave. In 2022, if Republicans hit their more optimistic marks, nearly all of their pickups will be in Biden-friendly territory, including in some solidly blue seats that haven't been competitive in a long time. (There are only five Democrats left representing districts that Donald Trump carried.)
In that sense, Emmer's math is more accurate, recognizing that after Republicans shocked the political world to net 12 seats in the last election, their baseline is a whole lot higher than in other wave-election cycles, which came when the GOP began with a bare minimum of seats. As Emmer points out, the true magic number that would indicate a historic wave is 35, the number of pickups that would give the party its highest number of seats, 248, since the 1928 elections.
It's worth looking at what seats Republicans would need to win to hit that historic mark. One senior Republican official involved in House races named four leading targets that would give them confidence that the GOP was comfortably in wave territory: Reps. Kim Schrier of Washington, Abigail Spanberger of Virginia, and Angie Craig of Minnesota, and the now-open seat in Oregon currently held by Rep. Kurt Schrader, who lost his primary. These are all suburban districts that President Biden carried by 7 to 9 points in the last election. All have held competitive races in recent history.
If Republicans are able to win all five Trump districts held by Democrats, hold the seats of two battle-tested House Republicans running for reelection in double-digit Biden districts (Reps. Mike Garcia and David Valadao of California) and win every seat that Biden carried by single-digit margins (and nothing else), they'd hit that magic 248 mark. They'd have some wiggle room, too. The Democratic Congressional Campaign Committee includes 15 Democrats in double-digit Biden districts in their Frontline program aiding their most vulnerable members. The committee just added two more this week: Rep. David Trone in a Biden +10 Maryland seat and Rep. Teresa Leger Fernandez in a Biden +11 New Mexico district. (Credit to Kyle Kondik at the University of Virginia's Center for Politics for compiling the district-by-district numbers, using data from Dave's Redistricting App.)
Even using the less-precise method of generic-congressional-ballot polling, this year's political environment could be more favorable to Republicans than the 2010 high-water mark. In mid-June of 2010, Republicans averaged a 1.3-point edge on the generic ballot, according to the RealClearPolitics average at the time. The current RCP polling average shows Republicans with 3.5-point edge—nearly three times as large. In 2010, Republicans won the actual House vote by a seven-point margin, the largest margin since 1946.
It's not hard to appreciate why Republicans hold such a pronounced political advantage. Americans are dealing with spiraling inflation, supply-chain shortages, and the prospect of interest-rate hikes that could stunt economic growth and spark a recession. The epidemic of mass shootings and spiking crime across the country only add to the sense of widespread malaise. And historically, presidents almost always lose seats in their first midterm election. With President Biden's approval rating now under 40 percent in the national averages, the fundamentals are dismal for the party in power.
Just how dismal could things get for Democrats? That's where measuring the wave the right way is important. It's not the number of House seats that Republicans pick up that's the relevant measure, but the overall number of seats won. So mark the number 248 (or +35 net) on your scorecards as a sign of a true political tsunami. Simply winning 242 seats (+29 net) would match the GOP's 2010 standing. And anything at 233 or higher (+20 net) would give Kevin McCarthy enough breathing room to manage his caucus effectively, without having to fear the most extreme House Republicans would disrupt his best-laid plans.