Axios Hires Josh Kraushaar as Senior Politics Reporter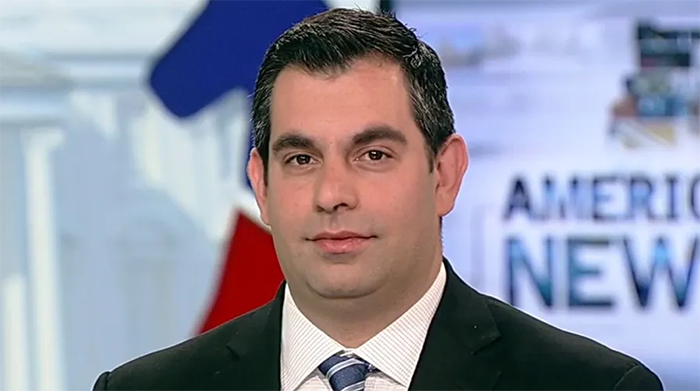 Kraushaar will contribute to Axios Sneak Peek newsletter
1 big thing: Axios has hired Josh Kraushaar as a senior politics reporter and contributor to the Axios Sneak Peek newsletter.
Kraushaar will lead a deep-dive Sunday column for the weekly politics newsletter.
Why it matters: Kraushaar's hire will strengthen and add value to Axios' already seasoned politics team. With midterms approaching, Kraushaar's reporting and insights will get readers smarter on what matters most in politics.
"We are thrilled to add Josh's sharp political reporting to our newsroom, especially as we near this pivotal election season in America. His sharp analysis will play a vital role in getting audiences smarter about the issues that matter to voters this year, in key states and across the country," said Sara Kehaulani Goo, editor-in-chief of Axios.
Get to know Josh Kraushaar:
Kraushaar joins from the National Journal where he was the politics editor, supervising all political coverage. He was also author of the Against the Grain column, and host of the "Against the Grain" podcast.
He has appeared as a political analyst on Fox News, Fox Radio, MSNBC, NPR, CNN, and C-SPAN.
Sign up for Axios Sneak Peek here. 
‍Axios is a digital media company delivering trustworthy breaking news and invaluable insights to help readers and viewers get smarter, faster across the topics reshaping our lives in politics, tech, business, media, science and the world. Axios was created around a simple proposition: deliver the cleanest, smartest, most efficient, and trust-worthy experience for readers and advertisers alike.