Speech Topics
Paul Nicklen has earned his status in the photography world. With 14 awards from the Wildlife Photographer of the Year competition, five awards from World Press Photo Awards, and being named one of the 40 most influential photographers in the world, he has gotten where he is through determination, devotion to his subjects, a thorough knowledge of the ecosystems and inhabitants of polar regions — and of course, an incredible skill with the camera. However, Nicklen credits his failures as one of the key reasons for his success.
Through his magnificent photos and storytelling, Nicklen relates his own personal work experiences to his audiences and their everyday lives. He discusses how in his profession he fails about 98 percent of the time, and it's all about picking himself up and knowing that with sheer determination and passion, he will succeed. His failures are what reminds him that he is the only chance to connecting the world with these life-changing visuals and relaying important messages about our planet and its ecosystems. This captivating speech is both motivating and passionate, and will leave audiences with a new outlook on their everyday lives and professions.
Acting as a personal guide, Nicklen takes audiences to the vast polar regions of our planet. His unique and personal perspective on some of Earth's most beautiful and remote environments make him an inspiring advocate for the environment. With his trademark humour, passion, and optimism, Nicklen shares the stories of his work which captures life in the fragile, frozen corners of the planet.
In his signature presentation, Nicklen shares his most unforgettable experiences while photographing on assignment for National Geographic magazine. His humorous perspective on the unique challenges he faces gives great insight into what it takes to deliver world-class images. From narwhals, walruses, and bowhead whales in the Arctic to leopard seals and emperor penguins in the Antarctic, Nicklen's emotional portrayal of his most humbling and electrifying encounters leaves audiences longing for their very own plunge into the icy seas.
Join Paul Nicklen on a photographic journey from the far reaches of the Arctic to the icy waters of Antarctica and everything in between. This presentation includes work created while on assignment for National Geographic magazine, deep into the underwater Mayan gravesites in the Yucatán Peninsula and into the realm of the majestic sailfish in the Mexican Caribbean. This is an unforgettable and colourful presentation brought to life with multimedia and evocative time-lapse photography.
In the Great Bear Rainforest of British Columbia's mid-central coast, a rare black bear with a recessive gene is blessed with snow-white fur. 1 in 5 bears in the region feature this ethereal quality, and they make for a stunning spectacle contrasted against the emerald and blue hues of the coastal rainforest. Take a journey to meet the elusive spirit bears of British Columbia.
Go beneath the water's surface with Nicklen—the thin, blue line separates what we know and understand about our planet's oceans, from what we cannot see: the vast unknown depths of our planet's marine basins and the mysteries of life teeming below. Above the horizon, we see beautiful beaches, rugged shorelines, and seemingly endless expanses of blue. To the casual observer, it might appear that all is well; that life in the ocean is flourishing. Beneath the waves, however, lies a growing storm of concern and trouble.
Biography
Paul Nicklen is a Canadian photographer, filmmaker, and marine biologist who has documented the beauty and the plight of our planet for over twenty-five years. He was inducted into the International Photography Hall of Fame in 2019 and, in that same year, was appointed to the Order of Canada. He has placed first in the World Press Photos Nature Stories category four times and was named Wildlife Photographer of the Year in 2012.
In 2014, Paul co-founded SeaLegacy, a non-profit organization that propelled ocean conservation onto the world stage through the power of visual storytelling, impact campaigns and the funding of sustainability projects.
In addition to being one of the world's most acclaimed conservation photographers, Nicklen is a sought-after speaker, author, and National Geographic Fellow and has shared stories from his adventures in several TED Talks. In the past two decades, Nicklen has collaborated with scientists, filmmakers, conservationists and explorers to create awareness and inspire action for global issues like climate change.
In 2020, he received the Arts award from NOGI, the oldest and most prestigious award in the recreational diving world. He is a Sony Artisan of Imagery and has honorary degrees from both the University of Victoria and Simon Fraser University. Paul has written several books including Seasons of the Arctic, Bear, Spirit of the Wild, Polar Obsession and his newest monograph, Born to Ice.
I recommend him without qualification... he surpassed every previous speaker.
WWSG Customer
Speaker News
Check Availability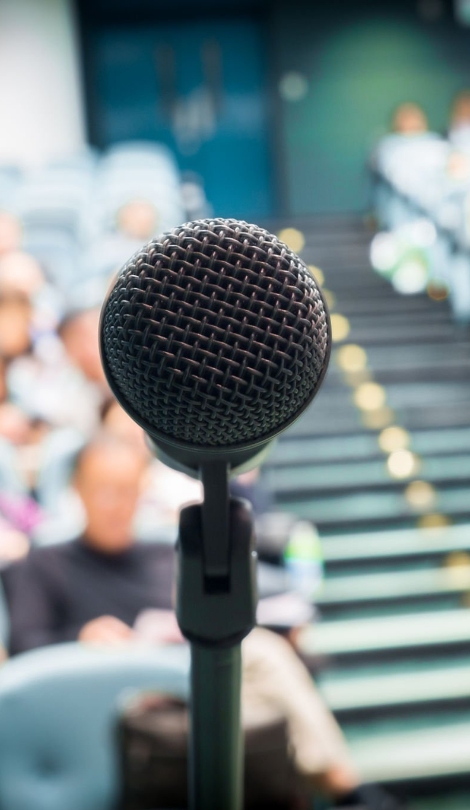 Other Speakers You May Like