Speech Topics
A passionate and introspective journey through time with iconic photographer Annie Leibovitz.  A gifted visual storyteller, Annie has captured the spirit of the people and events that have shaped the world over the past four decades.  From Rolling Stone to The Rolling Stones, the Queen of England to John Lennon, Bill Gates to Mark Zuckerberg; Annie's legendary career continues to place her at the center of the world's most fascinating people.  With the ease and thoughtfulness of a friend, Annie shares with audiences the incredible adventures, the profiles of courage and hope, and her own private observations.  Certainly witty and full of candor, Annie shares the lessons of marrying our life's work with our life's passions and of her endless search for learning and growth.  In this presentation, for the first time ever, audiences are treated to an intimate and wonderful conversation with the legendary Annie Leibovitz.
Biography
Annie Leibovitz began her career as a photojournalist for Rolling Stone in 1970, while she was still a student at the San Francisco Art Institute. Her pictures have appeared regularly on magazine covers ever since. Leibovitz's large and distinguished body of work encompasses some of the most well known portraits of our time.
Leibovitz's first major assignment was for a cover story on John Lennon. She became Rolling Stone's chief photographer in 1973, and by the time she left the magazine, ten years later, she had shot one hundred and forty-two covers and published photo essays on scores of stories, including her memorable accounts of the resignation of Richard Nixon and of the 1975 Rolling Stones tour. In 1983, when she joined the staff of the revived Vanity Fair, she was established as the foremost rock music photographer and an astute documentarian of the social landscape. At Vanity Fair, and later at Vogue, she developed a large body of work—portraits of actors, directors, writers, musicians, athletes, and political and business figures, as well as fashion photographs—that expanded her collective portrait of contemporary life. In addition to her editorial work, she has created several influential advertising campaigns, including her award-winning portraits for American Express and the Gap. She has also collaborated with many arts organizations. Leibovitz has a special interest in dance, and in 1990 she documented the creation of the White Oak Dance Project with Mikhail Baryshnikov and Mark Morris.
Several collections of Leibovitz's work have been published. They include Annie Leibovitz: Photographs (1983); Annie Leibovitz: Photographs 1970– 1990 (1991); Olympic Portraits (1996); Women (1999), in collaboration with Susan Sontag; American Music (2003); A Photographer's Life, 1990-2005 (2006); Annie Leibovitz at Work (2008), a first-person commentary on her career; Pilgrimage (2011); an over-sized, limited collector's edition of her photographs published by Taschen (2014); and Annie Leibovitz Portraits 2005-2016 (2017).
Exhibitions of Leibovitz's work have appeared at museums and galleries all over the world, including the National Portrait Gallery and the Corcoran Gallery in Washington, D.C.; the International Center of Photography in New York; the Brooklyn Museum; the Stedelijk Museum in Amsterdam; the Maison Européenne de la Photographie in Paris; the National Portrait Gallery in London; the Hermitage Museum in St. Petersburg, Russia; and the Pushkin State Museum of Fine Arts in Moscow.
Leibovitz is the recipient of many honors. In 2006 she was made a Commandeur in the Ordre des Arts et des Lettres by the French government. The previous year, in a compilation of the forty top magazine covers of the past forty years by the American Society of Magazine Editors (ASME), she held the top two spots (#1 for the photograph of John Lennon and Yoko Ono taken for Rolling Stone the day Lennon was shot, and #2 for the pregnant Demi Moore in Vanity Fair). In 2009, she received the International Center of Photography's Lifetime Achievement Award, ASME's first Creative Excellence Award, and the Centenary Medal of the Royal Photographic Society in London. In 2012, she was the recipient of the Los Angeles Museum of Contemporary Art Award to Distinguished Women in the Arts and the Wexner Prize. In 2013 she received the Prince of Asturias Award for Communication and Humanities. She was the inaugural recipient of the San Francisco Museum of Modern Art Contemporary Vision Award in 2015. Leibovitz has been designated a Living Legend by the Library of Congress.
The team at WWSG is certainly at the top of the scale. Building a long-term relationship with the client has really set WWSG apart and we clearly saw that with our partnership. WWSG found creative ways to build the partnership which results in a win-win for all.
Erik Qualman, Top Technology and Motivational Speaker, #1 Bestselling Author & Futurist
Thanks again for all your help. Your entire team there is truly stellar.
Vice President of Communications; American Property Casualty Insurance Association
Everything was buttoned up, from the initial outreach to the event execution and post follow-up. I have a great team of representatives from WWSG to work with, first class experience.
Raylene Wetzel, American Century Investments
They provide us well-prepared and informed speakers who understand our expectations and unique format. With WWSG, we know that the speaker fees are fair and trust that the event will be a success.
Sue Swan, Co-Founder of The Distinguished Speaker Series of Southern California
I hope to work again and again with Worldwide Speakers Group on the selection of our keynote and endnote speakers for our annual conference and other events. Our representative and her associate were terrific from my first communication to them until our speaking-event concluded... It is easy to see why many of the top speakers in the country work with Worldwide Speakers Group.
Gina Cohen, Chief Marketing Officer & Vice President of Communications for The National Recreation and Park Association
"After 20 years in the lecture series business, WWSG has become a valued partner. We produce over 24 speaking events a year and have worked with dozens of agencies. We appreciate WWSG's unparalleled professionalism, integrity, and creativity in suggesting speakers that are unique to the speaker circuit."
Sue Swan, Co-Founder of The Distinguished Speaker Series of Southern California
We always enjoy working with WWSG, and we thank you and your team for your diligence, thoroughness, and professionalism. Planning is already underway for next year's event (no rest for the weary). We hope to have every opportunity to work with you again in the near future.
David R. Cape, EVP of Business Development at Texas American Resources Company
The consistent professionalism and quality for the way Worldwide Speakers Group handles events shows that they think of each detail and every contingency beforehand.
Newt Gingrich, Distinguished Leader, Visionary, & Political Vanguard; 2012 Republican Presidential Candidate; Speaker of the U.S. House of Representatives (1995-1999); Best-Selling Author
All timing and logistics were seamless, and the client was super engaged and thankful. I'm happy to report that we have another WIN for WWSG! Let's build on the momentum together!
Josh Linkner, Five-Time Tech Entrepreneur, Hyper-Growth CEO, Two-Time NY Times Bestselling Author, Venture Capitalist, and Keynote Speaker
The WWSG team are super responsive and flexible. I will definitely work with them again to find speakers for my next event.
Delia Setiawan, Ernst & Young LLP
Speaker News
Check Availability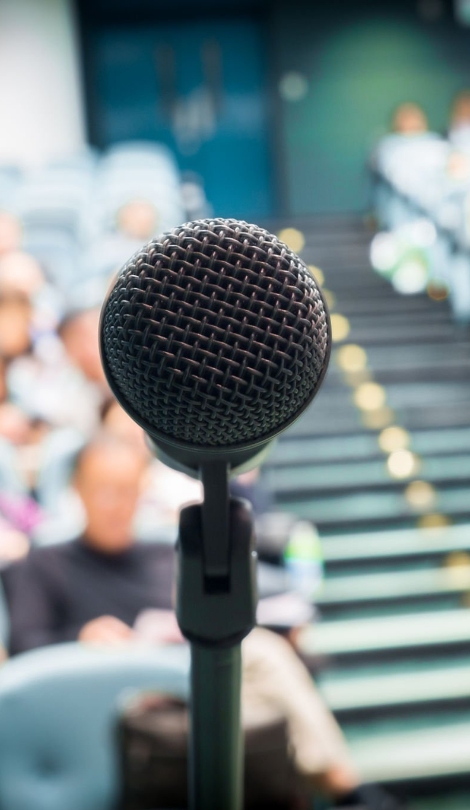 Other Speakers You May Like