Speech Topics
Bert combines innovative business lessons, humor, and inspired storytelling to weave the compelling tale of how he and his brother John, with a combined sum of just $78 in the bank, launched a business that now sells products in over 2,000 retailers nationwide. Life is good attracts a rapidly growing community of optimists by forging meaningful, emotional connections. Bert's innovative lessons on branding, leadership and corporate social responsibility apply to organizations of all sizes, and his inspiring story will help you see how optimism can truly take you anywhere.
Bert & John Jacobs founded Life is Good to inspire people to celebrate the good around them. Over time, a vibrant community grew that taught them that optimism is the most powerful strategy to living a happy and fulfilling life, especially in the hardest of times. In times of uncertainty, fear, loss, and tragedy, we still have the choice to focus our energy on what's right in our lives and the world around us and find the opportunity instead of obstacles. We have the ability to use these times of darkness to come together, to see each other as humans (not just co-workers or clients), build unbreakable bonds, and innovate like never before. Through this keynote experience, Bert Jacobs will share the inspiring business story of Life is Good, from the humble beginnings selling T-shirts out of a van, to finding opportunity in the face of hardships like the Great Recession & unthinkable tragedies like the Boston Marathon Bombing, which happened just steps from the Life is Good Headquarters. Audience members will leave this keynote with a renewed sense of optimism and with the tools and inspiration needed to find and grow the good around them in business and in life.
The smartest capitalists today and in the future will integrate social work into their businesses because their customers demand it, because it enables deeper purpose to their work and because it strengthens their organizations. Bert guides audiences through the process and benefits of philanthropizing for-profit organizations. From integrating charity into the sales process, to marketing the message, to cultivating a genuine culture of social good at the workplace, Bert has lived and breathed "giving" at every stage of Life is good's growth-making his ideas and experiences relevant to audiences of any size.
Biography
Bert Jacobs is Co-founder and CEO (Chief Executive Optimist) of The Life is Good Company, which spreads the power of optimism through inspiring art, a passionate community, and groundbreaking nonprofit work. Bert and his brother John launched their business with $78 in their pockets, selling t-shirts in the streets of Boston. Today, Life is Good is a $100 million positive lifestyle brand sold by over 2,000 retailers across the US and Canada.
Bert worked as a ski instructor and pizza delivery guy in Vail, CO before teaming with his brother John to design and sell T-shirts in college dorms up and down the East Coast. After five years traveling in their van together, the brothers officially launched Life is Good.
Bert focuses his energy on guiding the Life is Good brand vision, and developing strategic partnerships and collaborations with organizations that extend the Life is Good brand to new product categories and customers. He enjoys live music, travel, and surfing. His shoes do not always match.
"After 20 years in the lecture series business, WWSG has become a valued partner. We produce over 24 speaking events a year and have worked with dozens of agencies. We appreciate WWSG's unparalleled professionalism, integrity, and creativity in suggesting speakers that are unique to the speaker circuit."
Sue Swan, Co-Founder of The Distinguished Speaker Series of Southern California
They provide us well-prepared and informed speakers who understand our expectations and unique format. With WWSG, we know that the speaker fees are fair and trust that the event will be a success.
Sue Swan, Co-Founder of The Distinguished Speaker Series of Southern California
I hope to work again and again with Worldwide Speakers Group on the selection of our keynote and endnote speakers for our annual conference and other events. Our representative and her associate were terrific from my first communication to them until our speaking-event concluded... It is easy to see why many of the top speakers in the country work with Worldwide Speakers Group.
Gina Cohen, Chief Marketing Officer & Vice President of Communications for The National Recreation and Park Association
Everything was buttoned up, from the initial outreach to the event execution and post follow-up. I have a great team of representatives from WWSG to work with, first class experience.
Raylene Wetzel, American Century Investments
All timing and logistics were seamless, and the client was super engaged and thankful. I'm happy to report that we have another WIN for WWSG! Let's build on the momentum together!
Josh Linkner, Five-Time Tech Entrepreneur, Hyper-Growth CEO, Two-Time NY Times Bestselling Author, Venture Capitalist, and Keynote Speaker
Thanks again for all your help. Your entire team there is truly stellar.
Vice President of Communications; American Property Casualty Insurance Association
The team at WWSG is certainly at the top of the scale. Building a long-term relationship with the client has really set WWSG apart and we clearly saw that with our partnership. WWSG found creative ways to build the partnership which results in a win-win for all.
Erik Qualman, Top Technology and Motivational Speaker, #1 Bestselling Author & Futurist
We always enjoy working with WWSG, and we thank you and your team for your diligence, thoroughness, and professionalism. Planning is already underway for next year's event (no rest for the weary). We hope to have every opportunity to work with you again in the near future.
David R. Cape, EVP of Business Development at Texas American Resources Company
The consistent professionalism and quality for the way Worldwide Speakers Group handles events shows that they think of each detail and every contingency beforehand.
Newt Gingrich, Distinguished Leader, Visionary, & Political Vanguard; 2012 Republican Presidential Candidate; Speaker of the U.S. House of Representatives (1995-1999); Best-Selling Author
The WWSG team are super responsive and flexible. I will definitely work with them again to find speakers for my next event.
Delia Setiawan, Ernst & Young LLP
Speaker Resources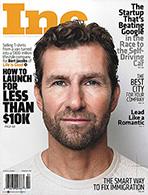 Check Availability