Speech Topics
There are secrets held deep within sacred cultures that many of us will never get to experience first hand. These secrets transcend time, place and perhaps most importantly, possessions. Through a personal discovery of what it means to find joy by fulfilling our human promise, Cristina takes audiences to some of the most remote indigenous communities on earth. From the traditional Inuit ways of life in Greenland, the couragoues warrior tribes of the Amazonian, to the resourceful youth of Madagascar's Vezo tribe and the First Nation activists of British Columbia's environmental movement, the ancient secret to happiness is not about how much we have, but by how much we give back.
Photojournalist and marine biologist Cristina Mittermeier has traveled around the globe to explore indigenous populations' relationship to that most sacred element – water. From the Amazon to British Columbia and Hawaii, Mittermeier has immersed herself in indigenous communities to share stories and images of the powerful interdependence of people and water. Join her as she shares a treasure trove of remarkable photographs and a priceless understanding of the one concept that bound these three different communities: "enoughness," or, taking only that which you need.
Cristina has been in love with the sea her entire life, and she has spent her entire career sharing this love with millions of people around the world. Through unique personal stories, compelling imagery and a solid scientific background, Cristina will open your heart and mind in a way that ensures your relationship with the ocean, and all of its creatures will be profoundly changed. If you haven't already fallen in love with the sea, this is the start of your lifelong affair. If you already know how precious our oceans are, Cristina's stories and images, filled with both heart and humour, will cause you to fall in love all over again.
One in every 7 people around the world depend on the ocean as a primary source of food and are also the most vulnerable communities to the effects of climate change, and yet, many of us have little awareness of the life-giving and life-taking powers of the sea. With the number of people relying on the ocean for food expected to double to within twenty years, Cristina turns to examples of coastal communities standing up to protect and restore the bounty of their ancestral shores.  With grace, integrity and humour, Cristina takes you to the shores of our world's oceans for an experience that will open your heart, and mind, highlighting the fact that we are all ocean people.
There's a beauty in the space between land and sea that is found nowhere else in the universe. It's in this space that Cristina's unique perspective showcases just how inextricably linked we are to all to other species on this planet. Cristina transcends this thin blue line and exposes the mystery contained in a space that both connects and divides. Through stunning imagery and engaging personal accounts, Cristina will grab audiences by the heart and mind, transporting them to a world that humans are only beginning to understand.
Biography
World-renowned conservationist and photographer Cristina "Mitty" Mittermeier believes that stunning visual storytelling is the key to unlocking critical action to help heal our ocean and save our planet. Beginning her career as a marine biologist in her native Mexico, Mitty soon discovered the power of imagery in ocean advocacy work. She went on to become an internationally recognized National Geographic photographer, public speaker, and founder of The International League of Conservation Photographers.
In 2014, she co-founded SeaLegacy, a conservation and production organization on a mission to ignite hope and change for our planet through ocean stories.
Mittermeier is a Sony Artisan of Imagery and, along with her partner Paul Nicklen, was named one of National Geographic's Adventurers of the Year in 2018. She is the recipient of many prestigious awards, including the Smithsonian Conservation Photographer of the Year Award and the Imaging Award for Photographers Who Give Back. In 2021, she received the Seattle Aquarium's Sylvia Earle Medal and Travel + Leisure's Global Vision Award. She was also named one of the 100 Latinos Most Committed to Climate Action.
Earlier this year, Mittermeier received an Honorary Doctorate of Fine Arts, Honoris Causa, from Simon Fraser University.
"Cristina was amazing on stage. After the show everyone was saying how Cristina's presentation was their favorite of the entire day!"
Adobe
Speaker News
Check Availability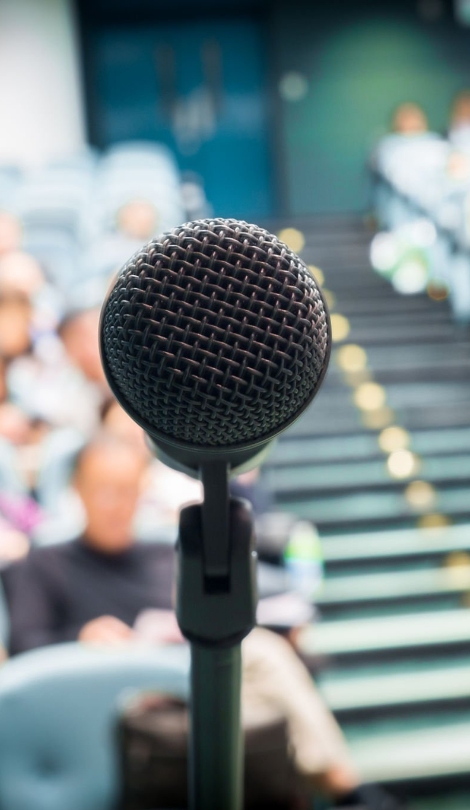 Other Speakers You May Like