Jill Biden on the new cover of Vogue magazine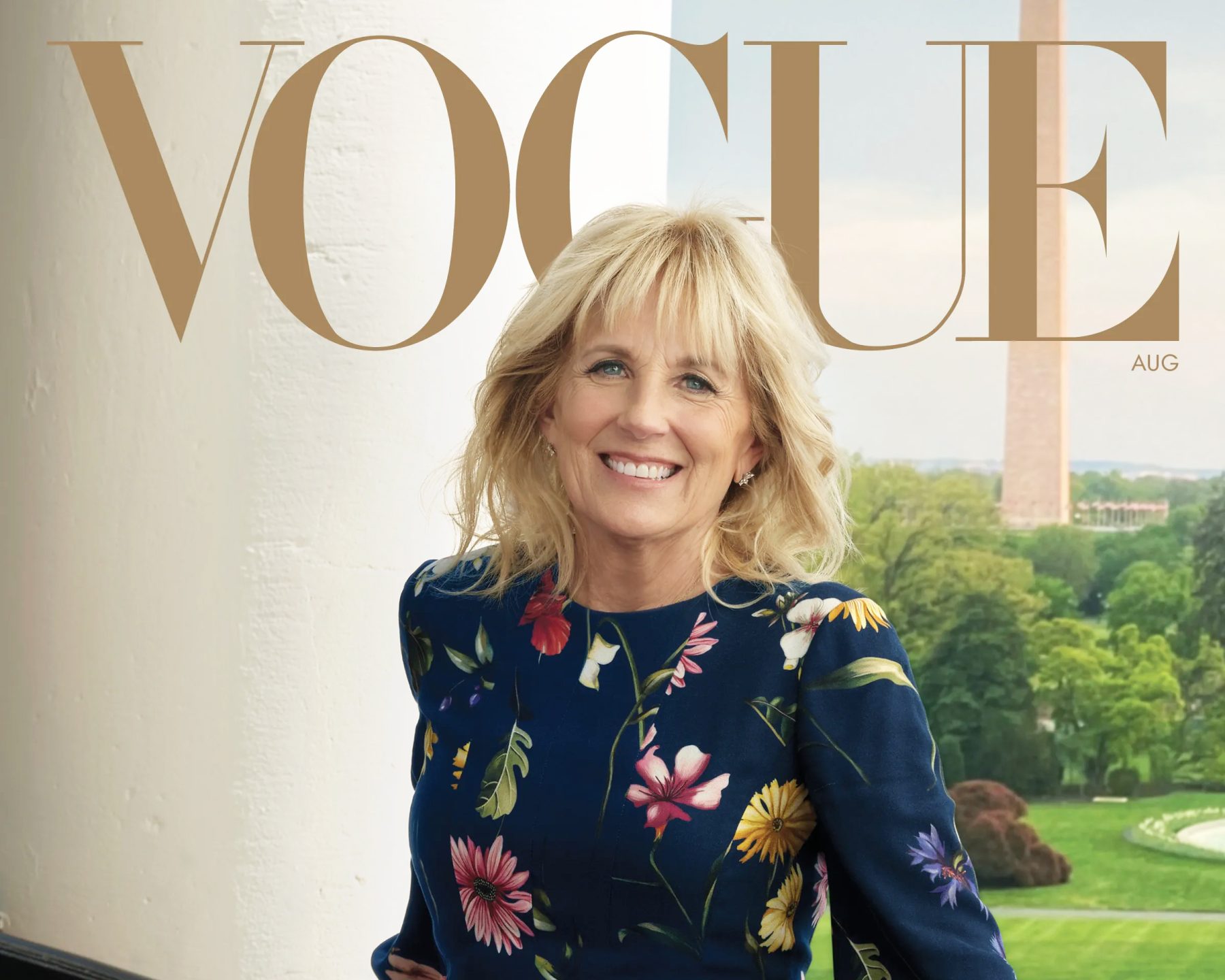 After a four year hiatus of first ladies gracing the cover of the fashion magazine,
Jill Biden is on the August
issue, which goes on sale on July 20. Biden, who posed for the pictures this spring
at the White House
, wears a navy, floral Oscar de la Renta dress for the cover shot, leaning on the balcony overlooking the South Lawn. The images were taken by photographer Annie Leibovitz.
In the accompanying feature story, Biden tells writer Jonathan Van Meter she is overwhelmed with initiatives
she wants to tackle
during her tenure.
"When I became second lady — and there was so much I wanted to do — I always said, 'I will never waste this platform,' " says Biden. "… And now I have a bigger platform and I feel every day, like …. what could I give up? That I would want to give up? Nothing."
In one of the images of Biden, she is posed seated in the Executive Residence's East Sitting Hall with a pencil in between her teeth, reading glasses on, typing on an Apple laptop.