Speech Topics
As a veteran of a cutthroat industry, having held prestigious news anchor positions at multiple major media networks, Erica Hill knows her stuff. In this speech, Ms. Hill offers audiences a behind-the-scenes take on what it's like to be the face of the daily news and applies her knowledge to workplace culture across all industries. Some key points discussed are:
• Onto the next: How to pick yourself up and successfully move on to a new job after one ends
• Frustrations of the "nice guys finish last" syndrome
• Understanding the game: How missing cues and "missing out" on the inner circle can actually be beneficial
• Mentor myths and realities
We live in a culture that has morphed "busy" and "important" into unlikely synonyms. "The Daily Juggle" reveals itself in many forms, most frequently presenting as anxiety ("How am I going to get all of this done?") The effect can be crippling to a person's mental health and sense of general wellbeing. This always-busy ideology makes minor disappointments feel like big failures, stunting personal growth and the ability to have and achieve meaningful aspirations. In this presentation, Erica Hill shares how she overcame the debilitating phenomenon of being "too busy" with three main takeaways:
• Admitting perceived failures can become your biggest strength.
• Having honest conversations with your family, colleagues, and friends about your true priorities will set you free.
• Pulling back: Erica shares how she embraced a very important one-word answer, "No."
By sharing personal anecdotes and providing tangible takeaways, Ms. Hill inspires audiences and encourages them to find purpose and joy in the little moments at work and at home.
From her extensive work on the board of AmeriCares, Erica Hill is equipped with an intimate knowledge of how access to quality care allows for better outcomes across all demographics. The ability to work, to plan, and for kids to be in school and learn are just some of the areas that could be improved for everyone if access to health care was equal and simplified. In this presentation, Ms. Hill can also discuss the ways in which COVID-19 exposed vast health care inequities in the United States.
In this speech, Erica Hill addresses the disparities in U.S. education and the problematic consequences. She shares her knowledge about the impact of early learning on future success, how food security impacts learning for children, and why getting uncomfortable can be an excellent education. Ms. Hill also discusses the value of observational learning through travel and unique experiences. These remarks can be tailored to meet your organization's goals.
Biography
Veteran morning TV anchor and award-winning journalist Erica Hill serves as a CNN anchor and national correspondent.
During her CNN tenure, Hill co-hosted six CNN/Sesame Street Town Hall specials for families about COVID-19, one of which earned the network's first-ever Daytime Emmy Award nomination. She was also a lead correspondent for CNN's pandemic coverage and has reported several major news stories on location including the 2020 U.S. Presidential Election from Nevada, the Las Vegas shooting, Hurricane Irma from Florida, and more. Additionally, she anchored HLN's On the Story with Erica Hill, a daily, New York-based daytime news program.
Prior, Hill was co-anchor of NBC's weekend edition of TODAY and served as an anchor and correspondent for NBC News, contributing to TODAY, NBC Nightly News, and MSNBC. Before joining NBC, she was an anchor and correspondent at CBS News.
Hill first joined CNN and HLN in 2003 as an anchor and technology correspondent. In 2005, she was named co-anchor of Prime News, as part of the network's launch of Headline Prime. During that time, she also anchored nightly news updates for CNN's prime time shows, including Anderson Cooper 360°. In early 2008, she moved to AC360° full time.
Hill began her career as a production assistant at the former cable network ZDTV/TechTV, and quickly worked her way up to producer before becoming an anchor and reporter for the network.
Hill was part of the NBC News team that won a 2013 Peabody Award for the network's cross-platform effort, "In Plain Sight: Poverty in America." in 2015, the Alliance for Women in Media honored her with the Gracie Award for Outstanding Correspondent.
"All timing and logistics were seamless, and the client was super engaged and thankful. I'm happy to report that we have another WIN for WWSG! Let's build on the momentum together!"
Josh Linkner, Five-Time Tech Entrepreneur, Hyper-Growth CEO, Two-Time NY Times Bestselling Author, Venture Capitalist, and Keynote Speaker
"Thanks again for all your help. Your entire team there is truly stellar."
Vice President of Communications; American Property Casualty Insurance Association
"The consistent professionalism and quality for the way Worldwide Speakers Group handles events shows that they think of each detail and every contingency beforehand."
Newt Gingrich, Distinguished Leader, Visionary, & Political Vanguard; 2012 Republican Presidential Candidate; Speaker of the U.S. House of Representatives (1995-1999); Best-Selling Author
"They provide us well-prepared and informed speakers who understand our expectations and unique format. With WWSG, we know that the speaker fees are fair and trust that the event will be a success."
Sue Swan, Co-Founder of The Distinguished Speaker Series of Southern California
"The WWSG team are super responsive and flexible. I will definitely work with them again to find speakers for my next event."
Delia Setiawan, Ernst & Young LLP
"Everything was buttoned up, from the initial outreach to the event execution and post follow-up. I have a great team of representatives from WWSG to work with, first class experience."
Raylene Wetzel, American Century Investments
"The team at WWSG is certainly at the top of the scale. Building a long-term relationship with the client has really set WWSG apart and we clearly saw that with our partnership. WWSG found creative ways to build the partnership which results in a win-win for all."
Erik Qualman, Top Technology and Motivational Speaker, #1 Bestselling Author & Futurist
"I hope to work again and again with Worldwide Speakers Group on the selection of our keynote and endnote speakers for our annual conference and other events. Our representative and her associate were terrific from my first communication to them until our speaking-event concluded... It is easy to see why many of the top speakers in the country work with Worldwide Speakers Group."
Gina Cohen, Chief Marketing Officer & Vice President of Communications for The National Recreation and Park Association
"After 20 years in the lecture series business, WWSG has become a valued partner. We produce over 24 speaking events a year and have worked with dozens of agencies. We appreciate WWSG's unparalleled professionalism, integrity, and creativity in suggesting speakers that are unique to the speaker circuit."
Sue Swan, Co-Founder of The Distinguished Speaker Series of Southern California
"We always enjoy working with WWSG, and we thank you and your team for your diligence, thoroughness, and professionalism. Planning is already underway for next year's event (no rest for the weary). We hope to have every opportunity to work with you again in the near future."
David R. Cape, EVP of Business Development at Texas American Resources Company
Speaker News
Check Availability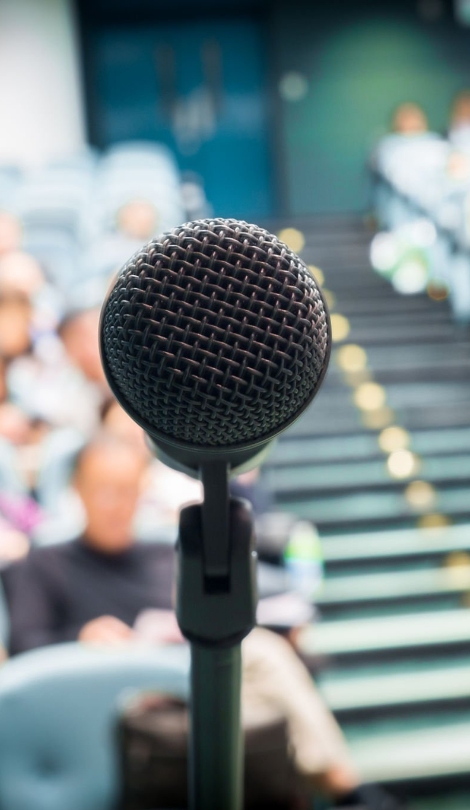 Other Speakers You May Like