Speech Topics
The Countess of Carnarvon, as the chatelaine of one of the world's most recognised houses, speaks about how she and her husband have branded Highclere Castle and how important authenticity is in that branding. Using real examples she explains how being authentic means upholding a certain level of integrity which includes total honesty and transparency: "The extent to which consumers perceive a brand to be faithful to itself, true to its customers, motivated by caring and responsibility, and able to build a sustainable business in difficult trading times."
What is it like to live in a Castle today, what is it like to live with a film crew for many months? Highclere is a family home but has now become synonymous with "Downton Abbey" the TV series. Thus reality and fiction are brought together in so many people's minds. Will such stately homes remain relevant and where is the path to financial stability?
Lady Carnarvon has approached all these questions with her husband. Surrounded by history and heritage, she has turned the stories into ways of drawing visitors to Highclere, and of sharing it with others.
Using her latest, beautiful book 'At Home at Highclere – Entertaining at the real Downton Abbey' Lady Carnarvon shares the history, the visitors, the art of entertaining over the past 150 years and how the lifestyle has changed and in some cases remained the same.
At the heart of any home is cooking, and therefore menus and recipes. Every leading lady needs to understand how the house works, upstairs, downstairs and how the estate relates to and supports the Castle.
Lady Carnarvon "walks in time" from the landscape of prehistoric England with iron age forts and tumuli, the remains of which look down from a hill just above Highclere Castle, through to the use of the land in medieval times, to "Capability" Brown who moved earth to create a heaven in the Arcadian landscape at Highclere. Lady Carnarvon follows the thread of Brown's vision through to that to Frederick Law Olmsted, the pre-eminent American landscape architect who created Central Park New York, as well as parks in Chicago, Boston, Montreal and Washington. Olmsted sought to create these invaluable green spaces to help counteract the stress of urban life – and like many other landscape architects had walked through and admired parks in England. Both Lord and Lady Carnarvon are keen gardeners today and share the gardens and landscape at Highclere as much as the Castle . Lady Carnarvon's ethos is to look after the landscape we have all inherited and conserve it for future generations.
Valley of the Kings, Egypt, November 22 1922: Lord Carnarvon, his daughter Evelyn, and Howard Carter stood in the half gloom of a passageway they had cleared in front of a doorway. Howard Carter knocked a hole through the doorway and when it was large enough, took the candle from Lord Carnarvon, and stretched his hand in through the opening. "What can you see?" asked Lord Carnarvon unable to wait any longer. "Wonderful things." replied Carter, hardly able to speak. Thus the Tomb of Tutankhamun is discovered.
Lady Carnarvon shares the story of these two mavericks. Lord Carnarvon was an Edwardian explorer, traveller, and archaeologist who acquired the most outstanding collection of Egyptian Antiquities before the First World War, a time at Highclere familiar to those who admire "Downton Abbey". Howard Carter was his great friend and colleague and they worked together in Egypt for 16 years, planning their expeditions during weekends spent at Highclere Castle.
Lady Carnarvon curates the Egyptian Exhibition in the cellars at Highclere today and has a unique insight into the treasures and details. The ancient Egyptian civilization extended over 5,000 years and questions she seeks to answer include what was the secret to their success and what can we learn from them today?
Highclere Castle is perhaps the most famous home in the world. It has starred as "Downton Abbey" watched by over 250 million viewers and therefore people have come to feel it is part of their life and that they know it intimately. Lady Carnarvon explores how the current Castle was created, the commission by the 3rd Earl of Carnarvon and the pre-eminent Victorian architect Sir Charles Barry, who was also the architect for the Houses of Parliament in London. Using the drawings, letters and arguments about bills (nothing changes), Lady Carnarvon tells you the whole story.
Yet this beautiful home was built on top of and around earlier houses. In fact the earliest written record is from 749AD. Lady Carnarvon takes you through the transformations before sharing some of her tips about how she decorates, restores and conserves the interiors and works of art within the Castle today. Lady Carnarvon also seeks to create modern, peaceful living spaces in the cottages of the estate, with outside space and practical living areas yet with the same sense of place she considers when working within the Castle.
Lady Carnarvon has written two books focusing on the broader history of the two World Wars and life at Highclere Castle during this period. Downton Abbey of course began in 1912 when the Titanic sank and during this period Highclere was one of the greatest entertaining houses in England. The First World War destroyed the old order of Europe and yet Highclere was transformed into one of its most important roles: it was a fully functioning military Hospital run by the 5th Countess. From letters, diaries and detailed history books Lady Carnarvon looks at how they survived the war in body and mind. Taking this theme forwards into the Second World War Lady Carnarvon uses Highclere Castle and its new role to share the stories of our grandparents and their generation who lived through 1939-1945. How did we seek to move from war to peace 70 years ago?
Written records testify to business and communities being based at Highclere since 749 AD – for 1,300 years. Whereas the landscape reveals that communities have lived and prospered here and gone through challenging times over a period of some 4,000 years.
Perusing old accounts are a reminder of the long view, of the cyclical nature of previous businesses, of better or worse landlords, of governments gathering too many taxes or power, of acts of force majeure such as the plague. Lady Carnarvon asks what are therefore the common threads we can draw out to inform our own actions today.
Today, Highclere is a family business, "a mom and pop" business, creating an extended family of goodwill through culture and success. Conscious of the past, of the heritage, of the long view, Lady Carnarvon is always looking forward – not just 5 years ahead, but 15 or 20 years into the future. Like every business, Highclere must grow and adapt yet at heart it is the same building and business.
Lady Carnarvon can explore the themes of tile mills in the 13th century, of lists of repairs in the 14th century, to farming, property, visitor attractions and then a media brand through stories, through TV, film and books.
The traditional structure of most Stately Homes has been to create departments, smaller and larger pyramid structures of people. Able to work independently, there is yet a unity of journey and willingness. How do you hold a business together and what gives it a purpose?  Highclere provides a long view.
Biography
Fiona, 8th Countess of Carnarvon, is the wife of Geordie, 8th Earl of Carnarvon. They live at Highclere Castle, known to millions around the world as "Downton Abbey."
Lady Carnarvon is the best-selling author of five books, a historian, an international speaker, and an established fundraiser in the UK and abroad. Lady Carnarvon, her husband, and her son live "quietly" with seven dogs, various horses and ponies, a brood of chickens, several beehives, and some rare-breed pigs amongst the many other farm animals in the farm landscape of Highclere Castle today.
Her everyday life at Highclere varies from welcoming visitors to her home, creating events to support charities, managing and restoring the castle's historic buildings, gardening, filming, and directing the marketing of the Highclere brand. Lady Carnarvon manages other global endeavors, such as the castle's award-winning Highclere Castle Gin.
Her latest book, The Earl and the Pharaoh, is a biography of the 5th Earl of Carnarvon which describes his discovery of the tomb of Tutankhamun with Howard Carter. Working from archives, letters and diaries, the book brings to life the story of this remarkable man and his friendship and collaboration with Howard Carter. During the arc of the biography, Lady Carnarvon relates the development of motor cars (Carnarvon was one of the earliest motorists), the story of Geoffrey de Havilland who flew his first plane from Highclere in 1910, and the Carnarvons' passion for horse racing and breeding. Lord Carnarvon had sailed and travelled through much of the world but was drawn to Egypt and dedicated his work and life to the excavation and understanding of Ancient Egypt. He worked for some 16 years in the inhospitable dry sands, through much of it, searching for Tutankhamun.
In another bestseller, Seasons at Highclere, Lady Carnarvon explores the layers of history of the estate and gardens of this internationally famous home. Full of lavish photographs and numerous recipes from the Castle kitchens, Seasons at Highclere concentrates on how the estate and gardens have grown and supplied produce to its community over hundreds of years. The book also celebrates Lady Carnarvon's own enthusiasm for cooking for wellness.
She is also the author of the New York Times bestsellers Lady Almina and the Real Downton Abbey and Lady Catherine and the Real Downton Abbey, amongst other books.
A love of travel and reading is part of Lady Carnarvon's DNA. Following a degree at St. Andrew's University, she trained as a Chartered Accountant with what is now PricewaterhouseCoopers. She is proud that Highclere Castle serves as an anchor to the past as well as an innovative member of the modern world though social media, her weekly blog, her podcast, and her latest exciting venture, "Friends of Highclere."
A historian, author and tour-de-force.
Women's Council of the Dallas Arboretum
Speaker News
Check Availability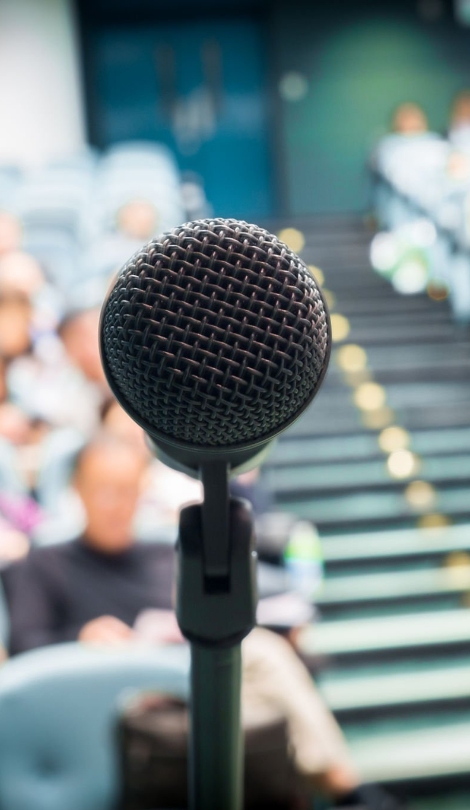 Other Speakers You May Like