Speech Topics
In this fascinating presentation, Seema Verma offers her inside perspective from the White House Coronavirus Task Force and addresses the implications Covid-19 forced upon the nation's health systems. As the longest tenured CMS Administrator, Verma has the unique position of understanding the virus's effects on long term care, telehealth, health data, value-based care, and importantly, the health workforce.
In this insightful and motivating presentation, Seema Verma draws from her experiences rising to top-level positions at esteemed organizations to empower other women to be the best leaders they can be. Verma offers advice to aspiring leaders using tactical and anecdotal examples of her successes, specifically the strategic initiatives she introduced and executed during her tenure as Administrator of Centers for Medicare and Medicaid Services (CMS). Prior to CMS, Verma was the founder and CEO of the health policy consulting firm SVC, Inc. Named one of the nation's Top 25 Women Leaders by Modern Healthcare in 2019, Verma is perfectly positioned to give advice with the inspiring success to support it.
In this encompassing presentation, Seema Verma dives deeply into the past, present, and future of the United States healthcare system. Specifically, Verma gives an outlook for the future including her educated perspective on the sustainability of the healthcare system, problems for policymakers, and what the future looks like for patients and providers.
In this informative presentation, Seema Verma shares a tailored version of her technical expertise on the following subjects:
-Healthcare Price Transparency: Examining the interests of hospitals and insurers versus the role of the government
-Medicaid and Medicare: The future of these programs from a realistic and informed point of view
-Value-based care: Defining value-based care and why policymakers are moving toward this payment model; what changes both providers and patients could expect over the short- and long-term
-Long-term care: Regulated safety protocols of long-term care, how they are managed, and recommendations for the future
-Digital Health: The seamless care system that technology and AI can enable, offering patients access to their health information and giving providers a simpler tool to provide evidence-based care, improving overall quality
-Drug Prices: Why value-based reforms are needed, especially for high-priced and potentially curative medications
-Rural Health: Remarks on the unique challenges rural communities face and how to address these barriers to deliver high-quality health care
-Remarks on Marketplaces and Insurance
These topics are inspected through the lens of a federal agency with specific callouts to some of the forward-thinking implementations that are widely viewed as some of the Trump Administration's best successes.
Biography
A national health policy expert, Seema Verma served the longest Administrator term for Centers for Medicare and Medicaid (CMS) in modern history. Confirmed by the Senate in 2017, she oversaw health insurance programs for over 140 million Americans; oversaw a budget of $1.3 trillion, almost a third of the federal budget; and over 6,000 employees. Verma was the architect of CMS's strategic vision, implementing over sixteen tactical initiatives aimed at transforming the American healthcare system to lower costs, improve quality, and increase access.
Verma also served on the White House COVID-19 Task Force where she led efforts to drive telehealth and remote care across the healthcare system while creating flexibility for health providers to augment the health care workforce, expand services and testing, and ensure access to vaccines and therapeutics.
Prior to CMS, Verma was the founder and CEO of a health policy consulting firm helping states and private industry on a range of healthcare issues. Verma has written extensively about a range of issues, publishing in The Wall Street Journal, Health Affairs, The Washington Post, and a variety of other publications. She has also made guest appearances on several news shows including Fox News, Fox Business, CNN, CBS, CNBC, and ABC.
Seema was such an important speaker for us. She added a unique perspective and is so well-respected and her content was very relevant… It was a very positive experience for the audience. The entire room was captivated… Seema captivated the crowd like few people have before.
Synergy Summit, 2021
Speaker News
Check Availability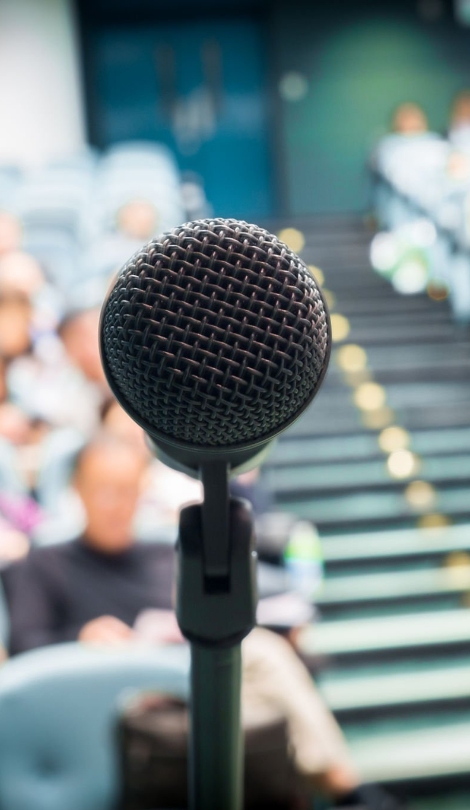 Other Speakers You May Like