Speech Topics
In the face of the worst pandemic in generations, misinformation is killing Americans, demoralizing clinicians, and harming the healthcare system. In DEAD WRONG, Dr. Geeta Nayyar takes readers on a journey to understand the consequences of conspiracy theories and snake oil on U.S. healthcare. Through rich stories from the field, she diagnoses medicine's information illness and describes potential treatment plans. Building trust and health literacy at scale, she argues, requires healthcare leaders to take responsibility for the problem and its solutions.
What is the future of medical innovation and how will we unlock the promise of new technologies? Which scientific advances are most likely to immensely transform health outcomes and the deliverability of medicine?
In this informative presentation, Dr. G covers digital transformation in the health care sector, from the coherent care system that technology and AI can provide to the scientific discoveries that can cure or provide therapeutics to once-puzzling diseases and what enabled these advances.
In this insightful and motivating presentation, Dr. G draws from her experiences rising to top-level positions at prominent organizations like AT&T and Salesforce to empower other women to be the best leaders they can be. Dr. Nayyar believes women are essential to driving transformation in the STEM fields. In this address, she offers advice to aspiring leaders and shares anecdotal stories of her successes.
Biography
Dr. G was Salesforce's Chief Medical Officer from September 2021 to May 2023. She's a rheumatologist and nationally-recognized leader in health IT, bridging the divide between clinical medicine, business, and digital health.  As a Board Member of the American Telemedicine Association and the University of Miami Miller School of Medicine Alumni Association, she helps steer decision-making at some of the nation's most influential medical organizations.  Her work and expertise have earned her appearances on CNN, PBS and she is regularly featured on CNBC and Yahoo Finance.
She is the author of the book "Dead Wrong," with a fall 2023 release date, which diagnoses medicine's information illness through rich stories and insights derived from the boardroom. She makes the case that building trust and health literacy at scale requires healthcare leaders to take responsibility for the problems and its solutions.
Our event was phenomenal! The format, content and presentation was spot on. We have had so many great comments about Dr. G including great responses from our leadership. She is a pleasure to work with and I hope to cross paths with her again.
Blue Cross Blue Shield
Speaker News
Check Availability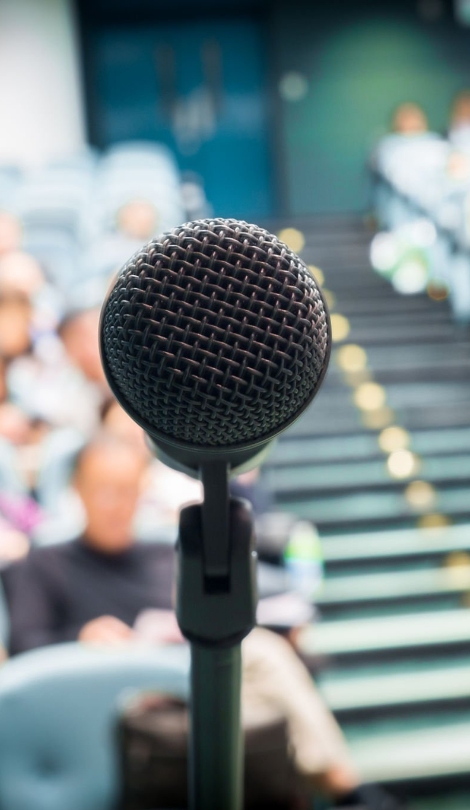 Other Speakers You May Like