Speech Topics
In his remarks, The Honorable Michael R. Pence draws upon his experiences on Capitol Hill, as the governor of Indiana, and in the White House to provide audiences with thoughtful conversation and practical takeaways. The former Vice President's speech topics include but are not limited to:
– Policymaking: In this address, Pence cites his experiences as a congressman for the United States House of Representatives, Governor of the State of Indiana, and Vice President of the United States, focusing on his successful advancement of principled agendas.
–  Leadership: In this powerful presentation, Pence provides insight about high-level achievement obtained through servant leadership, calling upon his ascent from broadcasting to the White House.
-Faith, Values, and Service: In this anecdotal presentation, Pence references witnessing the American Dream from a young age and embracing his Christian faith, sharing perspective on the role faith and values have played in both family and public settings throughout his life.
Biography
Michael R. Pence, 48th Vice President of the United States, was born in Columbus, Indiana on June 7, 1959 as one of six children born to Edward and Nancy Pence. He earned his bachelor's degree in history from Hanover College in 1981. While there, he embraced his Christian faith which remains the driving force in his life. He later attended Indiana University School of Law and met the love of his life, Karen.
Growing up in Indiana, surrounded by good, hardworking Hoosiers, Pence always knew that he needed to give back to the state and the country that had given him so much. In 2000, he launched a successful bid for his local congressional seat, entering the United States House of Representatives at the age of 40. He was re-elected six times to represent Indiana in Congress. On Capitol Hill, he established himself as a champion of limited government, fiscal responsibility, economic development, and educational opportunity. His colleagues quickly recognized his leadership ability and unanimously elected him to serve as Chairman of the House Republican Study Committee and House Republican Conference Chairman.
In 2013, Pence left the nation's capital when Hoosiers elected him the 50th Governor of Indiana. He brought the same limited government and low-tax philosophy to the Indiana Statehouse. Due to his relentless focus on jobs, the state's unemployment rate fell by half during his four years in office, and at the end of his term, more Hoosiers were working than at any point in the state's 200-year history. Working as Governor of Indiana, Pence also increased school funding, expanded school choice, and created the first state-funded Pre-K plan in Indiana history. Under his leadership, Indiana invested more than $800 million in new money for roads and bridges across the state. Despite the record tax cuts and new investments in roads and schools, the state remained fiscally responsible, as Pence worked with members of the Indiana General Assembly to pass two honestly balanced budgets that left the state with strong reserves and AAA credit ratings that were the envy of the nation.
It was Indiana's success story, Pence's record of legislative and executive experience, and his strong family values that prompted President Donald Trump to select Mike Pence as his running mate in July 2016. The American people elected President Donald Trump and Vice President Pence on November 8, 2016. They entered office on January 20, 2017.
Pence played a very active role in the Vice Presidency under President Donald Trump, achieving a broad array of legislative accomplishments. He also excelled at articulating the administration's agenda locally as he traveled the nation as well as internationally, representing The United States of America at multiple conferences held in Asia, the Indo-Pacific, the Middle East, and South America. While Pence was in office, America renewed its commitment to space exploration, reviving the National Space Council of which Pence acted as Chairman. Under Vice President Pence's leadership, the National Space Council enacted a new National Space Policy and named 18 NASA astronauts to the Artemis Team. Vice President Pence also led the White House Coronavirus Task Force, combatting the worldwide COVID-19 pandemic by driving American innovation in testing, medical supplies, therapeutics, and the development of safe vaccines, which was accomplished in groundbreaking time through Operation Warp Speed.
In March 2022, Pence's policy organization Advancing American Freedom announced its Freedom Agenda, a vision for restoring freedom and a framework of ideas and solutions for how to achieve that vision. The Freedom Agenda provides a clear set of ideas that conservative leaders can use to advance a positive vision for the future and addresses the top priorities of the American people: economic opportunity, American strength and leadership on the world stage, and American culture.
His autobiography, So Help Me God, published in November 2022.
Former Vice President Pence remains grateful for the grace of God, the love and support of his family, and the blessings of liberty that are every American's birthright.
Speaking first-hand from his highly unique view as the Vice President gave the audience a profoundly unique, unforgettable experience. His deep understanding and practice of faith-based principles that are the underpinnings of America leave the audience with hope for the future.
President, UPF International
Speaker News
Check Availability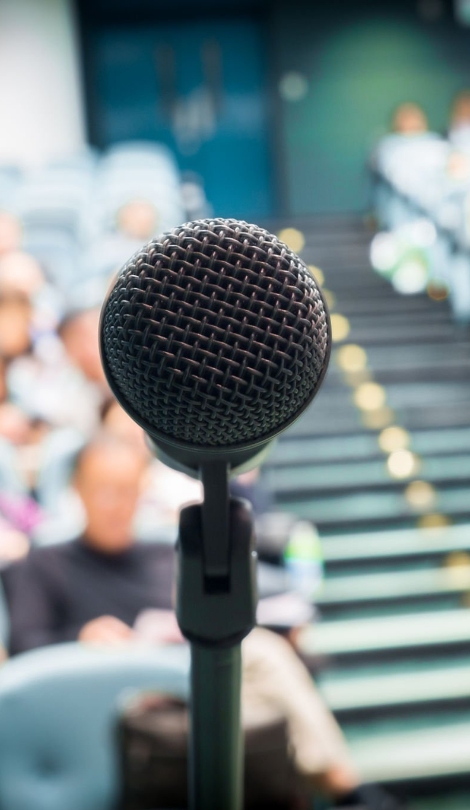 Other Speakers You May Like