Speech Topics
During the COVID-19 pandemic, Dr. Shah worked closely with industry, academic, and government leaders to develop strategies related to testing, therapeutics, and vaccines. He led the development of FDA's COVID-19 Pandemic Recovery and Preparedness Plan. Dr. Shah contextualizes these experiences and discusses the importance of an integrated approach to early recognition and action, operations, crisis communications and policy, and preventing the next public health crisis. He educates leaders on the importance of using a structured approach to distilling lessons learned in order to inform future organizational strategic planning.
As a leading health care expert and oncologist caring for the elderly, Dr. Shah shares his experiences navigating and shaping primary and specialty care in America. He focuses his presentation on potential solutions to the problems Medicare beneficiaries encounter related to a fragmented health care system. Dr. Shah discusses in depth the critical political, economic, and data challenges in implementing meaningful health care reform. He discusses the impact of value-based care on the realignment of incentives for patients, providers, and payers.
Unprecedented advances in biomedical innovation such as precision medicine, cell and gene therapies, regenerative medicine, and artificial intelligence require new regulatory and health care delivery paradigms to sustain affordable access for patients and consumers. Dr. Shah discusses the latest trends and opportunities along the arc of innovation that spans from discovery and investment to delivery and payment. How do we bridge the valley that often stands between new medical products and their delivery to the patient's bedside? What are new potential frameworks for health care that can ensure continued innovation, improve the quality of care, and decrease costs?
Biography
Anand Shah, M.D. is an Operating Advisor at private equity firm Clayton, Dubilier & Rice. Dr. Shah develops and identifies potential investment opportunities in the healthcare industry, with a focus on health care services, pharmaceutical services, and medical technology. He also serves as an advisor to the firm's portfolio companies.
A nationally recognized physician leader and health policy expert, Dr. Shah has extensive healthcare experience in the senior-most levels of the U.S. government, private sector, and as a physician. He was previously the Deputy Commissioner for Medical and Scientific Affairs at the U.S. Food and Drug Administration (FDA). Dr. Shah led consensus policy development for fit-for-purpose programs including Advanced Manufacturing, the Coronavirus Treatment Acceleration Program, Covid vaccine development, digital health, consumer protection, and decentralized clinical trials. During the Covid pandemic, he led FDA's policy development for preparedness and recovery efforts. Dr. Shah represented FDA with top-level policy makers of the White House and Cabinet, Governors, and local governments, and regularly led briefings with bipartisan, bicameral Congressional leadership. He previously served in two senior leadership roles at the Centers for Medicare & Medicaid Services (CMS). As Senior Medical Advisor, he was the primary counselor for agency-wide policy related to medical and scientific innovation. Dr. Shah established consensus on several critical policy initiatives including aligning payment and prevention to increase Medicare beneficiaries' access to novel antimicrobials, expanding patients' access to cell and gene therapies, and streamlining Medicare access to breakthrough technologies. As the Chief Medical Officer of the Center for Medicare & Medicaid Innovation (CMMI), Dr. Shah led the clinical design of novel value-based payment and service delivery models including those for primary and specialty care. Dr. Shah specializes in the early detection, surveillance, and treatment of prostate cancer, and previously developed and led a survivorship clinic for patients on cancer clinical trials at the National Institutes of Health. His scientific track record includes publications in the New England Journal of Medicine, JAMA, Health Affairs, Cancer, and Nature Reviews Drug Discovery. Dr. Shah is an Adjunct Senior Fellow at the Leonard Davis Institute of Health Economics at the University of Pennsylvania. Dr. Shah was chief resident during his radiation oncology residency at Columbia University. He concurrently earned his M.D. from the University of Pennsylvania and an M.P.H. in health care management and policy from the Harvard School of Public Health. Dr. Shah graduated with honors from Duke University with a degree in economics. He also served as a Canada-U.S. Fulbright Scholar.
Everything was buttoned up, from the initial outreach to the event execution and post follow-up. I have a great team of representatives from WWSG to work with, first class experience.
Raylene Wetzel, American Century Investments
I hope to work again and again with Worldwide Speakers Group on the selection of our keynote and endnote speakers for our annual conference and other events. Our representative and her associate were terrific from my first communication to them until our speaking-event concluded... It is easy to see why many of the top speakers in the country work with Worldwide Speakers Group.
Gina Cohen, Chief Marketing Officer & Vice President of Communications for The National Recreation and Park Association
"After 20 years in the lecture series business, WWSG has become a valued partner. We produce over 24 speaking events a year and have worked with dozens of agencies. We appreciate WWSG's unparalleled professionalism, integrity, and creativity in suggesting speakers that are unique to the speaker circuit."
Sue Swan, Co-Founder of The Distinguished Speaker Series of Southern California
Thanks again for all your help. Your entire team there is truly stellar.
Vice President of Communications; American Property Casualty Insurance Association
They provide us well-prepared and informed speakers who understand our expectations and unique format. With WWSG, we know that the speaker fees are fair and trust that the event will be a success.
Sue Swan, Co-Founder of The Distinguished Speaker Series of Southern California
The WWSG team are super responsive and flexible. I will definitely work with them again to find speakers for my next event.
Delia Setiawan, Ernst & Young LLP
The consistent professionalism and quality for the way Worldwide Speakers Group handles events shows that they think of each detail and every contingency beforehand.
Newt Gingrich, Distinguished Leader, Visionary, & Political Vanguard; 2012 Republican Presidential Candidate; Speaker of the U.S. House of Representatives (1995-1999); Best-Selling Author
We always enjoy working with WWSG, and we thank you and your team for your diligence, thoroughness, and professionalism. Planning is already underway for next year's event (no rest for the weary). We hope to have every opportunity to work with you again in the near future.
David R. Cape, EVP of Business Development at Texas American Resources Company
The team at WWSG is certainly at the top of the scale. Building a long-term relationship with the client has really set WWSG apart and we clearly saw that with our partnership. WWSG found creative ways to build the partnership which results in a win-win for all.
Erik Qualman, Top Technology and Motivational Speaker, #1 Bestselling Author & Futurist
All timing and logistics were seamless, and the client was super engaged and thankful. I'm happy to report that we have another WIN for WWSG! Let's build on the momentum together!
Josh Linkner, Five-Time Tech Entrepreneur, Hyper-Growth CEO, Two-Time NY Times Bestselling Author, Venture Capitalist, and Keynote Speaker
Speaker News
Check Availability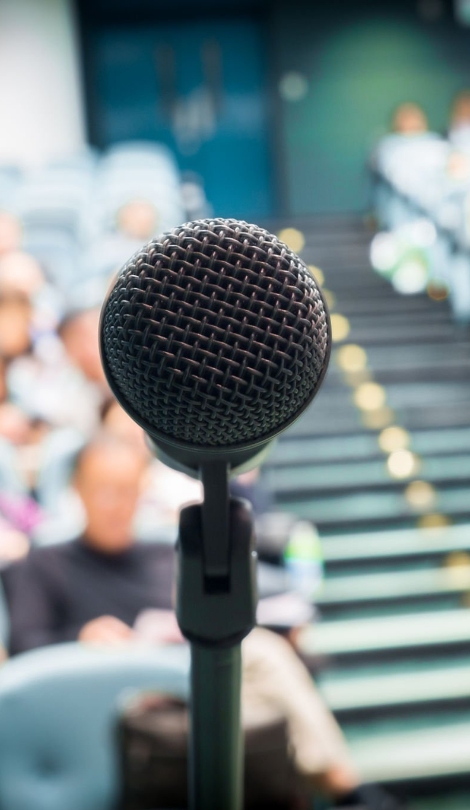 Other Speakers You May Like