Speech Topics
Dr. Chokshi led New York City's response to COVID-19 while serving as health commissioner from 2020-22. He was an organizational leader, a public spokesperson, a governmental official, and a doctor and scientist. Previously, he was also involved in responses to Superstorm Sandy and Hurricane Katrina. In this presentation, Dr. Chokshi distills out key leadership lessons in times of crisis, spanning management, communication, strategy, operations, and policy.
What trends should we be paying attention to the field of healthcare? What aspects of health technology are likely to have impact, and what are merely hype? Dr. Chokshi approaches these questions from the vantage point of a clinician, a health system executive, and a policymaker. He describes key aspects of successful innovation and how they mesh with the operational realities of healthcare.
Our public health infrastructure was tested beyond its breaking point during the COVID-19 pandemic. As we continue to emerge from the pandemic, what does the future hold for public health? What is the role of government and how should the private sector contribute to public health? Dr. Chokshi examines these questions, using the pandemic as a portal, painting a vision for a healthy society rooted in science, equity, and compassion.
Our health is a function of where we are born and how we live, learn, work, play, and worship. Meanwhile, inequities in health are disparities that are avoidable and unfair. These two concepts, health equity and the social determinants of health, are fundamentally important to understand for those working to improve health. Dr. Chokshi's career had been dedicated to addressing these important topics, and he weaves in personal examples and experiences to illuminate them in the pursuit of health.
Dr. Chokshi's health policy experience spans the local, state, and federal levels. How does policy get made, from City Hall to the White House? In this presentation, Dr. Chokshi discusses what influences decisionmaking while addressing the outlook across a range of health policy issues, from access to quality to equity to value.
Biography
Dave A. Chokshi, MD, MSc, FACP was the 43rd Commissioner at the New York City Department of Health and Mental Hygiene, one of the leading health agencies in the world. He led the City's response to the COVID-19 pandemic, including its historic campaign to vaccinate over 6 million New Yorkers, saving tens of thousands of lives. Dr. Dave Chokshi architected treatment strategies, navigated school and economic reopenings, and served as principal public spokesperson. Under his tenure, the Health Department's budget grew to its highest-ever level, reflecting investment in signature initiatives such as the Public Health Corps, Pandemic Response Institute, and New Family Home Visiting program. In 2021, the Department also stewarded the launch of the nation's first publicly-authorized overdose prevention centers—as well as a landmark Board of Health resolution on racism as a public health crisis.
From 2014-2020, Dr. Chokshi served in leadership roles at NYC Health + Hospitals (H+H), including as its inaugural Chief Population Health Officer, where he built an award-winning team dedicated to transforming the largest public health care system in the country. He was also Chief Executive Officer of the H+H Accountable Care Organization (ACO), one of the few ACOs in the nation to achieve high quality and cost performance for eight consecutive years. He has been a practicing primary care internist at Bellevue Hospital since 2014 and is also Clinical Professor of Population Health at the NYU Grossman School of Medicine.
Previously, Dr. Chokshi served as a White House Fellow at the U.S. Dept. of Veterans Affairs, where he was the principal health advisor in the Office of the Secretary. His prior work experience spans the public, private, and nonprofit sectors. Dr. Chokshi has written on medicine and public health in The New England Journal of Medicine, JAMA, The Lancet, Health Affairs, Science, The Atlantic, Harvard Business Review, and Scientific American. In 2016, President Obama appointed him to the Advisory Group on Prevention, Health Promotion, and Integrative and Public Health.
He trained in internal medicine at Brigham & Women's Hospital, where he received the Dunne Award for Compassionate Care, and was a clinical fellow at Harvard Medical School. During his training, he did clinical work in Guatemala, Peru, Botswana, Ghana, and India. He received his M.D. with Alpha Omega Alpha distinction from Penn. He also earned an MSc in global public health as a Rhodes Scholar at Oxford, and graduated summa cum laude from Duke.
The consistent professionalism and quality for the way Worldwide Speakers Group handles events shows that they think of each detail and every contingency beforehand.
Newt Gingrich, Distinguished Leader, Visionary, & Political Vanguard; 2012 Republican Presidential Candidate; Speaker of the U.S. House of Representatives (1995-1999); Best-Selling Author
Thanks again for all your help. Your entire team there is truly stellar.
Vice President of Communications; American Property Casualty Insurance Association
The WWSG team are super responsive and flexible. I will definitely work with them again to find speakers for my next event.
Delia Setiawan, Ernst & Young LLP
The team at WWSG is certainly at the top of the scale. Building a long-term relationship with the client has really set WWSG apart and we clearly saw that with our partnership. WWSG found creative ways to build the partnership which results in a win-win for all.
Erik Qualman, Top Technology and Motivational Speaker, #1 Bestselling Author & Futurist
We always enjoy working with WWSG, and we thank you and your team for your diligence, thoroughness, and professionalism. Planning is already underway for next year's event (no rest for the weary). We hope to have every opportunity to work with you again in the near future.
David R. Cape, EVP of Business Development at Texas American Resources Company
"After 20 years in the lecture series business, WWSG has become a valued partner. We produce over 24 speaking events a year and have worked with dozens of agencies. We appreciate WWSG's unparalleled professionalism, integrity, and creativity in suggesting speakers that are unique to the speaker circuit."
Sue Swan, Co-Founder of The Distinguished Speaker Series of Southern California
They provide us well-prepared and informed speakers who understand our expectations and unique format. With WWSG, we know that the speaker fees are fair and trust that the event will be a success.
Sue Swan, Co-Founder of The Distinguished Speaker Series of Southern California
All timing and logistics were seamless, and the client was super engaged and thankful. I'm happy to report that we have another WIN for WWSG! Let's build on the momentum together!
Josh Linkner, Five-Time Tech Entrepreneur, Hyper-Growth CEO, Two-Time NY Times Bestselling Author, Venture Capitalist, and Keynote Speaker
Everything was buttoned up, from the initial outreach to the event execution and post follow-up. I have a great team of representatives from WWSG to work with, first class experience.
Raylene Wetzel, American Century Investments
I hope to work again and again with Worldwide Speakers Group on the selection of our keynote and endnote speakers for our annual conference and other events. Our representative and her associate were terrific from my first communication to them until our speaking-event concluded... It is easy to see why many of the top speakers in the country work with Worldwide Speakers Group.
Gina Cohen, Chief Marketing Officer & Vice President of Communications for The National Recreation and Park Association
Speaker News
Check Availability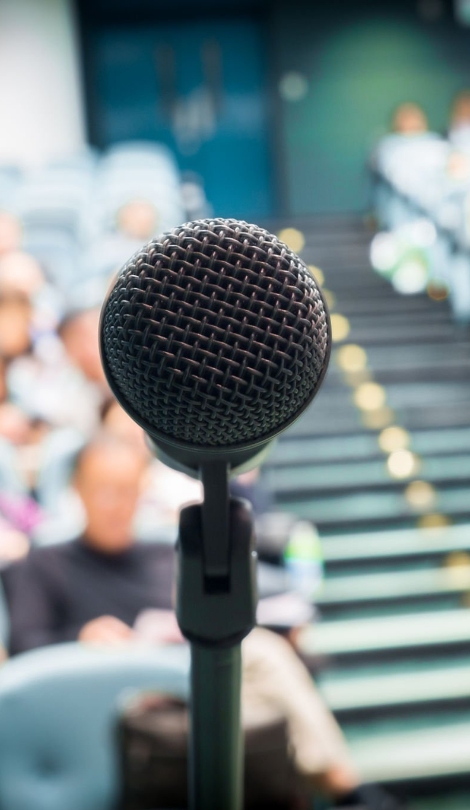 Other Speakers You May Like