Speech Topics
Improving all aspects of healthcare, controlling current health pandemics, and being prepared for the future requires better real-time health data and critically better data analytics. The targeted use of AI to rapidly identify both positive and negative deviations in outcomes will allow not only physicians but individuals to rapidly evolve treatments. Interventions can become more individualized and targeted, resulting in improved outcomes without additional health care personnel, which will continue to be in short supply for the next decade.  
AI used in a targeted manner can also be human capacity augmenting. Armed with 21st-century diagnosis technology and the positive components of AI, we can rapidly individualize cancer treatment and become much more effective in use of medications for diabetes and heart disease, improving outcomes while dramatically decreasing treatment side effects.  
This is possible while protecting personal information with layered security matched with AI.  
Dr. Birx will provide insights into how global programs utilized data analytics and information integration to change the course of global pandemics and how it can be harnessed in a targeted manner to improve outcomes in the United States. 
Dr. Deborah Birx's expertise in HIV/AIDS immunology, vaccine research, and global health inform this compelling speech about combating pandemics around the world. She describes her successes with HIV and TB therapeutics and lessons learned along the way. Dr. Birx also describes her recent experience as White House Coronavirus Response Coordinator and the many challenges of combatting COVID-19, including the public health disparities laid bare in its wake.
In this impactful speech, Dr. Deborah Birx uses her experience working for three different federal agencies (Department of Defense, Department of Health and Human Services, and Department of State) to provide key takeaways for effective leadership with the core lesson that understanding the culture is key to making progress. Dr. Birx also discusses:
How to make management changes within the team you have
The power of effective listening to frame issues and find solutions
How to stay grounded and drive forward working in difficult environments
Dr. Birx is uniquely positioned to speak about ensuring program outcomes and increasing their impact after overseeing the President's Emergency Plan for AIDS Relief (PEPFAR) program in 65 countries, which supports HIV/AIDS treatment and prevention programs. Dr. Birx believes in the use of granular data to increase positive outcomes. These remarks describe using science and data to drive policies and ensure access to services.
In this powerful address, Dr. Birx talks about mentoring women in the workplace, the importance of proactive engagement, and when not to accept "no"–how to find a way or make one!
Biography
Deborah L. Birx, M.D. is a world-renowned medical expert and leader whose long career has focused on clinical and basic immunology, infectious disease, pandemic preparedness, vaccine research, and global health. Her career began serving the United States as an Army Colonel and later turned into running some of the most high-profile and influential programs at the U.S. Centers for Disease Control and Prevention (CDC) and U.S. Department of State.
Most recently, Dr. Birx served as the White House Coronavirus Response Coordinator where she used complex data integration to drive decision making, providing recommendations to Vice President Michael Pence and working closely with state officials across the country to provide state-specific advice and guidance.
In 2014, Deborah Birx became an Ambassador-at-Large when she assumed the role of the Coordinator of the United States Government Activities to Combat HIV/AIDS. As the U.S. Global AIDS Coordinator, she oversaw the of the $6 billion annual budget U.S. President's Emergency Plan for AIDS Relief (PEPFAR), the largest commitment by any nation to combat a single disease in history. She also managed all U.S. Government engagement with the Global Fund to Fight AIDS, Tuberculosis, and Malaria.
Dr. Birx's book, Silent Invasion: The Untold Story of the Trump Administration, Covid-19, and Preventing the Next Pandemic Before It's Too Late published in April 2022. She has also published over 230 manuscripts in peer-reviewed journals, authored nearly a dozen chapters in scientific publications, as well as developed and patented vaccines. She received her medical degree from the Hershey School of Medicine, Pennsylvania State University, and trained in internal medicine and basic and clinical immunology at the Walter Reed Army Medical Center and the National Institutes of Health.
"It was an honor and a pleasure to have Dr. Birx join our Executive Roundtable last year. She shared the science of the coronavirus, pandemic preparation, and mitigation with our members. Her data-centric approach to the recovery was very well-received by our audience. I appreciated how Dr. Birx personalized her insights to engage and encourage insurers to unleash the industry's private sector capabilities as risk managers as well as employers."
David A. Sampson, President & CEO at American Property Casualty Insurance Association
"[Dr. Birx] was absolutely fantastic this morning. We are ecstatic that she was part of the program!"
WWSG Customer
Speaker News
Check Availability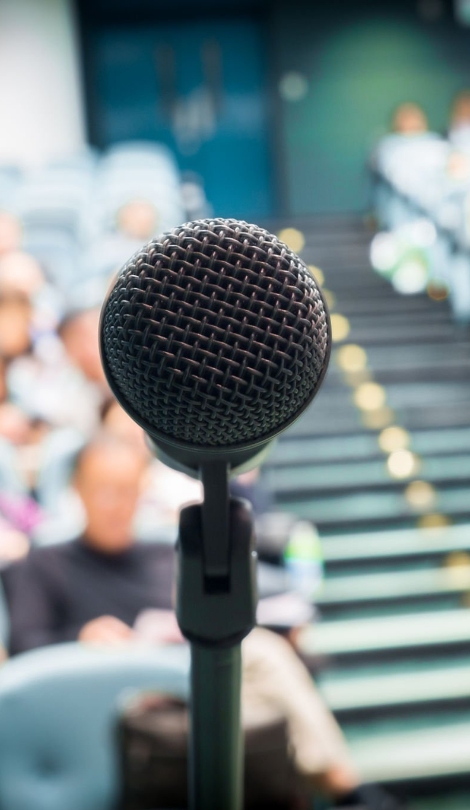 Other Speakers You May Like