Speech Topics
In this comprehensive speech, Dr. Rivers describes lessons learned from the U.S. response to the COVID-19 pandemic and provides educated predictions on the virus itself and its impact on Americans.
Dr. Rivers discusses the nation's missteps in identifying and controlling the pandemic form a public health standpoint, citing other countries' response efforts that were more successful, i.e., "who got it right."
This dynamic speech also proposes a reimagined pandemic preparedness response, describing the need for a National Center for Epidemic Forecasting and Outbreak Analytics and how that programming can help ensure we are not caught in this position again.
Public health has changed the course of history, saving the lives of many millions. Dr. Rivers uses her expert knowledge to answer the questions:
– What lessons can we take from those achievements?
– What were the steps that lead to these accomplishments?
– What is the next frontier of achievement in public health?
Biography
Caitlin Rivers is an infectious disease epidemiologist and faculty member at the Johns Hopkins Bloomberg School of Public Health. Dr. Rivers' work focuses on improving our national response to epidemics, pandemics and deliberate events. Notably, she was a long-time proponent for the creation of the Center for Forecasting and Outbreak Analytics, which was established in an executive order on President Biden's first full day in office. In 2021, she joined the CDC for one year to help found the CFA.
Dr. Rivers has also helped to guide the US response to COVID-19, including through the publication of influential reports and op-eds, including "National Coronavirus Response: A Roadmap to Reopening," which was referenced on FAQ embedded in every New York Times story on coronavirus during spring of 2020. She is the lead author on the report Public Health Principles for a Phased Reopening During COVID-19: Guidance for Governors, which was used by the National Governors Association, the state of Maryland, and the District of Columbia to guide reopening plans.
Dr. Rivers has testified in front of Congress multiple times, including during one of the earliest hearings on the coronavirus pandemic. She served on the Biden-Harris Presidential Transition Team. She regularly advises senior leaders at the state and local level, as well as Congressional committees and offices.
"Thanks again for all your help. Your entire team there is truly stellar."
Vice President of Communications; American Property Casualty Insurance Association
"They provide us well-prepared and informed speakers who understand our expectations and unique format. With WWSG, we know that the speaker fees are fair and trust that the event will be a success."
Sue Swan, Co-Founder of The Distinguished Speaker Series of Southern California
"I hope to work again and again with Worldwide Speakers Group on the selection of our keynote and endnote speakers for our annual conference and other events. Our representative, Vana Thayu and her associate Missy Simons were terrific from my first communication to them until our speaking-event concluded... It is easy to see why many of the top speakers in the country work with Worldwide Speakers Group."
Gina Cohen, Chief Marketing Officer & Vice President of Communications for The National Recreation and Park Association
"Everything was buttoned up, from the initial outreach to the event execution and post follow-up. I have a great team of representatives from WWSG to work with, first class experience."
Raylene Wetzel, American Century Investments
"All timing and logistics were seamless, and the client was super engaged and thankful. I'm happy to report that we have another WIN for WWSG! Let's build on the momentum together!"
Josh Linkner, Five-Time Tech Entrepreneur, Hyper-Growth CEO, Two-Time NY Times Bestselling Author, Venture Capitalist, and Keynote Speaker
"The WWSG team are super responsive and flexible. I will definitely work with them again to find speakers for my next event."
Delia Setiawan, Ernst & Young LLP
"After 20 years in the lecture series business, WWSG has become a valued partner. We produce over 24 speaking events a year and have worked with dozens of agencies. We appreciate WWSG's unparalleled professionalism, integrity, and creativity in suggesting speakers that are unique to the speaker circuit."
Sue Swan, Co-Founder of The Distinguished Speaker Series of Southern California
"The consistent professionalism and quality for the way Worldwide Speakers Group handles events shows that they think of each detail and every contingency beforehand."
Newt Gingrich, Distinguished Leader, Visionary, & Political Vanguard; 2012 Republican Presidential Candidate; Speaker of the U.S. House of Representatives (1995-1999); Best-Selling Author
"The team at WWSG is certainly at the top of the scale. Building a long-term relationship with the client has really set WWSG apart and we clearly saw that with our partnership. WWSG found creative ways to build the partnership which results in a win-win for all."
Erik Qualman, Top Technology and Motivational Speaker, #1 Bestselling Author & Futurist
Speaker News
Check Availability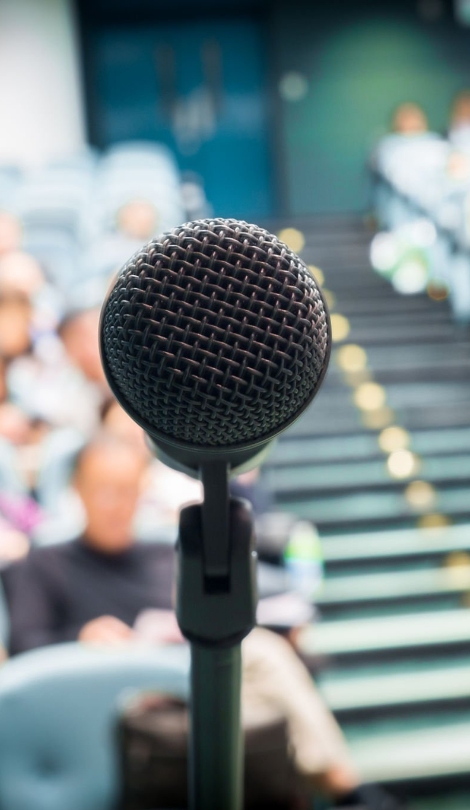 Other Speakers You May Like