Speech Topics
Up to a 60 minute on-stage dialogue and open Q&A between Steve, the interviewer (which we would be happy to assist you in selecting), and your attendees. The interview format offers tremendous control over the content of the appearance and allows for a more unique and highly interactive experience for your attendees. The best way to utilize this format is to identify the topical area that you would like to ask Steve questions about during the conversation – ideally 10 open ended questions for a 60 minute session. Steve is happy to answer questions from a broad variety of areas. We are available to assist with the interview format and content to help you create a dynamic and thought provoking event.
Biography
A Silicon Valley icon and philanthropist for the past three decades, Steve Wozniak revolutionized the personal computer industry as co-founder of Apple Computer. With its first line of Apple products"Macintosh, Apple I and Apple II, Wozniak and Steve Jobs brought computers to the hands of the mass market. Wozniak's leadership and creativity cultivated significant disruptive technologies such as the iPod (2001), the iPhone (2007) and the iPad (2010), while also helping to build the largest company in the US stock market with a net worth of half a trillion dollars.
For his achievements at Apple Computer, Wozniak was awarded the National Medal of Technology by the President of the United States, which is the highest honor bestowed on America's leading innovators. He is also an inductee to the National Inventors Hall of Fame and recently received the prestigious Hoover Medal, given for "outstanding extra-career services by engineers to humanity."
Through the years, Wozniak has been involved in various business and philanthropic ventures; he currently serves as Chief Scientist for Primary Data and is a published author of a New York Times best-selling autobiography, iWoz: From Computer Geek to Cult Icon. A talented business speaker, Wozniak shares a once-in-a-lifetime success story with audiences globally by teaching the lessons of Apple to show that evolution is achieved from the ground up.
"His cup runneth over with provocative opinions, but his gregarious personality sweetens his highly caffeinated ideas in a brew you simply need to consume in person."
Speaker News
Check Availability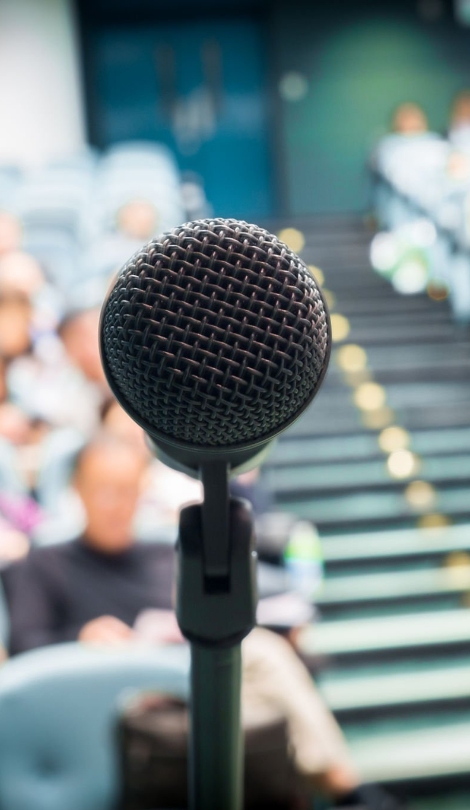 Other Speakers You May Like