Speech Topics
This is the story of the Locke family's journey in America. Starting with Gary's grandfather, who came to America, from China, as a young teen and worked as a houseboy for a family in the state capital, to Gary being sworn in as Governor and moving into the Governor's Mansion 100 years later – one mile from the house where his grandfather washed dishes and swept floors. Fittingly for the American Dream, the Locke clan was raised on the principles of hard work, education, and taking care of each other. Locke shares with audiences his classic and compelling story – the story of tens of millions of immigrants in America – and really, the story of America itself.
In today's globally competitive marketplace, innovation, efficiency, and performance are vital to success. As Chief Executive of Washington State, the head of Commerce – a 40,000 person Government agency that spans 80 countries – and Ambassador to a critical U.S. mission abroad, Gary Locke is widely respected as a results oriented, efficiency driven leader. Locke's hands on leadership style has focused on rethinking and reforming processes that aren't working well. By peeling back the layers and cutting through bureaucracies, he was able to achieve stunning results in such enormous endeavors as the U.S. Census operations – where his active management led to a 2010 Census that came in on time and under budget, halting a three-decade long decline in results – while saving the U.S. taxpayers billions of dollars. Additionally, Locke directed the U.S. Patent and Trademark Office to dramatically reduce the patent backlog and wait times – thereby, speeding the delivery of innovative goods and services to the marketplace and, in turn, spurring economic growth and creating jobs. Locke shares with audiences how innovative approaches, creative problem solving, and focus on efficiency can inspire organizations to superior performance and create win-win outcomes.
As he has done throughout his career, Locke approached his role as Ambassador to China with a depth and efficiency unparalleled. Not only did he initiate the first-ever ambassadorial business development missions to promote many different American industries – including software, aviation, healthcare, rail, energy, and environmental technologies – he did so as a strong advocate for intellectual property rights. Protecting and encouraging American innovation has never been more important, and Locke is keenly aware that a strong intellectual property system enables successful creators and innovators to secure access to capital and hire employees- thereby, creating new jobs, new industries and new economic opportunities. Ambassador Locke has also displayed an eager advocacy for human rights and helped negotiate the release of blind Chinese dissident, Chen Guangcheng, in a delicate, high profile case. Additionally, Locke's leadership on the Embassy's air quality monitoring program has helped focus the Chinese government, and public opinion, on the urgency of environmental protection and sustainable development. Locke will share with audiences the many balancing acts necessary to achieve fairness, dignity, and prosperity in a globally connected, yet competitive world.
Relations between these two power-house countries have never been more important, and perhaps nobody is better positioned to shed light on the intricacies that make up this relationship than Ambassador Gary Locke. In August 2011, Locke was sworn-in as the 10th U.S. Ambassador to the People's Republic of China, having been nominated by President Barack Obama and unanimously confirmed by the Senate – making him the first Chinese-American to assume that post. Locke assumed the post during a delicate time in U.S./China relations, yet also as the two countries were becoming more intertwined than perhaps ever before. Locke's indirect and direct advocacy with the Chinese government have helped promote bilateral investment, rule of law, a more level playing field for U.S. companies, and Chinese investment into the U.S. His deep expertise in global trade and diplomacy, first as Governor of Washington State, then as Commerce Secretary, allow him to share with audiences the many nuances that come into play while trying to promote mutual benefits between two uniquely different cultures that are vitally dependent upon each other.Some of the topics covered could include:
Economic challenges and opportunities for western businesses.
The prospects for economic and political reform in China.
A vast country with vast differences; from skyscrapers and bullet trains, to rice paddies and water buffaloes.
America's economic and strategic objectives in China
Biography
As Governor of Washington State, U.S. Secretary of Commerce, and most recently as America's Ambassador to China, Gary Locke has been a leader in the areas of education, employment, trade, health care, human rights, privacy, and the environment.
As Washington's 21st Governor from 1997-2005, the nation's most trade dependent state, Mr. Locke increased exports of Washington State products and services by leading trade missions to Mexico, Europe, and Asia, more than doubling the state's exports to China.
During his tenure, he achieved bipartisan welfare reform and oversaw the gain of 280,000 private sector jobs, despite two national recessions. Mr. Locke also had the most diverse cabinet in state history. More than half his judicial appointments were women and 25% were people of color. His management skills and innovations in government efficiency have won him acclaim by nationally recognized authors and organizations, including Harvard's Kennedy School of Government. During his tenure, Washington was ranked one of America's four best managed states.
As Secretary of Commerce from 2009-2011, he led President Obama's National Export Initiative to double American exports; assumed a troubled 2010 Census process but which under his active supervision ended on time and $2 billion under budget; and achieved the most significant reduction in patent application processing in the agency's history: from 40 months down to one year.
As Ambassador to China from 2011-2014, he opened markets for made-in-USA goods and services; reduced wait times for visa interviews of Chinese applicants from 100 days to 3 days; and through the Embassy's air quality monitoring program, exposed the severity of the air pollution in China, causing the Chinese people to demand action by the government and the government in turn to begin addressing the issue.
Mr. Locke is Chairman of Locke Global Strategies, providing strategic advice and consulting services to businesses in the United States and China across a spectrum of issues including international trade.
He is also a Senior Advisor and Consultant for the Davis Wright Tremaine law firm where he consults with DWT's domestic and international clients in several areas, including trade, regulatory, and investment issues from local to international levels.
He is the proud father of Emily, Dylan, and Madeline.
"I truly felt privileged to have someone of your caliber speak to our group, providing such thoughtful comments and in-depth analysis of the current state of United States-China relations."
Speaker Resources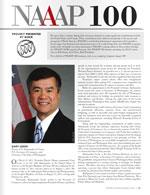 Speaker News
Check Availability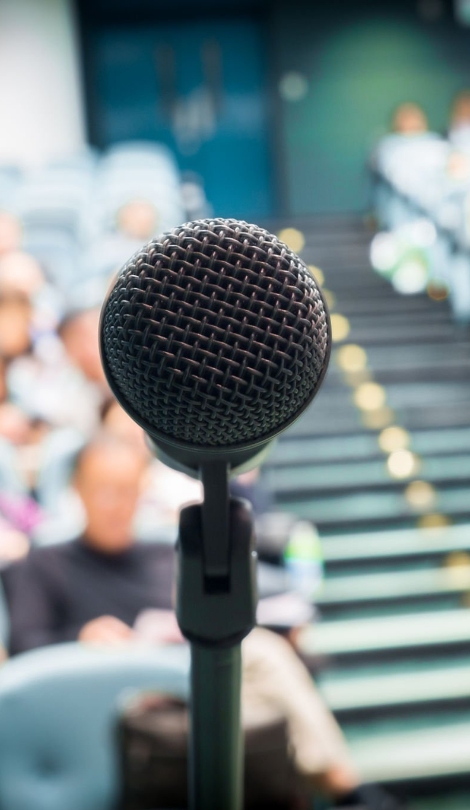 Other Speakers You May Like