Speech Topics
Scott has been successful in many areas of life — figure skating, entrepreneurship, philanthropy — but he didn't get there by settling for mediocrity. Somehow many of us have fallen into the belief that competition is bad — that finishing first robs someone else of their chance to shine. What it actually means is we have committed to pursuing excellence. Whether Scott is earning an Olympic gold medal for figure skating, fighting his fourth cancer diagnosis, or starting a nonprofit, Scott is committed to pursuing excellence and living his days to their fullest potential. In this speech, he will inspire business leaders, entrepreneurs, and even parents and students to reject average and go for the win in every part of our lives — not for ourselves, but to bring the greatest possible good to the world around us.
True greatness can only be achieved by a fierce commitment to going after it with everything you've got, no matter how many times you're knocked down. It means rejecting apathy and staying hungry — refusing to settle for less than excellence. Scott's life can be defined by a voracious appetite for greatness. Despite the seemingly insurmountable roadblocks he's endured, he stayed focused, rallying after every setback to take on the next challenge. Scott has an insatiable spirit when it comes to pursuing the best life has to offer, and he's passionate about encouraging others to uncover the same attitude within themselves. In this speech, Scott walks audiences through the extreme highs and lows of his story — from his days as an Olympic gold medalist figure skater to his four battles with cancer — letting them in on the secrets of what it takes to cultivate that voracity of spirit and keep going, even when the obstacles' shadows loom large. His kind heart, keen wit, and distinctly competitive mindset will inspire audiences to harness life's most trying seasons to spark a journey toward something great.
Scott never lets setbacks become excuses. He understands he has a limited number of days on this earth, filled with hours that don't carry over and can't be borrowed. So he remains unquenchable, welcoming life's experiences and seeking excellence without holding anything back. He lives every moment of every day to its absolute fullest, knowing his currency is limited. Scott knows this all too well, having journeyed through extreme highs like winning an Olympic gold medal in figure skating and deep lows, having already battled cancer four times in his life. Scott is passionate about sharing his story to encourage others to discover this unquenchable spirit in their own lives and use it to make a difference in the world. The lows in Scott's life have fueled an even deeper faith in God and stronger drive toward impacting others positively, and through this speech, the ups and downs of his powerful story will motivate others toward the same.
Biography
The most recognized male figure skating star in the world, Scott Hamilton has won over 70 titles, awards, and honors including an Emmy Award nomination, induction into the United States Olympic Hall of Fame, and status as a privileged member of the World Figure Skating Hall of Fame.
In 1984, Scott captured the attention of the world with his Olympic Gold medal performances in Saravejo and has since shared his love and enthusiasm for the sport as an analyst, commentator, performer, producer, and best-selling author (Landing It, 1999; The Great Eight, 2009). As a speaker, humanitarian, and a cancer and pituitary brain tumor survivor, Scott Hamilton takes further pride inspiring others to overcome and grow.
After losing his mother to cancer and then becoming survivor himself, Scott became an activist and launched the Scott Hamilton CARES Foundation (Cancer Alliance for Research, Education and Survivorship). He founded several education and survivorship programs including Chemocare.com and the 4th Angel Mentoring Program. Events such as Sk8 to Elimin8 Cancer and An Evening with Scott Hamilton & Friends help fund research and make patient treatment programs possible.
He is also the founder of the Scott Hamilton Skating Academy at Ford Ice Center in Antioch, TN, where he may frequently be found coaching Learn to Skate students and sharing his love of skating.
In what little free time remains, Scott can be found on the golf course and enjoys spending time with his wife Tracie and four children at their home outside Nashville, Tennessee.
"Scott Hamilton is one of the finest human beings I have had the privilege to spend time with and work with. At our Christian Athlete and Coach of the Year Banquet he spoke with passion and transparency while sharing his heart, his faith and his life!"
Speaker Resources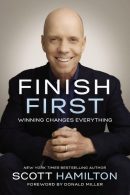 Check Availability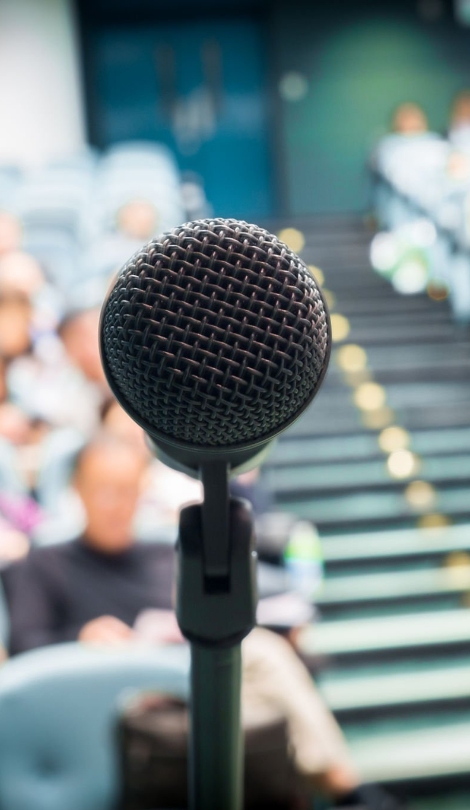 Other Speakers You May Like