Speech Topics
In order to grow, you must overcome challenges. Challenges come in different shapes and sizes for everyone. They can make you or break you. Johnny delivers straight-forward strategies to break through barriers so you can thrive at work and in life. Challenge accepted!
Nothing happens without taking action. Ultra-performers are men and women who find a way to get the job done with the current resources available. Johnny powerfully simplifies the elite action steps he developed in the Olympics and professional football to help everyone in your organization become and ultra-performer and win in the marketplace.
We live in a day of constant change. Whether it is economic, social, technological or regulatory, if you are not changing and adapting you will be left behind. Johnny clearly lays out a plan to develop a champion mindset giving your organization the ability to adapt to change and come out ahead of the competition.
We are connected around the clock and if we are not careful, work never shuts off. We risk burnout and resignations if we don't embrace a healthy work-life balance in a 24/7/365 digital world. Johnny demonstrates the importance of leading through influence (not just positional power), and communicating visually and interactively in the digital age with immediate practical application.
Biography
Olympic bobsledder Johnny Quinn is a highly sought-after speaker for businesses and organizations of all sizes. Johnny has been featured on every major news network and has been written about in TIME, USA Today, and The Wall Street Journal. Known for his thought-provoking and action-packed speeches, Johnny has spoken on some of the biggest stages for clients such as Toyota, Chick-fil-A, Cisco, Wells Fargo, Southwest Airlines, Zillow, LiftMaster, Fiserv, and Lockheed Martin. Johnny's speeches are designed for in-person and virtual events. There is no audience too big or small for Johnny Quinn!
Johnny's newest book, PUSH: Breaking Through The Barriers ushers readers through the valleys of life to the thrills of rocketing down icy mountains at 80+ mph with no seat belts. Johnny, his wife Amanda and their two children reside in McKinney, Texas.
"The consistent professionalism and quality for the way Worldwide Speakers Group handles events shows that they think of each detail and every contingency beforehand."
Newt Gingrich, Distinguished Leader, Visionary, & Political Vanguard; 2012 Republican Presidential Candidate; Speaker of the U.S. House of Representatives (1995-1999); Best-Selling Author
"The WWSG team are super responsive and flexible. I will definitely work with them again to find speakers for my next event."
Delia Setiawan, Ernst & Young LLP
"I hope to work again and again with Worldwide Speakers Group on the selection of our keynote and endnote speakers for our annual conference and other events. Our representative, Vana Thayu and her associate Missy Simons were terrific from my first communication to them until our speaking-event concluded... It is easy to see why many of the top speakers in the country work with Worldwide Speakers Group."
Gina Cohen, Chief Marketing Officer & Vice President of Communications for The National Recreation and Park Association
"After 20 years in the lecture series business, WWSG has become a valued partner. We produce over 24 speaking events a year and have worked with dozens of agencies. We appreciate WWSG's unparalleled professionalism, integrity, and creativity in suggesting speakers that are unique to the speaker circuit."
Sue Swan, Co-Founder of The Distinguished Speaker Series of Southern California
"The team at WWSG is certainly at the top of the scale. Building a long-term relationship with the client has really set WWSG apart and we clearly saw that with our partnership. WWSG found creative ways to build the partnership which results in a win-win for all."
Erik Qualman, Top Technology and Motivational Speaker, #1 Bestselling Author & Futurist
"All timing and logistics were seamless, and the client was super engaged and thankful. I'm happy to report that we have another WIN for WWSG! Let's build on the momentum together!"
Josh Linkner, Five-Time Tech Entrepreneur, Hyper-Growth CEO, Two-Time NY Times Bestselling Author, Venture Capitalist, and Keynote Speaker
"They provide us well-prepared and informed speakers who understand our expectations and unique format. With WWSG, we know that the speaker fees are fair and trust that the event will be a success."
Sue Swan, Co-Founder of The Distinguished Speaker Series of Southern California
"Thanks again for all your help. Your entire team there is truly stellar."
Vice President of Communications; American Property Casualty Insurance Association
"Everything was buttoned up, from the initial outreach to the event execution and post follow-up. I have a great team of representatives from WWSG to work with, first class experience."
Raylene Wetzel, American Century Investments
Speaker News
Check Availability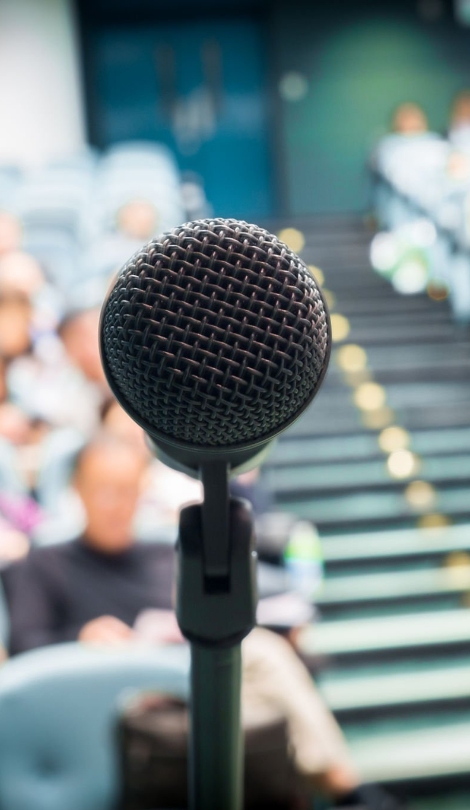 Other Speakers You May Like