Speech Topics
We have changed. Work has changed. Employee attitude and expectations have changed creating the largest evolution in our relationship to work in the last century. This evolution and the accelerated pace of transformation we are navigating is an opportunity to understand the future of work and develop the new leadership skills and competency required to sustain peak performance and drive growth.
The Great Resignation is a clear indication the way we are working isn't working. Americans have been quitting their jobs at a historic rate for almost a year. Microsoft research found that 41% of the global workforce would consider leaving their current employer within the next year and 54% of the American workforce isn't engaged. Almost half of Gen Z and millennials would rather be unemployed than unhappy in a job and 70% of today's leaders identify as being "burned out".
The most effective managers of the future will be those who build fundamentally different relationships with their employees. Knowledge workers now expect their managers to be part of their support system to help them improve their employee experience as well as their life experience. In a Gartner survey assessing the evolving role of management, only 47% of managers are prepared for this future role.
Two-thirds of board and C suite participants in PwC's 2021 Global Culture Survey say culture is more important to business performance than strategy or the operating model and Human Centric Leadership will be the catalyst to cultivate alignment, elevate engagement, organize work and drive growth into the future. Ryan will guide participants through an interactive keynote experience where they emerge better prepared to inspire emotional commitment and alignment toward shared purpose for the future.
This high-impact keynote examines the dramatic evolution in professional sales. Ryan, a former chief sales officer, dissects how the best sales organizations are meeting the expectations of more sophisticated and demanding customers.
This keynote can easily align with an existing sales methodology and demonstrates how an entirely new set of sales competencies are required to compete and win business in complex and competitive sales engagements. Ryan explores proven habits of today's top producers. He challenges conventional sales wisdom and offers the audience practical ideas they can immediately leverage to drive business growth.
Earning attention, opportunity and partnership with today's customer requires a sophisticated sales strategy. Ryan inspires sales organizations to work toward a new seller competency with a focus on category expertise and consultative skills.
The outcome of this keynote will be a sales organization more prepared to compete and win business in competitive and complex sales engagements.
This keynote focuses on how you can elevate the relationships you have with your most important stakeholders: your customers. Ryan teaches organizations how to create remarkable experiences and earn customers for life.
Customer expectations have changed. For buyers, an alternative choice is usually just a click away. Today, customers want an experience, and the best brands step up and deliver, consistently. This keynote examines how category-leading companies start with their people, aligning employees around a common mission and empowering them to create memorable customer experiences.
Ryan explores current trends and shares standout customer stories from his portfolio of case studies. He will demonstrate how technology and social connectedness are influencing consumers' thinking and changing the way we engage with a brand. He helps participants shift their thinking and emerge with new ideas about both customer and employee relationships that will impact the business.
The outcome of this keynote will be an audience prepared to capture employee commitment and customer loyalty to drive business growth.
This keynote reviews how to cultivate a high-engagement, high-performance work culture. As we prepare for the next growth cycle in business, leaders need to understand the needs and expectations of the modern workforce. Ryan pushes back on conventional thinking with new research and case studies from category-leading companies that succeed at maximizing human potential and elevating performance.
To win in today's market, you need a healthy organization: tuned-in employees, authentic leadership, open communication and trust. Leaders are called to cultivate the kind of workplace where people come first and performance and profit follow.
Most organizations leave too many opportunities on the table and waste a huge amount of their people's potential. This keynote offers practical advice to help you reverse that trend.
After this keynote, audiences and organizations will understands what it takes to elevate engagement, unleash human potential and compete to win in the new world of work.
This keynote helps attendees tap into their deep reservoir of potential and unleash their unique capability into the world. Ryan helps people see new opportunity through techniques that remove the barriers of fear, doubt and uncertainty that threaten to inhibit performance.
This important message introduces key insights about productivity and performance. Ryan coaches the audience through embracing change to achieve more meaning, mastery and momentum in their work life. He introduces several real-life superheroes, examples of the incredible results you can expect when you embrace your own potential.
The keynote serves as a call to action for those who are looking for fulfillment from their work and are determined to achieve their full potential. Participants will emerge better prepared to become their very best and achieve their next big, breakthrough moment. The outcome of this keynote will be an audience inspired to take action and become the very best version of themselves.
This keynote prepares leaders to thrive in today's increasingly connected, competitive business environment. Ryan challenges conventional leadership practices and explores progressive techniques and technology that pace with the evolving needs of today's knowledge worker.
As our workforce and customers evolve, the approach to effective leadership also needs to transform. Traditional command and control leadership is giving way to a more connected, collaborative and flexible approach to managing people and performance.
This interactive keynote delivers new ideas, information and actionable insights that leaders can leverage immediately to drive productivity and performance.
The outcome of this keynote will be leaders who are prepared to capture employee commitment, elevate productivity and performance and drive business growth.
This keynote presentation will prepare entrepreneurs and business owners to thrive in today's increasingly connected, competitive business environment. Ryan challenges conventional business growth practices and explores progressive techniques and technology that pace with the evolving needs of today's entrepreneur.
We are navigating a landscape with unprecedented disruption, elevated customer expectations and constant change. Our proprietary research proves that traditional leadership practices are giving way to a more connected, collaborative and flexible approach to managing people and business performance.
This interactive keynote will deliver new ideas and actionable insights that attendees can leverage immediately to jumpstart innovation, elevate performance and improve profitable growth.
Biography
Ryan Estis has more than 20 years of experience as a top-performing sales professional and leader. As the former chief strategy officer for the McCann Worldgroup advertising agency NAS, he brings a fresh perspective to business events. As a keynote speaker, Ryan is known for his innovative ideas on leading change, improving sales effectiveness and preparing for the future of work. He was recently recognized as one of "the best keynote speakers ever heard" by Meetings & Conventions magazine alongside Tony Robbins, Bill Gates, Colin Powell and Mike Ditka.
Ryan delivers keynote speeches, courses and online learning with an emphasis on actionable content designed to elevate business performance. His curriculum emphasizes emerging trends influencing corporate culture, communication, collaboration, leadership, sales and brand experience. Ryan helps participants prepare to thrive in today's ultra-competitive, hyper-connected business environment.
Ryan supports the world's leading brands, including Liberty Mutual, Darden Restaurants, Goodyear, the Dallas Cowboys, Medtronic, ECCO USA and Blue Cross Blue Shield. He is a faculty member for the Institute of Management Studies, a member of the SmartBrief on Workforce Advisory Board and a certified Human Capital Strategist.
"After 20 years in the lecture series business, WWSG has become a valued partner. We produce over 24 speaking events a year and have worked with dozens of agencies. We appreciate WWSG's unparalleled professionalism, integrity, and creativity in suggesting speakers that are unique to the speaker circuit."
Sue Swan, Co-Founder of The Distinguished Speaker Series of Southern California
"The team at WWSG is certainly at the top of the scale. Building a long-term relationship with the client has really set WWSG apart and we clearly saw that with our partnership. WWSG found creative ways to build the partnership which results in a win-win for all."
Erik Qualman, Top Technology and Motivational Speaker, #1 Bestselling Author & Futurist
"The WWSG team are super responsive and flexible. I will definitely work with them again to find speakers for my next event."
Delia Setiawan, Ernst & Young LLP
"All timing and logistics were seamless, and the client was super engaged and thankful. I'm happy to report that we have another WIN for WWSG! Let's build on the momentum together!"
Josh Linkner, Five-Time Tech Entrepreneur, Hyper-Growth CEO, Two-Time NY Times Bestselling Author, Venture Capitalist, and Keynote Speaker
"The consistent professionalism and quality for the way Worldwide Speakers Group handles events shows that they think of each detail and every contingency beforehand."
Newt Gingrich, Distinguished Leader, Visionary, & Political Vanguard; 2012 Republican Presidential Candidate; Speaker of the U.S. House of Representatives (1995-1999); Best-Selling Author
"Thanks again for all your help. Your entire team there is truly stellar."
Vice President of Communications; American Property Casualty Insurance Association
"Everything was buttoned up, from the initial outreach to the event execution and post follow-up. I have a great team of representatives from WWSG to work with, first class experience."
Raylene Wetzel, American Century Investments
"I hope to work again and again with Worldwide Speakers Group on the selection of our keynote and endnote speakers for our annual conference and other events. Our representative, Vana Thayu and her associate Missy Simons were terrific from my first communication to them until our speaking-event concluded... It is easy to see why many of the top speakers in the country work with Worldwide Speakers Group."
Gina Cohen, Chief Marketing Officer & Vice President of Communications for The National Recreation and Park Association
"They provide us well-prepared and informed speakers who understand our expectations and unique format. With WWSG, we know that the speaker fees are fair and trust that the event will be a success."
Sue Swan, Co-Founder of The Distinguished Speaker Series of Southern California
Speaker Resources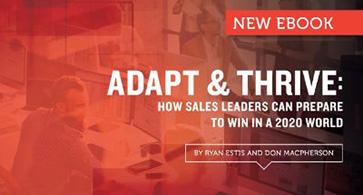 Check Availability