Speech Topics
An astonishing story of survival, grit and resiliency in the face of seemingly insurmountable adversity.
Dan's personal journey from the battlefields of Afghanistan to the podium at the Paralympic Games is sure to inspire your audience to confront any challenge head-on.
Dan's tone is that of a humble warrior who isn't bragging about his remarkable accomplishments, but rather sharing his hard-earned lessons learned through some incredibly difficult life experiences.
When he shares the story of being dragged off a craggy, mountain peak in Afghanistan, through a live minefield, with his legs blown to shreds, racing to get to the evacuation helicopter before it runs out of fuel, it's like listening to a Tom Clancy novel come to life… but this is not fiction.
It's intense, inspiring and not soon forgotten.
'Servant Based Leadership', 'Constantly Improving Your Tactical Position', 'Succession Planning' and the counter-intuitive, 'Not Knowing Is A Position of Strength' are some of the many principles Dan demonstrates in this presentation targeted to your company's directors and team leaders.
Dan believes some leadership principles come naturally to certain people, other principles can be learned, and all principles can be continually developed.
Dan Cnossen considers being put in charge of a Navy SEAL Platoon, being directly responsible for the lives of other men, to be his most significant military accomplishment. The lessons he learned during his military career, both as a soldier and as a Lt. Commander, are the basis of this insightful presentation.
Navy SEALs and gold medalist don't tolerate inefficiency, excuses and mediocrity.
If you're looking for a speaker to not only inspire your team, but to equip them with tangible steps to set and achieve far reaching goals while navigating any obstacle, this is the presentation you're looking for.
Dan shares the mental tools that got him through the most grueling military training in the world and to the highest levels of athletic competition, and how those tools translate to business and life.
Under Goal Setting, Dan takes a deep dive into how to formulate a long range plan for success, utilizing and breaking down the very same Personal Performance Plan he employed to win six Paralympic medals.
In Mental Toughness he defines and teaches the mental skills needed to weather the storms that inevitably accompany the pursuit of any meaningful achievement.
Biography
A true patriot raised on the farmlands of Kansas; Dan Cnossen always knew he wanted to serve his country. Upon graduating high school, he was accepted at the U.S. Naval Academy and spent the next four years relentlessly pursuing selection for SEAL training. One of only 16 members of his class given the opportunity to enter Basic Underwater Demolition/SEAL training as officers, Dan successfully completed the grueling process in the fall of 2003.
Over the next six years, Dan was deployed multiple times to Iraq and Afghanistan and rose in rank to become the officer-in-charge of an 18-man SEAL platoon.
In 2009, Dan was deployed to Afghanistan into an area of heavy combat. There, on a night mission in the mountains, he stepped on an IED, losing both legs in the blast. He would later be awarded a Purple Heart and Bronze Star with Valor.
For the next two years Dan fought for his life, enduring over 40 different surgeries while readjusting to civilian life. During this time, he was introduced to the sports of cross-country skiing and biathlon as part of his rehab. Never one to shy from a challenge, he eventually earned a spot on the 2014 U.S. Paralympic Team.
At the 2018 Paralympic Games Dan stole the show, remarkably winning one gold, four silver and one bronze medal over a period of eight days, earning him the honor of Best Male Athlete of The Games. In 2022, Dan added his seventh Paralympic Games medal, winning the gold for mixed relay cross-country in Beijing.
"'Thank you' just doesn't seem to cut it. It's hard to find the words to express our gratitude to you as a patriot, as a speaker, as a leader of men and as a contributor to the Blackhawks. I just wanted to pen a quick note of appreciation and let you know how impactful I find your presentations. Beyond your inspiring stories of perseverance, your insights on improving human performance via-a-vis preparation and execution is pure gold. Our prospects would be wise to heed any and all advice you provide. Implementing even one of your recommendations would mean improving as both an athlete and as a person." –The Chicago Blackhawks
Check Availability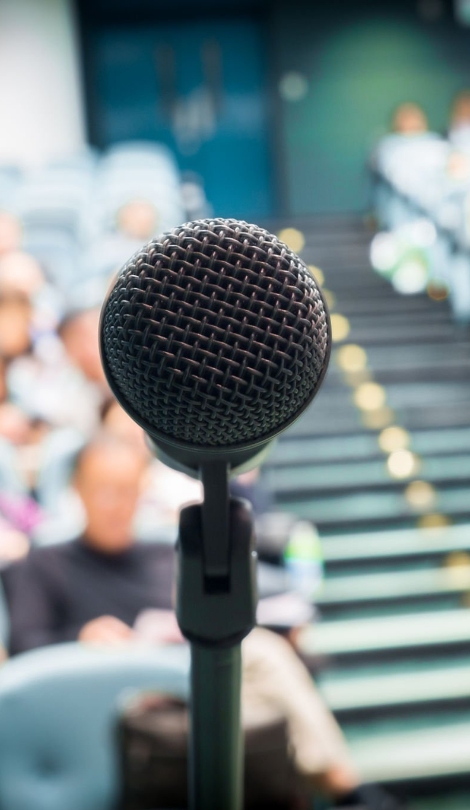 Other Speakers You May Like