Speech Topics
Hear and reflect on an inspiring message of perseverance and maintaining perspective in leadership and in life from of an American hero who has triumphed over personal tragedy to achieve greatness, World Champion status, and who has dedicated her life to chasing remarkable accomplishments while giving back to others, particularly those who face challenges similar to her own. Melissa Stockwell proudly wore the uniform of the United States Army, where she very nearly made the ultimate sacrifice for her country. Today, she proudly wears the uniform of Team USA as a World Champion athlete and Paralympic Medalist. Melissa shares her remarkable story, from the battlefields of Baghdad to the Paralympic Games, in an emotionally powerful presentation that will inspire you to see ability not disability, to maximize what you do have and forget about what you don't, and to apply, as she details, "…the amazing power of choice."
After 9/11, she was deployed to Iraq as a commissioned Army officer, where she suffered the injury that would change her life forever. After a long and challenging recovery at Walter Reed Hospital, she exercised her power of choice to channel her energy into competition, winning three Paratriathlon World Championships and medaling at the 2016 Rio Paralympics.
Her journey weaves service to her country and the heartache of a painful divorce along with founding a successful nonprofit, launching a career in prosthetics, finding new love, and becoming a mother to two children. Along the way, she meets all the living American presidents and inspires others with disabilities—through a story that is riveting, moving, and an inspiration for anyone who would choose to live their life to the fullest.
Biography
After graduating from the University of Colorado at Boulder in 2002, Melissa Stockwell was commissioned as a Second Lieutenant in the United States Army's transportation corps. One month after being deployed to Iraq, in April 2004, she became the first female American soldier in history to lose a limb in active combat after her vehicle was hit by a roadside bomb. She was later honored with a Purple Heart and a Bronze Star for her service. Four years later, she became the first Iraq War veteran to qualify for the Paralympic Games, competing in swimming at the Beijing 2008 Paralympics. She was selected to be the flag bearer for Team USA at the Beijing closing ceremonies.
"Thank you so much for helping coordinate the Veterans Day speaking engagement with Melissa. What an incredible story and inspiration! [Our company] is absolutely abuzz with glowing reviews and the Veterans Network was super proud to be able to showcase such a cool event. Her message really struck a chord especially in these uncertain times. She was the perfect fit."
Speaker News
Check Availability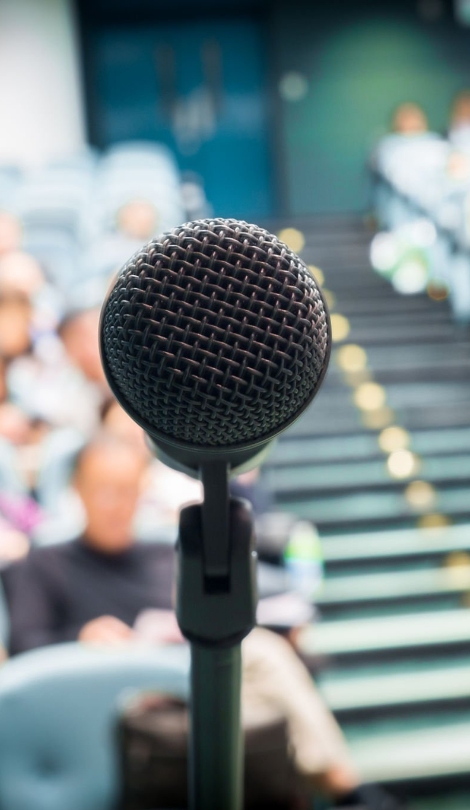 Other Speakers You May Like