Speech Topics
The AI revolution is becoming an everyday part of life—from streamlining traffic patterns to tackling complex scientific questions. AI's impact will only become greater. Over the past few years, more data has been produced than in all of human history prior. The scope and depth of what we know is only going to grow larger and more actionable with the help of AI.
In a speech examining the impact of tech and AI on our society, Ben Sasse dives into:
What does this rapid change mean for the future of business and the workforce?
How will AI revolutionize and improve health and healthcare?
In what ways will AI shape how we learn and how we teach our kids?
Will inequality be mitigated or exacerbated?
Will widespread greater consumption lead to more or less happiness?
What are some of the ethical and moral questions our society might face as AI becomes more prevalent?
Many historians are comparing current times to the Cold War. What's different now than the Cold War, for good and for ill, is the intertwining of commerce between the two largest economies the world has ever known. This time around weapon systems will still matter, but far less than the economic and technological race of 2030 and beyond. In this address, Ben Sasse explores: 
If Taiwan becomes the spark, will third-party nations be able to remain unaligned?

 

In our emerging world of AI, will data be global or balkanized? And does that increase or reduce the risk of this clash of systems turning hot?
As Mark Twain knew well, there has been a market for making fun of the U.S. Congress for as long as there has been a U.S., but is the institution objectively more dysfunctional now? In this thought-provoking address, Ben Sasse, best-selling author of Them: Why We Hate Each Other and How to Heal, reflects on his extensive knowledge of history and eight years of experience in the U.S. Senate to investigate the questions: 
What does the decline of our two major political parties, in terms of both power and popularity, mean for national choices going forward? 

 

With Congress an increasingly performative institution, will its leaders be able to respond quickly in a time of either economic or military crisis?

 

What should we expect over the next twenty-four months?
Once upon a time, war was centrally about atoms – about physical violence and breaking stuff. In the future, there will be two kinds of war: digital-only and hybrid. But there will never again be a war between modern nations that is exclusively about atoms. It will now and forever be primarily about bits. For example: 
86% of America's critical infrastructure (from telecommunications to financial services to energy) is held by the private sector, which is woefully under-prepared to play cyber defense against state actors. 

 

In warfare proper, the foremost movements are toward miniaturization and toward drones and other autonomous vehicles.

 
In this interesting speech, Ben Sasse illustrates this concept using his experience at the top levels of U.S. government and provides audiences with insight that is relevant to their industry.
Most Americans have a sense of the cultural, familial, and sexual changes from stereotypical 1950s America to the 1960s and beyond, yet few are able to intuit how those changes interact with economics, and how those changes played out very differently for different classes. Our stunning income inequality is less between the top and the bottom than between the top and the middle. In this engaging and eye-opening address, Ben Sasse discusses: 
What does the statistical collapse of the brawn work mean for the future of "marriable" men?

 

Will the trend toward 65% female admissions at many top universities continue, and what will it mean?

 

What is the relationship between family structure and declining socioeconomic mobility?
Biography
Ben Sasse, former U.S. Senator for Nebraska, joined the University of Florida as professor and 13th president of the 170-year-old institution in February 2023.
A husband, father, historian, Uber driver, and football addict, Ben is committed to guiding Gator Nation through this era of rapid change in the nature of work, technology, and higher education.
A two-time New York Times national best-selling author, Ben's career has spanned the private and public sectors. As a turnaround guy working for the Boston Consulting Group, McKinsey and Company, and private equity firms, Ben has built dozens of teams that built winning strategies. Having taught at Yale, the University of Texas, and Midland University in his Nebraska hometown, Professor Sasse has won teaching awards and holds a history PhD from Yale, where his dissertation won both the Egleston and Theron Rockwell Field best dissertation prizes.
In the U.S. Senate, his work on the intelligence, finance, and judiciary committees focused on the future of work, the future of war, and the First Amendment. A sharp critic of our increasing tribalism, he became both the most censured officeholder in the history of Nebraska – and by far the highest vote-getter in the history of Nebraska.
Ben believes in pluralism, free speech, and the power of ideas to build strong and vibrant communities in our digitally disrupted future. In his Senate farewell address, he praised Americans' tradition as "builders" – of churches and synagogues, schools and little leagues, businesses and "the million and one other associations and organizations and clubs and groups through which we live and pass along our life together."
Ben and his wife, Melissa, have two college-age daughters and an 11-year-old son — who collectively seek to force their parents to keep adopting pets.
Mr. Sasse's experience as a senator in a time of hyperpartisanship gives his analysis a special poignancy… [his] remedies are wise and well-expressed… his prose has a distinctively cheerful warmth throughout. Perhaps at last we have a politician capable of writing a good book rather than having a dull one written for him.
The Wall Street Journal
Sasse is highly attuned to the cultural sources of our current discontents and dysfunctions. … Them is not so much a lament for a bygone era as an attempt to diagnose and repair what has led us to this moment of spittle-flecked rage. …a step toward healing a hurting nation.
National Review
Speaker News
Check Availability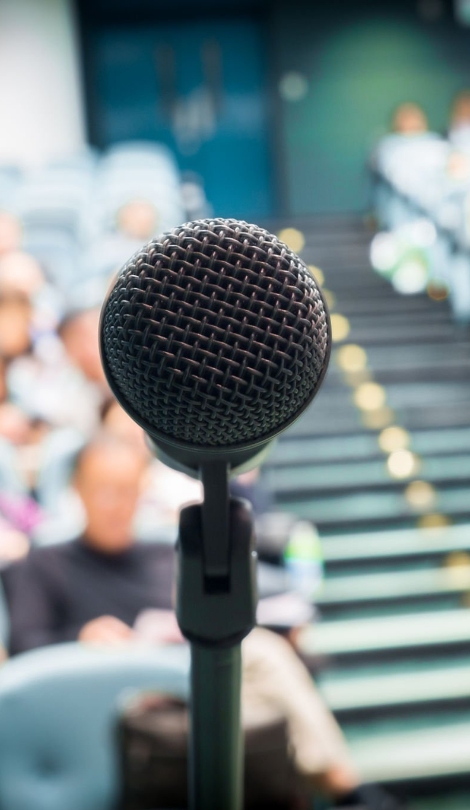 Other Speakers You May Like