Speech Topics
Dr. Wen is one of the nation's leading experts in the COVID-19 pandemic, called upon for her expertise by Congress, state and local governments, businesses, schools/universities, and scientific organizations. A CNN medical analyst who is on the air nearly every day giving updates on public health, she can address where we are in the pandemic in terms of return to work and schools. She also speaks to the future of medicine and healthcare: What are key lessons learned for public health preparedness? What are the major trends in social determinants of health, medical technology, payment reform, healthcare workforce, and other issues, and how will they—as we emerge from COVID-19—shape the landscape of healthcare delivery?
The stress that employees have endured during the pandemic will not vanish after the immediate crisis passes. Employees have been coping with isolation, dealing with loss, acting as caregivers, and struggling with childcare while working from home. Dr. Wen brings audiences a world of insights and understanding from her work as a practicing physician, former Health Commissioner of Baltimore, and chairwoman of a nonprofit addressing mental health and addiction. She shares personal experiences (she gave birth in 2020 just as the COVID shutdown began and, with her first child, battled postpartum depression) from her upcoming book, "Lifelines: A Doctor's Journey in the Fight for Public Health" (July, 2021).  And she outlines for audiences how to build resilience by incorporating mental and physical wellness practices into a shaping work-life balance in a changing environment.
Dr. Wen is a leading national expert on health disparities. During the COVID-19 crisis, she was asked to testify twice to the U.S. House of Representatives on the unequal impact of the pandemic on communities of color. While she served as Baltimore's health commissioner, she reconfigured the agency to specifically focus on health equity and was among the first leaders to declare racism as a public health crisis. She can speak from the lens of current events on how COVID-19 has unmasked existing disparities and specifically focus on innovative solutions that reduce disparities and improve health in the short-term, as well as long-term efforts to address structural inequities.
Women, and women leaders, face distinctive challenges in the workplace. Trained in trauma/ER medicine and having been one of many "firsts" as a woman of color, Dr. Wen speaks from first-hand experience and from her professional research about the challenges and opportunities for women in leadership. These include advice for women about the "double bind" and "glass cliff", such as owning one's authentic identity and negotiating societal expectations. Dr. Wen also gives talks in crisis leadership, innovative leadership, and overcoming adversity. These include lessons from innovative leadership locally and nationally, drawing upon her background convening unlikely stakeholders around shared goals; leading collective impact, public-private collaborations in public health; and getting to points of agreement in turbulent political environments.
Biography
Dr. Leana Wen is an emergency physician, CNN medical analyst, and op-ed columnist for The Washington Post, where she writes a weekly column and anchors the Post newsletter, "The Checkup with Dr. Wen." She is also a professor of health policy and management at George Washington University, a nonresident senior fellow at the Brookings Institution, and author of two books, When Doctors Don't Listen: How to Avoid Misdiagnoses and Unnecessary Tests and Lifelines: A Doctor's Journey in the Fight for Public Health.
Previously, she served as Baltimore's Health Commissioner, where she led the nation's oldest continuously operating health department in the U.S. to fight the opioid epidemic, treat violence and racism as public health issues, and improve maternal and child health.
Dr. Wen obtained her medical degree from Washington University School of Medicine and studied health policy at the University of Oxford, where she was a Rhodes Scholar. She completed her residency training at Brigham & Women's Hospital & Massachusetts General Hospital, where she was a clinical fellow at Harvard Medical School.
A member of the Council on Foreign Relations, Dr. Wen has received recognition as one of Governing's Public Officials of the Year, Modern Healthcare's Top 50 Physician-Executives, World Economic Forum's Young Global Leaders, and TIME Magazine's 100 Most Influential People.
Dr. Wen lives with her husband and their two young children in Baltimore.
"Leana is one of the best public speakers I've seen. She really knows how to use narrative to convey information. Her presentation at the conference were finely crafted, using brief, compelling stories (and some surprising twists) to make serious points without ever losing the audience's attention. And unlike many speakers, she seems to be truly enjoying herself on stage."
Technology Company
"Having been a trial lawyer, I value communication skills. Dr. Wen delivers powerful messages through her enjoyable presentations. I heard her keynote address—her talk held the room rapt. With an easy conversational tone, she delivered a substantive message subtly, but compellingly."
Law Association
"Dr. Wen is an extraordinary speaker. She is passionate about her work and compassionate with the audience she is addressing. Her knowledge and tone earned her some of the highest audience ratings of any of our conference speakers."
Healthcare Trade Association
"Dr. Wen's keynote presentation was 'spot-on'. She was incredibly engaging and addressed the most current issues facing healthcare and hospitals. She customized her content to meet the needs of our audience, delivered the current facts and reality of the healthcare landscape, and left our group with light at the end of the tunnel. She understands technology, and delivered her virtual presentation with passion and energy. It was a pleasure to work with her. We would certainly recommend Dr. Wen to our healthcare colleagues."
Regional Hospital Association
"Dr. Leana Wen's talk was received with enthusiasm by attendees. Attendees commented that she was incredibly engaging and a joy to watch. She was very passionate and sparked similar desire in the listeners. Dr. Wen is such a knowledgeable resource. The attendees expressed how fortunate we were that she made time to share her experiences with us. We greatly appreciated how she tailored her content to the needs of our organization and the theme of the forum. It was a great pleasure to work with Dr. Wen and to have her as our keynote of our event. It will be my honor to invite Dr. Wen to be our keynote speaker at our future events."
Trade Association
"Dr. Wen is empowering in a very unique way—a way that allows her audience to connect to the content of her presentation such that they feel they are part of the presentation themselves. Dr. Wen leaves her audience with an unforgettable perspective to contemplate and relate to their own lives."
Hospital
"Dr. Wen is both an incredibly accomplished physician and a truly engaging public speaker. When she presents, her words are not only insightful and personal, but highly actionable as well. She challenges conventional wisdom and gives her audience simple recommendations to improve their doctor-patient relationships and ultimately their health outcomes."
Corporate Client
Speaker News
Check Availability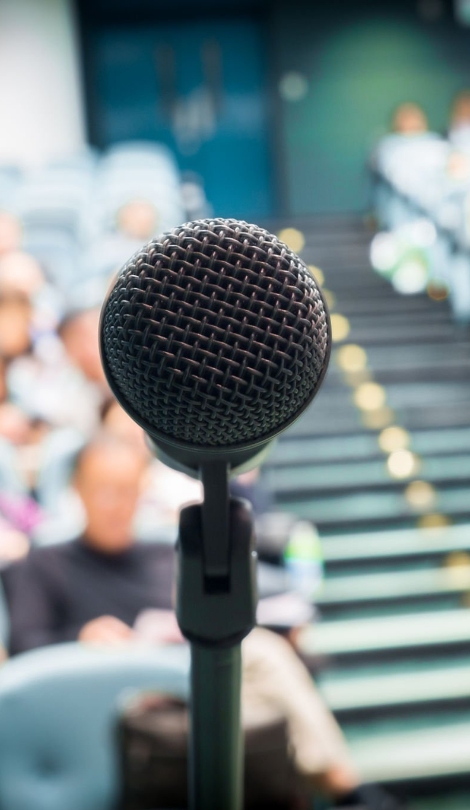 Other Speakers You May Like