Biography
Forty-eight lives were lost on May 3, 1999 in the Moore, Oklahoma F-5 Tornado. Reed Timmer was less than a quarter mile from the beast, filming the whole thing. It wasn't his first storm chase and certainly would not be his last. Since then, Timmer has chased more than 1000 tornadoes and hurricanes, becoming one of the world's leading experts on severe weather forecasting, research, and safety.
For Dr. Timmer, it's more than just experiencing extreme storms. Reed launched Extreme Tornado Tours in 2007, offering weather enthusiasts from across the world the opportunity to safely experience the most extreme weather on the planet from custom vans with bullet-resistant windows. Timmer has also masterminded several online storm resources that have informed the public about life-threatening weather systems. His YouTube channel now has over half a million subscribers and serves that purpose while sharing extreme content to be marveled and enjoyed.
For Timmer, the ultimate goal is to better understand the complex dynamics behind tornadoes and other extreme storms so safer and stronger structures can be designed to withstand their destructive power. When he's not chasing storms, he can often be found in university lecture halls and civic auditoriums speaking on severe weather preparedness and the science of extreme storm chasing, or researching the seasonal climatology of severe weather and its teleconnections with the Pacific and Atlantic Oceans and Gulf of Mexico.
Everything was buttoned up, from the initial outreach to the event execution and post follow-up. I have a great team of representatives from WWSG to work with, first class experience.
Raylene Wetzel, American Century Investments
All timing and logistics were seamless, and the client was super engaged and thankful. I'm happy to report that we have another WIN for WWSG! Let's build on the momentum together!
Josh Linkner, Five-Time Tech Entrepreneur, Hyper-Growth CEO, Two-Time NY Times Bestselling Author, Venture Capitalist, and Keynote Speaker
The WWSG team are super responsive and flexible. I will definitely work with them again to find speakers for my next event.
Delia Setiawan, Ernst & Young LLP
They provide us well-prepared and informed speakers who understand our expectations and unique format. With WWSG, we know that the speaker fees are fair and trust that the event will be a success.
Sue Swan, Co-Founder of The Distinguished Speaker Series of Southern California
The consistent professionalism and quality for the way Worldwide Speakers Group handles events shows that they think of each detail and every contingency beforehand.
Newt Gingrich, Distinguished Leader, Visionary, & Political Vanguard; 2012 Republican Presidential Candidate; Speaker of the U.S. House of Representatives (1995-1999); Best-Selling Author
Thanks again for all your help. Your entire team there is truly stellar.
Vice President of Communications; American Property Casualty Insurance Association
I hope to work again and again with Worldwide Speakers Group on the selection of our keynote and endnote speakers for our annual conference and other events. Our representative and her associate were terrific from my first communication to them until our speaking-event concluded... It is easy to see why many of the top speakers in the country work with Worldwide Speakers Group.
Gina Cohen, Chief Marketing Officer & Vice President of Communications for The National Recreation and Park Association
"After 20 years in the lecture series business, WWSG has become a valued partner. We produce over 24 speaking events a year and have worked with dozens of agencies. We appreciate WWSG's unparalleled professionalism, integrity, and creativity in suggesting speakers that are unique to the speaker circuit."
Sue Swan, Co-Founder of The Distinguished Speaker Series of Southern California
The team at WWSG is certainly at the top of the scale. Building a long-term relationship with the client has really set WWSG apart and we clearly saw that with our partnership. WWSG found creative ways to build the partnership which results in a win-win for all.
Erik Qualman, Top Technology and Motivational Speaker, #1 Bestselling Author & Futurist
We always enjoy working with WWSG, and we thank you and your team for your diligence, thoroughness, and professionalism. Planning is already underway for next year's event (no rest for the weary). We hope to have every opportunity to work with you again in the near future.
David R. Cape, EVP of Business Development at Texas American Resources Company
Check Availability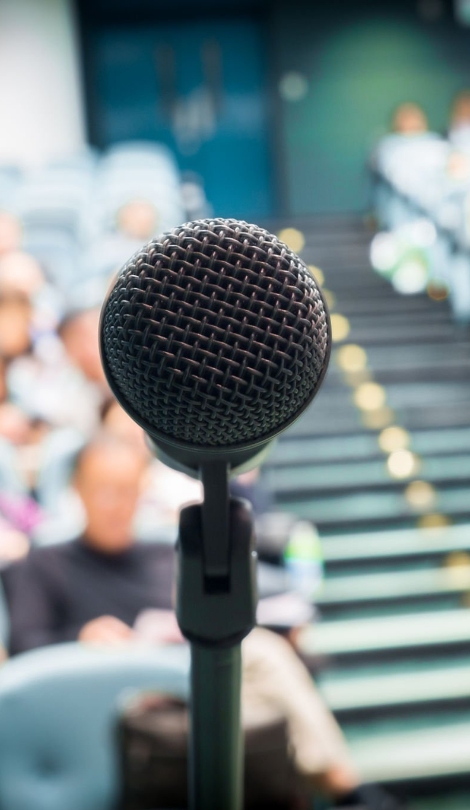 Other Speakers You May Like