Speech Topics
In this engaging speech, DeEtta Jones tailors the message to your organization while covering the following subjects:
Equity, Diversity, and Inclusion Contemporary Trends and Expectations
Inclusive Leadership Practices
Equity-Driven Organizational and Cultural Transformation
Developing an Equity, Diversity, Inclusion, and Anti-Racist Change Agenda
Managers Are the Key: Unlocking Motivation and Engagement
Biography
DeEtta is a go-to strategist on equity, diversity, inclusion and workplace transformation. She brings 30 years of experience developing practical tools to build managerial effectiveness and making structural and sustainable organizational change.
DeEtta's career began in college when she became a social justice activist. She worked closely with Indigenous communities to shed light on historical injustices and misrepresentation. In her early 20s, her work as Director of the Human Rights Advocacy and Education Office focused on community education and mediating complaints of discrimination in housing, public accommodation, and employment. Her work was in the wake of the murder of Matthew Shepard, a man beaten and left to die hanging from a fence. Committed to transformation, her attention and agenda focused on education and policy change that resulted in City ordinances to protect members of the LGBTQ+ communities from hate crimes. Every step thereafter opened doors for people from underrepresented groups and positioned herself as a model of what next-generation should reflect.
Today, DeEtta is the Founder and CEO of DeEtta Jones and Associates (DJA), a consulting firm that equips leaders and organizations with an integrated and sustainable strategy that centers on values of inclusion and equity. DeEtta believes that we are at a defining moment. Organizations and their leaders are being held accountable for new standards of equity, inclusion, and excellence. To this end, the most impactful changes are not reactionary or episodic: they are intentional, ongoing, and enterprise-wide; strengthening strategy, systems, and culture within an organization.
She brings research-based rigor and knowledge of contemporary best practices to her clients. She presents to tens of thousands of people annually, working with hundreds of organizations across many industries, and around the world.
Before launching DJA in 2005, DeEtta was director of organizational learning services and director of diversity for an international not-for-profit, director of human rights advocacy and education for the City of Fort Collins, CO, and coordinator of multicultural training and education at Colorado State University. She has taught undergraduate and graduate courses on leadership, management and equity, diversity, and inclusion at two R1 universities.
DeEtta has a bachelor's degree and a master's degree from Colorado State University and MBA from Johns Hopkins University and attended the graduate program in information science at The Catholic University of America. She is Chair of the Racial Equity Diversity Inclusion Committee and member of the Board for Perspectives Charter School, serving over 1,600 students and their families on Chicago's South Side, and on the Executive Committee for the National Small Business Association.
The team at WWSG is certainly at the top of the scale. Building a long-term relationship with the client has really set WWSG apart and we clearly saw that with our partnership. WWSG found creative ways to build the partnership which results in a win-win for all.
Erik Qualman, Top Technology and Motivational Speaker, #1 Bestselling Author & Futurist
They provide us well-prepared and informed speakers who understand our expectations and unique format. With WWSG, we know that the speaker fees are fair and trust that the event will be a success.
Sue Swan, Co-Founder of The Distinguished Speaker Series of Southern California
All timing and logistics were seamless, and the client was super engaged and thankful. I'm happy to report that we have another WIN for WWSG! Let's build on the momentum together!
Josh Linkner, Five-Time Tech Entrepreneur, Hyper-Growth CEO, Two-Time NY Times Bestselling Author, Venture Capitalist, and Keynote Speaker
Thanks again for all your help. Your entire team there is truly stellar.
Vice President of Communications; American Property Casualty Insurance Association
"After 20 years in the lecture series business, WWSG has become a valued partner. We produce over 24 speaking events a year and have worked with dozens of agencies. We appreciate WWSG's unparalleled professionalism, integrity, and creativity in suggesting speakers that are unique to the speaker circuit."
Sue Swan, Co-Founder of The Distinguished Speaker Series of Southern California
We always enjoy working with WWSG, and we thank you and your team for your diligence, thoroughness, and professionalism. Planning is already underway for next year's event (no rest for the weary). We hope to have every opportunity to work with you again in the near future.
David R. Cape, EVP of Business Development at Texas American Resources Company
I hope to work again and again with Worldwide Speakers Group on the selection of our keynote and endnote speakers for our annual conference and other events. Our representative and her associate were terrific from my first communication to them until our speaking-event concluded... It is easy to see why many of the top speakers in the country work with Worldwide Speakers Group.
Gina Cohen, Chief Marketing Officer & Vice President of Communications for The National Recreation and Park Association
The WWSG team are super responsive and flexible. I will definitely work with them again to find speakers for my next event.
Delia Setiawan, Ernst & Young LLP
Everything was buttoned up, from the initial outreach to the event execution and post follow-up. I have a great team of representatives from WWSG to work with, first class experience.
Raylene Wetzel, American Century Investments
The consistent professionalism and quality for the way Worldwide Speakers Group handles events shows that they think of each detail and every contingency beforehand.
Newt Gingrich, Distinguished Leader, Visionary, & Political Vanguard; 2012 Republican Presidential Candidate; Speaker of the U.S. House of Representatives (1995-1999); Best-Selling Author
Speaker News
Check Availability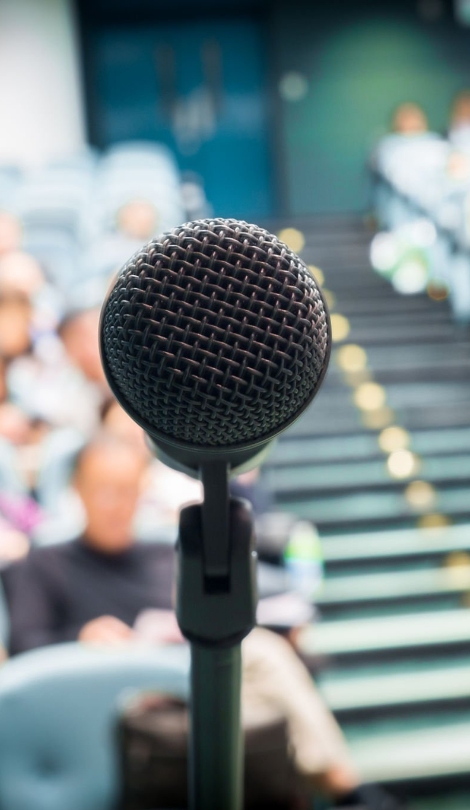 Other Speakers You May Like