Speech Topics
Orlando speaks to corporate teams, educational institutions and government. He equips them with tools to be anti-racist from a restorative, team-oriented lens that centers around the idea that we are all on a journey that has led us to this powerful moment in time. We can do this and we need all hands 'on deck'.
Orlando delivers inspirational assemblies, workshops and team-building activities that engage, inspire and empower young people. These engagements are designed to equip youth with practical tools and the necessary understanding that they need to identify their passions, empower youth to develop resilience and to use their talents to make a difference. Orlando inspires educators to work more harmoniously and to fight for the possibilities of success for the youth in their classrooms. Teachers leave the workshops inspired, committed and ready to take action to provide opportunities for student success. Educators leave with a powerful reminder of why they chose education as a vocation.
Orlando trains teams cognitively and physically to set goals and to commit themselves to nothing less than excellence. Team members leave inspired to be the best teammates, people and athletes for themselves and their community.
Biography
Orlando Bowen is a keynote speaker focused on equipping people to get off the sidelines and become difference-makers on their teams and in the lives of those around them. He is a highly sought-after speaker and trainer who works with corporations, small businesses and non-profits. When it comes to building teams, creating momentum and employing winning strategies, Orlando is the real deal. He is also passionate about youth leadership. As a result of that passion, he founded One Voice One Team Youth Leadership Organization to inspire and to teach resilience, leadership and teamwork to youth.
Orlando was a linebacker in the CFL from 2000-04. He began his career with the Toronto Argonauts and ended it while playing for the Hamilton Tigercats. His career was sadly cut short after a severe concussion suffered at the hands of two corrupt police officers. In 2004, while waiting to meet friends while in a parking lot, Orlando was approached by two undercover officers who accused him of dealing drugs. The officers then physically beat Bowen who suffered significant injuries to the head. Bowen was acquitted of any wrongdoing, and just one month before the acquittal, one of the officers was arrested and charged with possessing and trafficking cocaine.
Empowering people to overcome adversity, find their passion and to use their gifts to serve is the reason Orlando breathes. This gift has placed Orlando on hundreds of stages, boardrooms and in presentations across North and South America and has garnered him numerous awards. Orlando Bowen's story of success and triumph over tragedy will motivate audiences to pursue their goals by creating their own roadmap for success. His story-telling, fitness activities and cognitive exercises to teach resilience, leadership and teamwork to over 300,000 people globally is what fuels his enormous drive. Audiences will walk away knowing anything is possible and will be equipped with concepts and tools that will move your company towards success!
Orlando's mission is to make a difference in the lives of others by motivating people to take action. His heart for people and his desire to see companies reach their fullest potential has made him an influential entrepreneur and an inspirational innovator in the business community. Orlando has used story-telling, fitness activities and cognitive exercises to teach resilience, leadership and teamwork to over 300,000 people.
"Ernest Hemingway said 'The world breaks everyone and afterward some are strong at the broken places.' What Orlando does is he shows us how to be strong in the broken places."
Linda Theron, Management Consultant
"Orlando is a beautiful example of how much better life can be once we decide to let go of the negativity, forgive with our whole heart and embrace the notion that regardless of who we are and what we have been, each one of us has the power to help others."
Elizabeth Ionita, Business Consultant at Ceridian
"Orlando can speak about anything and every time there will be something that will resonate deep within your being."
Angie Pettyjohn, Mortgage Financing Specialist
"Orlando held the audience in profound attention and awe and is one of the most positive human beings I have ever met. The stories of his family and their faith in the human condition, as being a positive force regardless of their personal journey in meeting prejudice and bigotry is inspiring."
Stephen J. Sheather, Principal of SCORE Statistical Consulting
Check Availability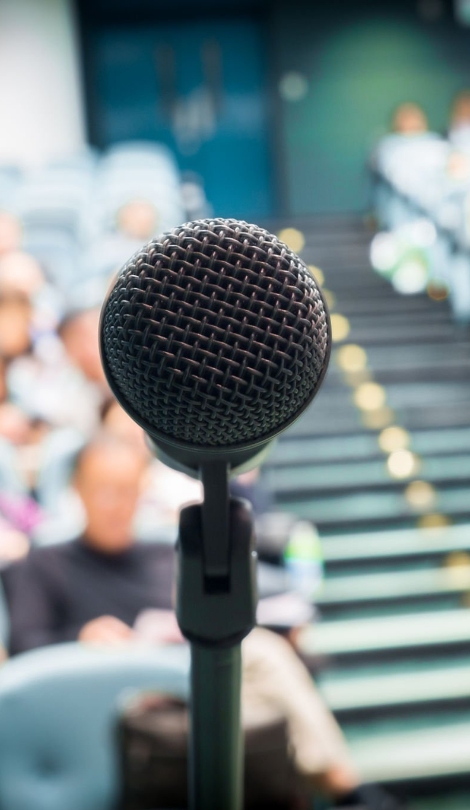 Other Speakers You May Like