Speech Topics
As the unanimous choice when elected as the Executive Director of the National Football League Players Association (NFLPA), DeMaurice Smith has been an unprecedented and influential leader in the NFL. With his experience in litigation and ten collective years with the U.S. Attorney's office and the Department of Justice, Smith is equipped with both the experience and mastery of rising to the occasion.
As with the NFL, Smith discusses the relation between a successful branding strategy and the inspiration within its team members. He delves into the process of creating and managing a truly innovative and successful brand that improves business strategy and reflects a positive future. Audiences will walk away with strategies and key principles of brand management and effective leadership skills that will help them shatter the norm, see challenges versus roadblocks, and inspire them to overcome adversity and succeed.
To be successful, every leader must develop a game plan that accounts for the politics and personalities of everyone involved. Smith shares insider stories drawn from his extensive experience leading the NFLPA and as a homicide prosecutor that exemplify the importance of strategic planning and contextual decision making, identifying lessons from each that can be adapted to help you and your organization function better and stronger than ever.
There is an increasing call for organizations across all verticals to demonstrate their authentic commitment to issues of diversity, social justice, and inclusion in their communities. Many times, there is a "false choice" at play: the choice between being profitable and doing good works for our communities. Organizations can leave this mindset behind and have both by adopting effective change metrics and building consensus across the corporate culture. Smith shares his experiences and successful steps in this engaging presentation.
DeMaurice Smith shares lessons learned from leading both a union and individuals during turbulent times. When team members are distracted or incentivized to focus on short term rather than long term visions, the functionality of a true team is challenged. Social media creates a loud "voice" that can also present challenges, but C-Suite executives can manage this. Not being paralyzed by the unknown and appreciating the true and implied meanings within the media are keys to successfully refocusing and rebuilding.
Passionate, public, and high-profile athletes are now in an amplified social media culture, which can present major challenges to organizations when it comes to matters of public relations. It's inadequate to rely solely on the "legal answer" to maintain a healthy and productive workplace. Learn attainable solutions to define and reinforce your core mission amidst distractions, misinformation, and even sensationalist media.
The lack of diversity among senior leadership in professional sports has led to major critique, accusing the entire business of being inauthentic. This presents a threat to organizations as they compete for fans, sponsorships, and corporate partners. NFLPA is one of the most diverse major sports organizations in sports, but this did not occur by accident. There were several known, strategic driving factors that ensured NFLPA would not only be representative of their membership, but also representative of their community.
Smith provides tough questions and real answers, such as:
• Why are some sport organizations diverse while others are not?
• Why is sport sometimes slow to recognize and fix a problem?
• What are the three core action items that could change this and make the business more inclusive?
Biography
DeMaurice Fitzgerald Smith was the Executive Director of the National Football League Players' Association (NFLPA) from March of 2009 to June of 2023.
Upon his initial election, ESPN opined that he had assumed "the toughest job in all of sports," having succeeded the late Gene Upshaw and facing the most contentious and public labor/management battles in history. He has been named one of the top ten most influential executives in sports. As Executive Director of the Player's Union, he has negotiated two comprehensive collective bargaining agreements and is currently the longest serving Executive Director of a major sport union.  As the Chief Executive Officer of the NFLPA's for profit company Player's Incorporated, he has guided annual revenues to over $200M and witnessed the largest growth in player's marketing and licensing.
In March 2020, he successfully negotiated his second long-term Collective Bargaining Agreement with the National Football League. The eleven-year deal introduced an additional game into the regular season and provided players with their guaranteed highest share of NFL revenue in history. The agreement improved health care, pensions, and benefits for all players; achieved a twenty percent increase in the salaries of the core players; and gave retroactive benefits to players who had previously retired without full benefits. The agreement also renewed the comprehensive transition program for NFL Players called "The Trust" and secured funding for the next ten years of research that is currently affiliated with the Harvard Football Players Health Study. Both programs provide transition and health services to former NFL Players for life. He also led the negotiations to create comprehensive Covid-19 protections and protocols for his membership, obtained comprehensive testing and opt out provisions for players, and designed the return to play agreements that secured NFL players being paid their full salary for the season despite a projected $3billion shortfall for 2020.
Prior to his election as the Executive Director, Mr. Smith was recognized as one of the best trial lawyers in the country. He is a Fellow of the American College of Trial Lawyers. He was an Assistant United States Attorney in the District of Columbia for nearly a decade and was formerly Counsel to then Deputy Attorney General Eric H. Holder Jr. in the United States Department of Justice. Smith was awarded the U.S. Attorney's Office highest honor for courtroom advocacy with the John H. Evans Award. In 2000, he was awarded the Department of Justice's highest honor with the Attorney General's Award by U.S. Attorney General Janet W. Reno. He was inducted into the prestigious American Trial Lawyers Association and was awarded the Outstanding Achievement Award by the Bar Association of the District of Columbia. He served as a partner in the worldwide firms of Latham & Watkins, LLP and Patton Boggs, LLP in Washington D.C. While in private practice, he represented corporations, boards of directors, and senior executives in civil and criminal matters. He also served two terms on the Board of Governors of the District of Columbia Bar Association.
In addition to his legal accolades, Mr. Smith has been awarded the Eleanor Roosevelt Human Rights Award, the Keeper of the Dream Award by the Action Network Alliance, the City of Justice Award by the Los Angeles Alliance for a New Economy, and in 2010 he was inducted into the Ohio Foundation of Independent Colleges' Hall of Excellence.
He has been featured in Fortune, Bloomberg Business, Ebony, Wall Street Journal, BusinessWeek, and The Atlantic.
Best. Event. Ever!!! He was so good and so engaging. Thanks for recommending him. The attendance was great and the feedback was even better.
Speaker News
Check Availability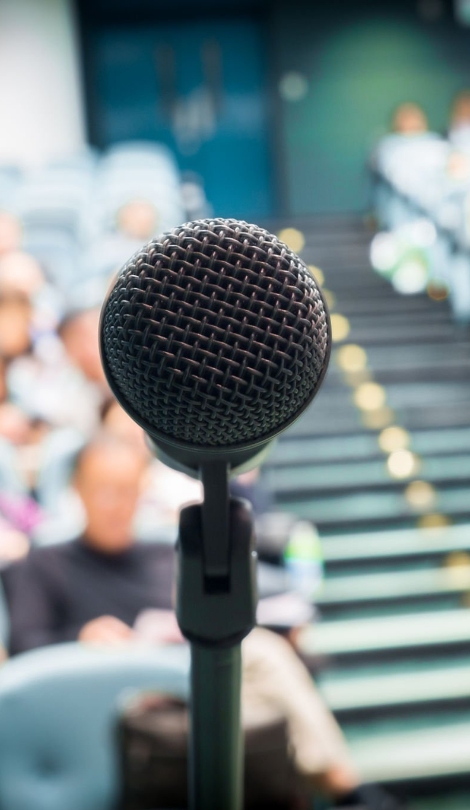 Other Speakers You May Like