Speech Topics
In this up close and personal discussion, Congressman Allen B. West shares his early childhood years, which includes his early life as a military brat to then joining and serving in the Army, his experiences as an African American conservative, his philosophical and political foundation, and his vision for our country. Your audience will leave understanding Allen B. West not only as a political icon, but also as a person, a military hero, and riveting leader.
Washington gridlock continues to hurt organizations nationwide. After serving in Congress, Representative Allen B. West won support from many groups along the American political spectrum and was named a torch bearer and a political icon. From an insider's perspective on Washington, West is perfectly positioned to answer the major questions facing the U.S. from the debt ceiling issue and healthcare reform to slow job growth and a poor education system. In this intellectually fearless keynote, West explains the challenging dynamics between the Congress and the Administration, and how partisanship has drastically diverted the nation's political course.
As a Member of Congress, Representative Allen B. West served on the Committee on Small Business, and specifically two of its subcommittees: the Subcommittee on Contracting and Workforce; and the Subcommittee on Investigations, Oversight and Regulations. Based on his experience and his political philosophies, West knows that small businesses are the foundation of our economy. More importantly, recent laws such as the Affordable Care Act (ACA) are jeopardizing the livelihood of these businesses and the U.S. economic foundation. West shares his concerns for small business owners and the outlook for our economy.
After a 22-year military career, Lieutenant Colonel Allen B. West USA (Ret) certainly understands the value and challenges of effective leadership. Soldiers are trained to face hidden enemies, adjust to changing landscapes, meet short deadlines, and experience the fog of war. LTC Allen B. West teaches organizations how these same military principals when applied to the business world will help ensure an organization's success in today's market.
Typically, African American and conservative are not synonymous. As the first African American, Republican Congressman from Florida since 1876, Congressman Allen B. West is an anomaly. He was also born in the south Atlanta, GA. West shares why he holds certain political values, and how they complement his background. In this unparalleled discussion, West will challenge all your assumptions and break down all stereotypes, including African American does not mean Democrat. Your audience will leave with a new sense of what political demographics really means in today's day and age.
The state of 21st century warfare has drastically changed. Unconventional threats such as drones, robotics, and cyber warfare now exist and not only threaten our troops, but also our nation's citizens. Properly equipping and training is essential to ensuring the security of our country and, the latest advancements in U.S. military capabilities are not enough to ensure our national security, according to Congressman Allen B. West who also served 22 years in the U.S. Army. While in Congress, West served on the House Committee on Armed Services and also on the Subcommittee on Emerging Threats and Capabilities. West knows first-hand the threat of not properly equipping and training soldiers for today's unconventional battlefield, and your audience will gain a better understanding for the dynamics that politics plays on modern warfare.
A former military leader and a politically conservative leader, Congressman Allen B. West rose to become an icon. His fearless approach to voicing key issues provides not only an inspiration to his half-a million followers, but also a valuable point of view. West knows the value of an inspirational leader, and more importantly, how to be one. In this stimulating keynote, West explores the top characteristics and principles of a good leader. Your audience will leave with applicable strategies for bettering their leadership approach.
Biography
Lieutenant Colonel (US Army, Ret) Allen West is the Executive Director of the American Constitutional Conservative Rights Union and the ACRU Action Fund. He is a constitutional conservative, combat veteran, and former member of the U.S. Congress.
Lt. Col. West is the third of four generations of military servicemen in his family. During his 22-year career in the U.S. Army, Lt. Col. West served in several combat zones and received many honors, including a Bronze Star, three Meritorious Service Medals, three Army Commendation Medals (one with valor device), and a Valorous Unit Award. In 1993, he was named the US Army ROTC Instructor of the Year. He is also a former commissioned officer in the Texas State Guard.
In November 2010, West was elected to the United States Congress representing Florida's 22d District. As a member of the 112th Congress, West sat on the Small Business and Armed Services Committees.
West is the former Executive Director of the National Center for Policy Analysis in Dallas, Texas, and a former Director of the Booker T. Washington Initiative (BTWI) for the Texas Public Policy Foundation. In July of 2020, Col. West was elected Chairman of the Republican Party of Texas by an overwhelming majority of State delegates.
Lt. Col. West is the author of three books, Guardian of the Republic: An American Ronin's Journey to Family, Faith, and Freedom; Hold Texas, Hold the Nation: Victory or Death; and We Can Overcome: An American Black Conservative Manifesto.
Allen was phenomenal! He's truly a joy. He was so gracious with his time with each and every person he met. His speech was the perfect way to kick-off our event. We work with so many different speakers, and I can say with confidence that Allen is one of the all-time best in both the content he delivers but also his willingness to engage with attendees. We couldn't have asked for anything more from a speaker.
Speaker News
Check Availability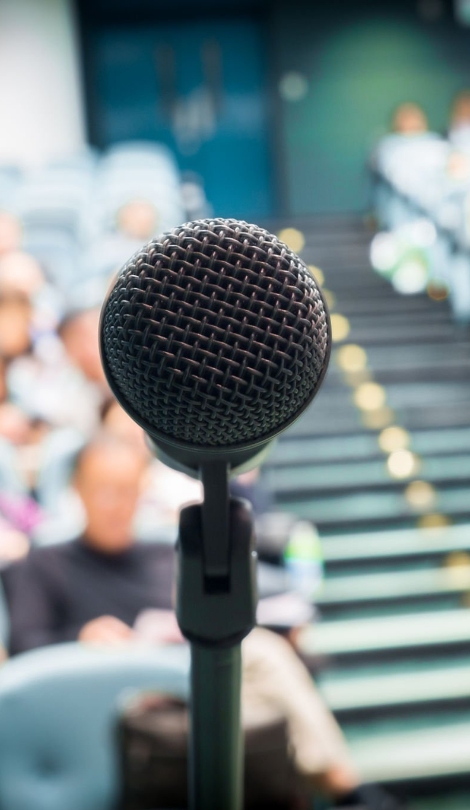 Other Speakers You May Like