Speech Topics
The world faces a daunting set of challenges to traditional pillars of political, economic and global security. Ungoverned spaces pose risks and defy intervention.  Social media and modern communications technologies mobilize "the street", but are then hijacked by anti-democratic forces. Western leaders face an expansionist Russia, an assertive China, the ongoing threat of terror and cybercrime, and populist challenges to trade and migration.  In this enormously complex issue environment, what lessons must we learn from recent years, and how should policy responses evolve if we are to bolster global stability and avoid further risks to our economy and way of life?
Prime Minister Harper provides the unique perspective of a trained economist who spent ten years leading a G-7 government confronting the geopolitical realities and challenges of our time. Known for his thoughtful and frank analysis, Harper shares his insights on how the democratic world can re-establish leadership, tackle challenges to international peace and security, engage wary citizens tested by the realities of globalization, and confront the challenges to global order that threaten our economic future.
From his seat at the G-20 and G-7 tables, Prime Minister Harper dealt first hand with the global economic crisis in 2008. His government oversaw the delivery of rapid economic stimulus in coordination with the US and other G-20 partners. Simultaneously, Harper consistently warned of the stimulus trap; spiraling spending, structural deficits and the eventual and inevitable need for painful austerity. As Prime Minister, Harper delivered targeted, time limited stimulus and returned his country's finances to balance on schedule. Canada came out of the 2008-09 global recession faster and stronger than any other developed country and has added more than a million full-time jobs since then.
Now, with ongoing global economic uncertainty and low growth for the foreseeable future, governments are once again turning to expansionary fiscal policy, though with insufficient regard for the consequences.  How can governments and business leaders foster an economic environment that creates jobs and growth without succumbing to the stimulus trap?  As a trained economist, and as a leader with first-hand experience dealing with the global recession, Prime Minister Harper draws on his unique experience in articulating how we can navigate the most pressing economic issues of our time without forsaking long-term economic sustainability.
During the course of his nearly ten years leading a G-7 economy, Prime Minister Harper worked to increase growth by aggressively expanding Canada's free trade opportunities. With only 5 deals in 2006, by 2015 Harper's government had concluded agreements with 46 countries, including the Canada-EU Free Trade Agreement, securing Canada's place within the Trans-Pacific-Partnership, and a range of bilateral agreements. But politics and rising protectionism increasingly threaten the conclusion of ambitious trade deals. Both Presidential candidates in the U.S. have stated their opposition to the TPP and even NAFTA, and Brexit raises new questions about securing barrier-free access to European markets.  Not only are major multilateral negotiations stalled but advanced economies must also grapple with how to structure trading relationships, supply chains and labor pools with emerging economies and non-free market economies, such as China.
In a global economy dependent on highly integrated supply chains, only countries and businesses that understand and successfully navigate these challenges will be positioned for success.  Many leaders talk about growing trade, but Prime Minister Harper brings the insight of a leader who personally negotiated trade deals to conclusion.  This experience, combined with his broad insight into the geopolitical pressures that are shaping the global economy, allows Prime Minister Harper to offer a unique perspective to business leaders and policy makers on the future of global trading relationships.
Under Prime Minister Harper's leadership Canada punched above its weight on foreign policy. His approach was marked by clarity, insight, and a willingness to act in concert with allies to protect the interests of the free world.
Some of Harper's notable successes include:
Supporting coordinated action against terrorism in Afghanistan, Libya and the Middle East, most recently through sending Canadian warplanes to bomb ISIS in Iraq and Syria and Canadian special forces to assist Kurdish forces in the fight against ISIS on the ground.
Being the first G7 Leader to call for Vladimir Putin's removal from the G8, telling Putin in person to "get out of Ukraine" while offering Canadian military and technical support to the Ukrainian government, and urging the West not turn a blind eye to Putin's illegal incursions.
Reacting cautiously to the Arab Spring uprisings and their possible consequences, while others rushed to premature celebration.
Staunchly supporting the state of Israel's right to exist.
Leading international efforts to support child and maternal health in the developing world, particularely through his launch of the Muskoka Initiative that secured nearly $11 billion in new funding.
A vocal defender of freedom and human dignity, Prime Minister Harper speaks with the clarity of a seasoned statesman on the international stage at a time of rising concern over waning western leadership.  Drawing on years of personal experience at the tables of power, Prime Minister Harper offers his assessment of what the West is getting right, what we are getting wrong, and how business and policy leaders can best secure a path forward in a dangerous multi-polar world marked by conflicting value systems and geopolitical risk.
Biography
The Right Honourable Stephen Harper served as Canada's 22nd Prime Minister from 2006 to 2015, the longest-serving Conservative Leader to hold this office since Canada's founding Prime Minister passed away in 1891. Prime Minister Harper created the modern Conservative Party of Canada and won three successive national elections, in 2006, 2008, and 2011. A strong advocate for free trade and open markets, Prime Minister Harper led a government that focused on pragmatic, growth-oriented economic policies and results-driven social policy. Under his leadership, Canada reduced federal taxes to their lowest level in 50 years, created 1.3 million new jobs, balanced the budget while making critical investments in health care and infrastructure, attracted new investment and fostered innovation.
During his time in office, Prime Minister Harper oversaw historic trade negotiations to expand Canada's commercial relationships including: the conclusion of the Canada-Europe Trade Agreement, the Canada-Korea Free Trade Agreement, the Canada-Colombia Free Trade Agreement, a modernized Canada-Israel Free Trade Agreement, and Canada's entrance into the Trans-Pacific Partnership. Additionally, he served as an ally to developing economies, encouraging market liberalization in jurisdictions such as Colombia and Tanzania through bilateral investments, trading relationships and development assistance.
Prime Minister Harper implemented a clear and principled foreign policy. He oversaw Canada's involvement in a series of complex conflicts in Afghanistan, Libya and Iraq, and stood staunchly by besieged allies Israel and Ukraine. Under his leadership, Canada was an unwavering supporter of the State of Israel's right to exist, and Prime Minister Harper became the first Canadian Prime Minister to address the Knesset. Prime Minister Harper is a vocal critic of Vladimir Putin's aggressive and expansionist foreign policy, particularly Russia's invasion and ongoing occupation of parts of Ukraine. He openly expressed concern about the erosion of transparency in Russia, the consolidation of political power, and the suppression of dissidents. Prime Minister Harper led the global call for sanctions against Russia, and was a first-mover calling for Putin's expulsion from the G-8. Prime Minister Harper's government provided extensive technical and military aid to the Ukrainian government, including the deployment of Canadian Army trainers.
Prime Minister Harper oversaw a dramatic deepening of relations with India, and developed a strategic and balanced relationship with successive Chinese leaders while refusing to shy away from raising issues of human rights and trade imbalances. As the host leader of the 2010 G-20 summit in Toronto, and as an economist by training, Prime Minister Harper helped shape financial reform frameworks, implemented a sustainable approach to fiscal stimulus, and led the call for open markets and pragmatic, growth-oriented economic policy.
Prime Minister Harper also applied his pragmatic and results-oriented approach to international development challenges and building long-term geopolitical stability. He is known for his leadership in securing nearly $11 billion in new funding under the Muskoka Initiative to improve the health of mothers and children in the world's most impoverished nations.
An ally of the International Monetary Fund, World Bank and other multilateral development institutions, Prime Minister Harper sought to amplify the scale and impact of Canada's contributions to these institutions by involving the private sector in issue-specific campaigns whenever possible.
Prime Minister Harper's government worked collaboratively with successive US Presidents to ensure the world's most valuable bilateral trading and security relationship remained productive and effective. He undertook extensive work to deepen North American supply chain integration, ease regulatory burdens on small and medium-sized business and increase competitiveness and innovation. He oversaw unprecedented investments in post-secondary research, STEM programming and skills training curricula.
Prime Minister Harper resides in Calgary where he is the Chairman and Chief Executive Officer of Harper & Associates, a global consulting firm. He and his wife Laureen have two children, Benjamin and Rachel.
"Easily the most personable, enjoyable and sincere special guest we have had in our 15 years of doing this event."
–Angela Verardi, Director of Events at UJA Federation of Greater Toronto
"The PM was a great addition to the program. We heard throughout the event from both staff and clients that his content was engaging, and attendees were very happy with it. His keynote was instrumental in making the program the success that it was!"
–Litsa Kokinias, Senior Meeting and Event Planner at Franklin Templeton
Speaker News
Check Availability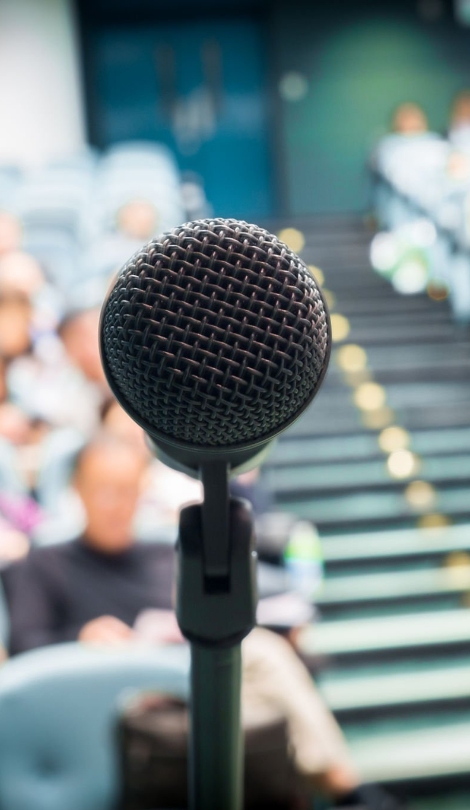 Other Speakers You May Like