Is Your Company Anti-WFH? This May Be Why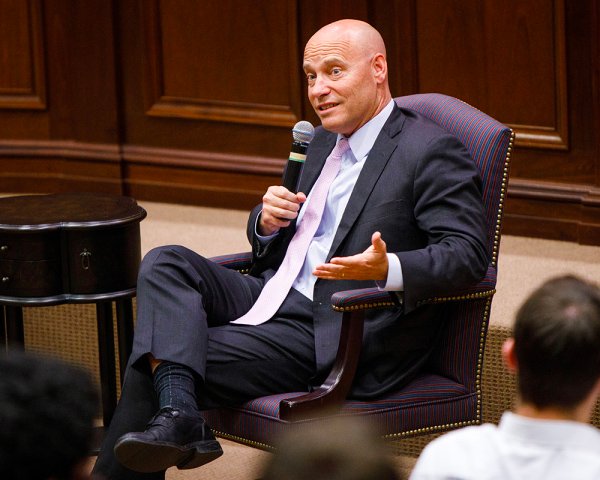 Earlier this month, hundreds of Better.com employees were fired over Zoom for working only "two hours a day," according to CNBC. The mortgage company's CEO claimed that such metrics as low meeting attendance and missed phone calls validated his decision to terminate around 9% of his workforce. Setting aside the CEO's seeming lack of empathy and poor timing, this report illustrates two issues amplified by the pandemic's stay-at-home orders: a lack of trust from leadership in their WFH employees and a skewed definition of what "productivity" looks like.
As a workplace simplification author and host of a popular virtual course on productivity, I've studied the growing divide between superficial productivity and actual productivity. In organizations where bureaucrats are more valuable than innovators or achievers, you'll see nonstop meetings and emails instead of measurable progress toward business goals. And when enough insecure managers are rewarded with promotions across the business, you get a workplace rife with mistrust and poor communication.
Fear-based work cultures also tend to favor ineffective metrics like "number of hours worked" rather than "number of goals/quotas achieved." The appearance of being hard-working — camera on at Zoom meetings and no email left unanswered — ends up replacing the actual work you were hired to do.
For example, a friend who's a mid-level director at a giant multinational tech company recently disclosed that she's spent the majority of the last two weeks on a spreadsheet. "Thirteen people who make six figures annually are weighing in on the column titles and ordering for a spreadsheet that's just an appendix to a planning presentation. The daily waste is staggering."
And the pressure to maintain the illusion of productivity only gets stronger the higher you climb. According to one VoloMetrix study, executives who expect responses to all their e-mails and perfect attendance in their meetings resulted in approximately 400 hours of lost productivity a week. Put another way: It takes 10 full-time employees just to keep up with the emails and meetings of a single demanding executive.
Given these statistics, it should shock exactly nobody to hear that 44% of executives are pushing for a return to five-days-a-week in the office vs. only 17% of employees, according to Future Forum's latest quarterly survey. The same survey also revealed another chilling disconnect: 94% of executives are at least "moderately confident" that their return-to-office policies are aligned with employee expectations and 59% are "highly confident."
Executive echo chamber aside, what do employees actually want? For starters, flexibility in where they work (76%) and when they work (93%). Since flexible work practices became the new normal in early 2020, non-executives have reported two silver linings: no more commuting and better work-life balance. Flexibility is also emerging as a path toward a more diverse, inclusive and equitable workplace. While data indicates that the majority of employees want flexibility, the survey found that it is valued most by people of color, women and working moms.
Future Forum reported that 87% of Asian respondents and 81% of Black respondents want flexible or hybrid work, compared to 75% of white respondents. And 85% of women who are fully remote want flexible or hybrid work, compared to 79% of men. These numbers are signaling "an inflection point in the workforce," according to Dr. Ella Washington of the Georgetown McDonough School of Business.
"If employers don't pay attention and take action to re-create the best of what we've learned working virtually in the office and in hybrid-work environments, then opportunities for inequity could skyrocket," continued Washington. "Executives have to overcorrect for this possibility now because by the time the return-to-work trends for marginalized groups become clear, it'll be too late — they'll be losing talent to companies that were intentional now and did it right."
What does "doing it right" look like? It starts with asking for and listening to your employees' preferences for returning to the office. It continues with a transparent plan and constant feedback loops. And it should absolutely re-examine the role and goal of in-person work for your organization. Consider reserving in-person expectations for ideation, innovation, and collaborative exercises — not admin tasks or other forms of busywork. And while executives also need to have a voice in the conversation, theirs shouldn't be louder or more influential than the employees they lead.