Speech Topics
Collaborating with unlikely characters to tackle seemingly impossible challenges and finding innovative ways to overcome them, is what Mick and Not Impossible Labs have done for the last 10 years. OK… now introduce a global pandemic. What the heck do we do now? How do we maintain an innovation culture in our very disrupted and strange new world? How do we embrace experimentation as a pathway to breakthroughs? In this conversation, Mick will briefly explain the origin of Not Impossible, the NI design process, and dive deeper into Not Impossible's newest world changing solutions.
Peter Drucker's famous quote "Culture eats strategy for breakfast" has never been more true – and needed – than today. Finding innovative ways to be nimble and creative in the midst of one of the most turbulent periods in modern history, (social unrest, political strife, a pandemic) will not only inform which companies will survive, but those that will thrive. The creative revolution has been democratized. The leaders' role to mine and nurture creativity within their organizations have never been more critical than today. In this talk, Mick will teach business leaders the way of the "hacker-maker" and the gift of positive failure. Mick will empower leaders' resourcefulness and remind them that the business landscape has never been more primed for breakthrough innovations… and quite possibly with the help of some zip ties and duct tape.
Since the launch of the EyeWriter and Not Impossible Foundation, Mick Ebeling has passionately studied the concept of "impossible." All the modern conveniences we see around us were once considered impossible by people who didn't know any better. Synthetic fabrics, cell phones, and digital watches (not to mention cars and computers) were all figments of the imagination until inspiration met execution and the impossible became a reality. In this talk, Ebeling dives deeper into "impossible," the underlying psychological effects it has on an organization, and how to overcome "impossible" so true innovation can take place.
Say the letters "A.I." and you may imagine of Mr. Hyde…but what if Dr. Jekyll appeared instead?  The concept of artificial intelligence, or A.I., connotes thoughts of science-fiction, Big Brother and a scary, robot-controlled world set in a dystopian future.  But what about the concept of A.I. for good? Not Impossible's founder Mick Ebeling discusses how A.I. has the incredible potential to make the world a better place.  Citing tangible solutions from around the world as well as solutions that are being developed at his Not Impossible Labs (such as remote vaccine delivery by drones, smart sensors that register seizures and tremors caused by Parkinson's, to intelligent electronics in prosthetics and therapeutic gait-trainers for Cerebral Palsy), Mick focuses on the most cutting edge and forward thinking ideas, advancements, and inventions in the A.I. space… but for good. By changing the narrative of what artificial intelligence can mean for the future of humanity to what it should mean, we can influence and inspire an entirely new generation of mad scientists.
Take a Hollywood producer, a NY professor, a fine artist and a hacker with a criminal record. Put them together and what do you get? A device that helped a paralyzed man create drawings using only the movement of his eyes. Collaboration comes in many form, some of them unexpected. In this talk, Mick discusses the tools necessary to become a stellar collaborator, and to recognize the traits of collaboration-worthy individuals for your next big idea.
Biography
Honored as one of the Top 50 Most Creative People and a Muhammad Ali Humanitarian of the Year Award winner, Mick Ebeling is a film/ television/ commercial producer, philanthropist, technology trailblazer, author, ENTREPRENEUR and public speaker. Ebeling is CEO of Not Impossible, an organization that develops creative solutions to address real-world problems.
Not Impossible Labs was founded on Mick's firm belief that nothing is impossible. With no technical background in ocular recognition technology, Ebeling created Not Impossible's first project: The Eyewriter. An open source, low-cost, DIY device, The Eyewriter enables individuals with paralysis to communicate and create art using only the movement of their eyes. Time Magazine named The Eyewriter one of the "Top 50 Inventions of 2010," and the device is now part of MoMA's permanent collection.
Not Impossible's latest endeavor, Project Daniel, now celebrates it's 2 year anniversary. The subject of Intel's "Look Inside" campaign, Project Daniel enabled Ebeling to fly to Sudan to 3-D-print prosthetic limbs and fit them for children of the war-torn region. He then left the equipment behind with trained locals to continue his work, thus creating the world's first 3-D printing prosthetic lab and training facility. Arms are printed within hours and cost $100. Time Magazine said, "It's hard to imagine any other device doing more to make the world a better place." Project Daniel EARNED many awards, including the Titanium Cannes Lion, along with 3 Bronze Lions (Branded Content, Film, & Cyber), and 1 Gold (Product Design). Project Daniel has also won AICP's Next Cause Marketing Award, the 2014 One Show Gold Pencil (Design and Intellectual Property & Products, tied for "Best in Show"), the 2014 Silver and Bronze Telly Award, and the 2014 Maker Faire Editor's Choice Blue Ribbon (Creativity, Ingenuity and Innovation), and was among The Nominet Trust 100, and was nominated at the 2015SXSW Interactive Innovation Awards (Innovative 3-DIY). The work has been entered into the MoMA's permanent film archives.
Project Daniel had over 1 Billion media impressions in a single year.
On January 6, 2015 Ebeling's first book, Not Impossible: The Art and Joy of Doing What Couldn't Be Done, hit shelves. The book recounts his life experiences, The Eyewriter, and Project Daniel. Deepak Chopra calls it "the template for a new science of consciousness," and Jillian Michaels refers to it as, "a road map to changing your life by changing the lives of others."
The WWSG team are super responsive and flexible. I will definitely work with them again to find speakers for my next event.
Delia Setiawan, Ernst & Young LLP
"After 20 years in the lecture series business, WWSG has become a valued partner. We produce over 24 speaking events a year and have worked with dozens of agencies. We appreciate WWSG's unparalleled professionalism, integrity, and creativity in suggesting speakers that are unique to the speaker circuit."
Sue Swan, Co-Founder of The Distinguished Speaker Series of Southern California
All timing and logistics were seamless, and the client was super engaged and thankful. I'm happy to report that we have another WIN for WWSG! Let's build on the momentum together!
Josh Linkner, Five-Time Tech Entrepreneur, Hyper-Growth CEO, Two-Time NY Times Bestselling Author, Venture Capitalist, and Keynote Speaker
The consistent professionalism and quality for the way Worldwide Speakers Group handles events shows that they think of each detail and every contingency beforehand.
Newt Gingrich, Distinguished Leader, Visionary, & Political Vanguard; 2012 Republican Presidential Candidate; Speaker of the U.S. House of Representatives (1995-1999); Best-Selling Author
Thanks again for all your help. Your entire team there is truly stellar.
Vice President of Communications; American Property Casualty Insurance Association
I hope to work again and again with Worldwide Speakers Group on the selection of our keynote and endnote speakers for our annual conference and other events. Our representative and her associate were terrific from my first communication to them until our speaking-event concluded... It is easy to see why many of the top speakers in the country work with Worldwide Speakers Group.
Gina Cohen, Chief Marketing Officer & Vice President of Communications for The National Recreation and Park Association
The team at WWSG is certainly at the top of the scale. Building a long-term relationship with the client has really set WWSG apart and we clearly saw that with our partnership. WWSG found creative ways to build the partnership which results in a win-win for all.
Erik Qualman, Top Technology and Motivational Speaker, #1 Bestselling Author & Futurist
Everything was buttoned up, from the initial outreach to the event execution and post follow-up. I have a great team of representatives from WWSG to work with, first class experience.
Raylene Wetzel, American Century Investments
We always enjoy working with WWSG, and we thank you and your team for your diligence, thoroughness, and professionalism. Planning is already underway for next year's event (no rest for the weary). We hope to have every opportunity to work with you again in the near future.
David R. Cape, EVP of Business Development at Texas American Resources Company
They provide us well-prepared and informed speakers who understand our expectations and unique format. With WWSG, we know that the speaker fees are fair and trust that the event will be a success.
Sue Swan, Co-Founder of The Distinguished Speaker Series of Southern California
Speaker Resources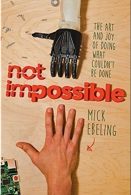 Check Availability