Speech Topics
As we approach year three of the pandemic and companies/organizations are learning how to grapple with the "Great Resignation", we must focus on how to sustain our team. Ashley has experience of building teams from scratch, reorganizing teams because of the moment they are in, and sustaining existing infrastructure with new leadership. Learn from Ashley how you can get the most out of your team while they also enjoy and thrive in the role they are in. Some things might have changed because of COVID-19, but a winning team is a constant for a successful company and organizations.
To create a world where all are treated fairly and equal, we must shift our understanding and change the culture to meaningfully address racial equity and diversity and inclusion. Though these issues can be tricky, sensitive, and difficult to navigate, Ashley will guide you through an honest, welcoming, and transformative process that will help you create a corporate and company culture that will help us all get closer to an America that is as good as its ideals.
Leaders, companies, and organizations alike have all learned that having lasting success comes when we realize one foundational principle: everyone must have a seat at the table. Inspired by Shirley Chisholm's creed that, "if they don't give you a seat at the table, bring a folding chair," this engaging and enlightening session will show you that we all win when there's a seat at the table for everyone. With expertise that has been honed over more than 15 years building some of the most successful campaigns and prominent coalitions in our country, Ashley will help you understand the importance of coalitions, how to build them, how to navigate their complex dynamics, how to keep them together, and how true coalition building can help you achieve your outcomes.
Biography
Ashley Allison is an Obama–Biden Administration and Biden–Harris campaign and transition senior advisor with more than 15 years of experience building campaigns and strategies that lead to victory. As the National Coalitions Director for the Biden–Harris 2020 presidential campaign, she led nearly 500 staff to activate the most robust coalition of voters in modern history. The investment and strategy spearheaded by Ashley provided results with a historic increase in voter turnout in African Americans, young Americans, Latino, AAPI, Indigenous voters, progressives, seniors and many more. She was the Director of Outreach for the Biden–Harris Presidential Transition Team. She is now the founding partner of The Turner Conoly Group.
Ashley served as the Executive Vice President for The Leadership Conference on Civil and Human Rights from 2017–2021. She reformed the 70+ year organization's strategies on how to run campaigns and policy efforts. Her management resulted in the creation of the And Still I Vote campaign, which launched in Vogue and People magazine, and protected the right to vote for millions of Americans during the 2020 election cycle. She also created Census Counts, the national 2020 census campaign, helping to get the citizenship question removed from the 2020 census form.
Before joining The Leadership Conference, Ashley was the deputy director and senior policy advisor for the Obama White House Office of Public Engagement from 2014 to 2017. In this role she led the White House's efforts on criminal justice and policing reform. In 2012, she led African American engagement for President Obama in the most contested battleground state of Ohio. Her strategy led to a four percent increase in Black turnout from 2008 to 2012. She then joined Enroll America and helped enroll 1.5 million people in "Obamacare".
Before entering politics, Ashley began her career as a high school special education teacher in Bedford Stuyvesant Brooklyn, New York and earned her master's in education. She earned her law degree, with a specialty in public interest law focusing on housing rights, voting and democracy, and racial equity, from Brooklyn Law School, and her undergraduate degree from The Ohio State University. Ashley serves as the Chairwoman for the Color of Change PAC Board and is a member of the Free Press Action Fund Board. In her free time, she teaches yoga and meditation to women of color. She also is the former host of the Podcast Pod for Cause, and is a regular contributor on CNN and MSNBC. Ashley is also a member of Delta Sigma Theta, Sorority, Inc.
The consistent professionalism and quality for the way Worldwide Speakers Group handles events shows that they think of each detail and every contingency beforehand.
Newt Gingrich, Distinguished Leader, Visionary, & Political Vanguard; 2012 Republican Presidential Candidate; Speaker of the U.S. House of Representatives (1995-1999); Best-Selling Author
The team at WWSG is certainly at the top of the scale. Building a long-term relationship with the client has really set WWSG apart and we clearly saw that with our partnership. WWSG found creative ways to build the partnership which results in a win-win for all.
Erik Qualman, Top Technology and Motivational Speaker, #1 Bestselling Author & Futurist
"After 20 years in the lecture series business, WWSG has become a valued partner. We produce over 24 speaking events a year and have worked with dozens of agencies. We appreciate WWSG's unparalleled professionalism, integrity, and creativity in suggesting speakers that are unique to the speaker circuit."
Sue Swan, Co-Founder of The Distinguished Speaker Series of Southern California
Everything was buttoned up, from the initial outreach to the event execution and post follow-up. I have a great team of representatives from WWSG to work with, first class experience.
Raylene Wetzel, American Century Investments
We always enjoy working with WWSG, and we thank you and your team for your diligence, thoroughness, and professionalism. Planning is already underway for next year's event (no rest for the weary). We hope to have every opportunity to work with you again in the near future.
David R. Cape, EVP of Business Development at Texas American Resources Company
I hope to work again and again with Worldwide Speakers Group on the selection of our keynote and endnote speakers for our annual conference and other events. Our representative and her associate were terrific from my first communication to them until our speaking-event concluded... It is easy to see why many of the top speakers in the country work with Worldwide Speakers Group.
Gina Cohen, Chief Marketing Officer & Vice President of Communications for The National Recreation and Park Association
All timing and logistics were seamless, and the client was super engaged and thankful. I'm happy to report that we have another WIN for WWSG! Let's build on the momentum together!
Josh Linkner, Five-Time Tech Entrepreneur, Hyper-Growth CEO, Two-Time NY Times Bestselling Author, Venture Capitalist, and Keynote Speaker
Thanks again for all your help. Your entire team there is truly stellar.
Vice President of Communications; American Property Casualty Insurance Association
The WWSG team are super responsive and flexible. I will definitely work with them again to find speakers for my next event.
Delia Setiawan, Ernst & Young LLP
They provide us well-prepared and informed speakers who understand our expectations and unique format. With WWSG, we know that the speaker fees are fair and trust that the event will be a success.
Sue Swan, Co-Founder of The Distinguished Speaker Series of Southern California
Check Availability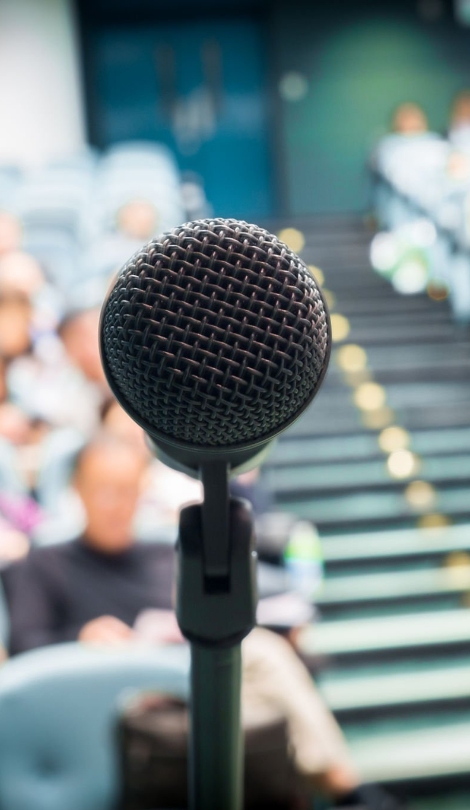 Other Speakers You May Like