Speech Topics
Crippling burnout. Chronic absenteeism. Rampant resignations. The multi-headed monster of resilience fatigue, longer working days and employee isolation are damming up the rivers of productivity at thousands of companies to a trickle. Addressing these core human problems are at the very top of every concerned employer's list. Leveraging insights from his own decade-long mental health journey, Johnny shows audiences why talking about mental health should be as straightforward and vital as talking about physical health, even in the workplace. He shares the hard-won strategies for emotional wellbeing that led to the creation of his science-based, breakthrough mental and emotional support app, Cope Notes, which is now in use in more than 90 countries. His fast-paced and actionable keynote program delivers proven steps to:
Build work cultures that proudly prioritize and support mental health for all
Rethink and reframe challenges as they arise
Process mental and emotional distress in a way that builds relationships, confidence, and happiness
Biography
After more than a decade in the trenches battling his own mental health and substance abuse demons, Johnny Crowder has emerged as one of America's exciting new voices on resilience, support and people-first leadership. He is a suicide/abuse survivor, TEDx speaker, touring musician, mental health and sobriety advocate, and Founder & CEO of Cope Notes, a text-based mental health platform that provides daily support to users in nearly 100 countries around the world.
In the years leading up to these incredible leaps in advocacy, every day was a battle against schizophrenic hallucinations and suicidal ideation. After a lifetime of resisting professional care and shying away from sharing his story, Johnny's curiosity flowered, and the healing slowly began.
Armed with 10 years of clinical treatment, a psychology degree from the University of Central Florida, and a decade of peer support and public advocacy through the National Alliance on Mental Illness (NAMI), Johnny created Cope Notes in 2019 which is fast gaining worldwide attention and adoption.
Since his first keynote in 2011, Johnny's refreshingly vulnerable and candid perspective has attracted praise from hundreds of outlets, including Upworthy, CNN, and Forbes.
With authenticity, well-placed humor and unconventional wit, Johnny draws on his own experiences to provide hopeful and proven insights into building greater mental health and a deeper connection with those around us.
"Johnny was the keynote speaker at our recent dinner for philanthropic professionals and the response from the attendees was overwhelmingly positive! Attendees shared that they appreciated Johnny's very personal presentation style and his willingness to engage with them. Johnny was very attentive during the two pre-session meetings we had in tailoring the session to best suit the needs of our audience. He took our input to heart and incorporated ideas and concepts seamlessly into his presentation without sacrificing any of his core messaging. The attention to timelines, deadlines, requests for additional information and session descriptions was impeccable and very much appreciated!" –Guela Ferguson, Florida Philanthropic Network
Speaker News
Check Availability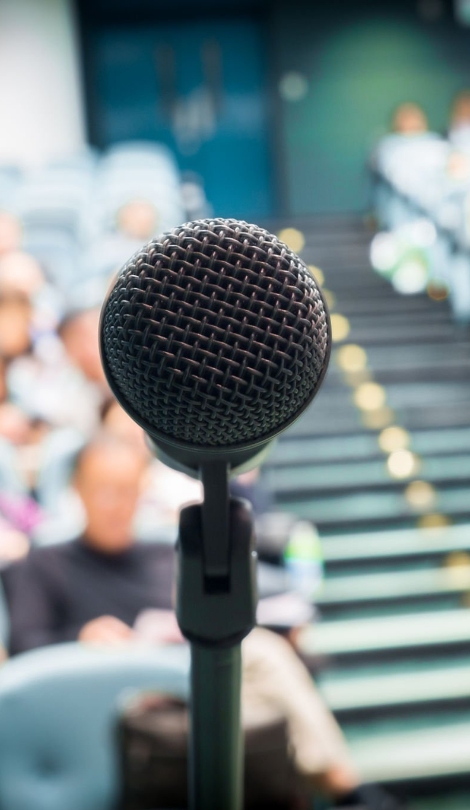 Other Speakers You May Like