Speech Topics
With Washington D.C.'s influence reaching every corner of our personal, professional, and investment lives, Jeff shares his high energy and engaging presentation, The Washington Update. Jeff has a unique ability to explain the craziness in Washington, D.C., and gives audience members tangible takeaways on preparing for what's coming next.  More often than not, his presentation is rated the highest among the speakers at our meetings.
Biography
Jeff Bush presents more than 200 times yearly in the U.S. and abroad to a client base that includes a who's who list of fortune 500 firms from Wall Street to Main Street and everywhere in between. Jeff frequently appears on CNBC's Nightly Business Report, is featured in various industry publications, including Investment News, and a guest on POTUS Sirius/XM Radio.
Jeff is a 30+ year veteran of the financial industry. By the end of his career on Wall Street, he managed a $50+ billion sales organization.  Before that, Jeff was the youngest managing partner in the 150-year history of The New England Financial.
Jeff holds a bachelor's degree in business administration/management with an emphasis in Accounting, Computers, and Philosophy from William Jewell College.
Jeff's dedication, forward-thinking, and strategic abilities have resulted in performance records, industry awards, and industry accolades.
While Jeff is best known as a keynote speaker, he has shared the stage with many notables, including prior Chairman and Vice Chairman of the Federal Reserve, Ben Bernanke and Stanley Fischer, Ron Insana, a reporter for Market Score Board and former Senior CNBC Analyst, Consuelo Mack, host of Wealth Track, Jeffrey Applegate, CIO for Morgan Stanley, Robert Reynolds President and CEO of Putnam Investments, and John Theil, former Vice Chairman of Global Wealth Management at Bank of America.
Jeff is a completely compelling speaker… he obviously has so much to say, based on a clear knowledge of the situation, that there's not enough time he could be allotted to give all the knowledge that he knows. He has to make his presentation compact because he has so much that's viable to say.
Speaker Resources
Speaker News
Check Availability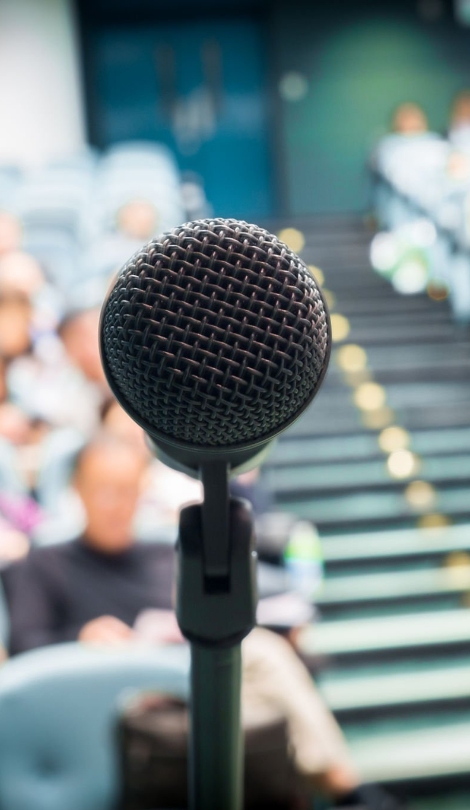 Other Speakers You May Like