AI Development: The Future of Technology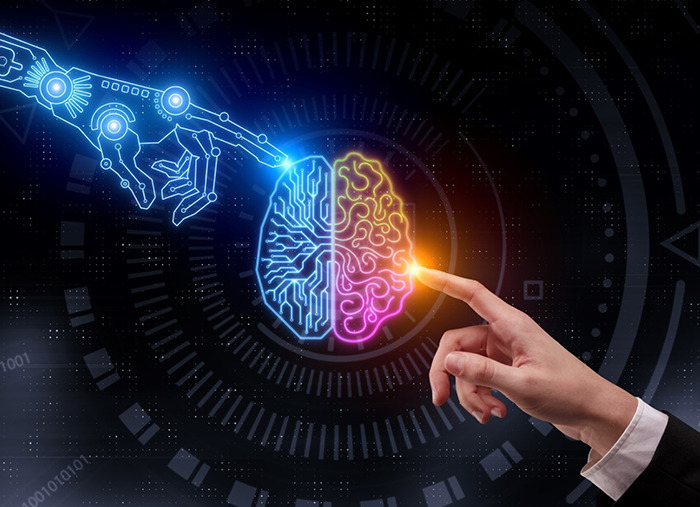 We're guessing that your email inbox, social media feeds, and possibly even your dinner conversations have touched upon the recent major developments of artificial intelligence. Questions have been raised after Future of Life Institute drafted an open letter calling for a six-month AI research halt, which was signed by tech leaders like Tesla CEO Elon Musk and Apple co-founder Steve Wozniak. But several career AI thought leaders have noted that the letter lacked nuance and that many of the big-name signees may have done so in an effort to protect their own endeavors and stall the competition.
It feels as if we've hit a pivotal moment: AI will inevitably impact our lives going forward. The thought leaders of Worldwide Speakers Group have been consistently addressing the topic and approaching this unprecedented issue in a way that is both informed and inspiring.
If you're curious for more information about speakers who can discuss the various aspects of AI and what the future holds, we have an array of speakers who can inform and educate your audience and help make sense of this complicated issue.
To host a WWSG thought leader at your upcoming event, contact us.
President of the University of Florida, Former U.S. Senator for Nebraska, New York Times National Best-Selling Author
U.S. Secretary of Defense (2019-2020); Secretary of the Army (2017-2019); Currently working in Venture Capital & Private Equity
Founder & CEO, Capital Brain; Real Estate Entrepreneur; High Altitude Mountaineer
Award-Winning Tech Guru; Former Co-Editor of Mashable; Author of Captivology; Co-Founder of Octane AI; Board Director and Advisor
Global Economist; Author; Investor in the Future
Future of Work Strategist, Author, 2017 Global LinkedIn Top Voice for Education
Co-Founder and Principal, RiceHadleyGates LLC
Theoretical Physicist, Professor, Futurist and New York Times Bestselling Author
Entrepreneur; Philanthropist; Producer; Author
Leading Authority on Technology, Transformation, and Leadership; Author of The Algorithmic Leader; CEO of Tomorrow; Harvard Business Review Columnist
Global Technology Futurist
"The Woz;" Co-founder of Apple Computer, Inc.; Co-founder of Efforce; Chief Scientist at Primary Data; Bestselling Author of iWoz: From Computer Geek to Cult Icon