3 Motivational Business Speakers to Consider for Your Next Event
Whether it be a small start-up or Fortune 500 company, every business faces a period in need of inspiration. It could be to drive sales, increase productivity or creativity, or to maybe just find meaning in your teams' jobs and work. Some companies turn to incentives, higher pay or great products, but many are now turning to hiring powerful leadership and business motivational speakers to help inspire employees to work harder and find meaning in passion in what they do.
There is now a growing number of businesses that recognize the significant value of hiring motivational speakers. They offer more than just inspiration, they provide invaluable advice based on firsthand successes that help drive growth to businesses and help employees find meaning in the things they do.
If you're looking to maximize employee potential to increase sales and profitability in your business, here are a few of Worldwide Speakers Group's top motivational business speakers.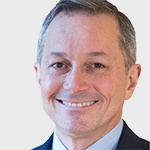 1) Chris Kuenne
Chris Kuenne is a successful business builder, growth capital investor and member of Princeton University's entrepreneurship faculty. Fascinated by the question of what motivates people to act as they do in a commercial context, he built Rosetta, a digital marketing firm where he and his colleagues translated insights about customer motivation into personalized sales and marketing techniques designed to accelerate growth. After selling Rosetta for $575M, he now teaches these techniques to his students at Princeton and applies them to drive the enterprise value of companies at Rosemark Capital, the private equity firm he founded. He also found time to co-author the Wall Street Journal Bestselling book, "Built For Growth."
Chris' success is what he now teaches and applies in his keynote speeches. Audience members will be treated to dynamic formats that include entertaining stories ranging from Ah ha! moments and the success that followed to agonizing moments of personal challenge and the lessons he has drawn from them and leave inspired by the new business growth. He illustrates and explains how to initiate growth techniques into the very fabric of a company's culture to increase profits and enterprise value.
2) John Danner 
John Danner is a thought leader, Wall Street Journal and Amazon bestselling author, trusted advisor and respected teacher at the intersection of leadership, innovation, strategy and entrepreneurship. For over four decades, John has helped senior business, nonprofit and government executives around the world navigate rapidly changing environments like high tech, healthcare, energy, financial services, and consumer products. He now teaches MBA courses in entrepreneurship, leadership and innovation at two of the nation's finest universities: The University of California Berkeley and Princeton University. As a Senior Fellow at University of California Berkeley's Haas Business School. His expertise on a broad range of strategic issues in a diverse array of industry settings led him to the creation of TED University and co-authoring the Wall Street Journal bestseller, "Built for Growth: How Builder Personality Shapes Your Business."
For several decades, John Danner has advised leaders across a wide spectrum of business, nonprofit and government organizations – from corporate CEOs, foundation presidents and startup entrepreneurs to Cabinet Secretaries, governors and mayors. Throughout his career – as consultant, lawyer, entrepreneur and professor – he has helped executives and students try to innovate and win in their own challenging environments. He understands how difficult it is for leaders and teams to find success.
John's keynotes decipher the different variables business' and entrepreneurs' face on the road to success. His talks are peppered with stories, examples and pragmatic suggestions that will help audiences overcome and reduce the fear of failure which stifles innovation. He offers talks that will challenge some of the common wisdom about innovation and supply them specific ideas on how to get moving in the right direction as a leader, business, or entrepreneur.
3) Carly Fiorina 
Carly Fiorina is a true leader and extraordinaire known for building Hewlett-Packard into the largest technology company in the world. She became one of America's most visible and influential corporate leaders and one of the world's most distinguished business innovators.
Through extensive experience she has learned that human potential is a limitless and uniquely powerful resource that can be unlocked, inspired and focused on worthy goals and common purpose. She knows that conservative principles, applied in a twenty-first century context, are the most effective way to unleash this potential for positive change in communities, organizations of all kinds and our nation.
Her lifetime of experience has taught Fiorina that the highest calling of leadership is to unlock the potential in others.
These motivational business leaders and speakers are just what any company needs to inspire and produce results. Their expertise and knowledge will not only engage and entertain, but motivate your team to do their best.
{{cta('93bdca80-b7a7-42e6-ad3e-12bb8590e8d6′)}}