Speech Topics
Do you think deflation is the only risk? Watch how inflation is already making a comeback and why relations are breaking down between the US and China, Russia and even Europe. China's One Belt One Road and The New Cold War are Critical for Businesses to Understand.
Economic instability is always a source of political upheaval from emerging markets to the American Presidential Race. What to look for.
See the economic signals that are bubbling up in your world. Don't wait for the data to confirm things. By then it's too late to profit.
GDP is not a number. It's an act of bravery. Every time we reach for something beyond our grasp and stretch our skills we Build GDP and Profitability.
Dr Pippa Malmgren shows you where innovation is occurring – right in front of you.
Biography
Dr. Malmgren is an economist who makes sense of the world economy by writing books, by founding tech businesses, by advising leaders around the world, and by public speaking. She is the founder and CEO of IndraNet.ai, a wisdom exchange. She is a Senior Advisor to The Monaco Foundry, a start-up incubator, and a Special Advisor to Avonhurst, a legal and consulting firm in the UK specializing in deals, policy, and capital raising. She is the Chairman of Datifly, a firm that advises on the use of drones by industry and previously co-founded a drone manufacturing firm which won the Cog X Award for Autonomy and the 2020 National Technology Award. Malmgren is also Senior Associate Fellow of RUSI and an advisor to the BSA Huxley Summit.
Dr. Malmgren served President George W. Bush in the White House as Special Assistant to the President and served on The National Economic Council when Enron and 9/11 happened. She also served on the President's Working Group on Corporate Governance and The President's Working Group on Financial Markets. Before joining the White House, she ran the Bankers Trust Asset Management business in Asia and was then appointed as the Global Chief Currency Strategist. She was then named the Deputy Head of Global Strategy at UBS.
Dr. Malmgren's recent book, The Infinite Leader, just won the International Press Award for the Best Book on Leadership for 2021. She is a Senior Partner of The Monaco Foundry, a leading startup incubator that backs companies globally across a wide array of technologies including bio-tech, med-tech, virtual reality, property, and retail.
They provide us well-prepared and informed speakers who understand our expectations and unique format. With WWSG, we know that the speaker fees are fair and trust that the event will be a success.
Sue Swan, Co-Founder of The Distinguished Speaker Series of Southern California
Everything was buttoned up, from the initial outreach to the event execution and post follow-up. I have a great team of representatives from WWSG to work with, first class experience.
Raylene Wetzel, American Century Investments
I hope to work again and again with Worldwide Speakers Group on the selection of our keynote and endnote speakers for our annual conference and other events. Our representative and her associate were terrific from my first communication to them until our speaking-event concluded... It is easy to see why many of the top speakers in the country work with Worldwide Speakers Group.
Gina Cohen, Chief Marketing Officer & Vice President of Communications for The National Recreation and Park Association
The WWSG team are super responsive and flexible. I will definitely work with them again to find speakers for my next event.
Delia Setiawan, Ernst & Young LLP
"After 20 years in the lecture series business, WWSG has become a valued partner. We produce over 24 speaking events a year and have worked with dozens of agencies. We appreciate WWSG's unparalleled professionalism, integrity, and creativity in suggesting speakers that are unique to the speaker circuit."
Sue Swan, Co-Founder of The Distinguished Speaker Series of Southern California
The team at WWSG is certainly at the top of the scale. Building a long-term relationship with the client has really set WWSG apart and we clearly saw that with our partnership. WWSG found creative ways to build the partnership which results in a win-win for all.
Erik Qualman, Top Technology and Motivational Speaker, #1 Bestselling Author & Futurist
We always enjoy working with WWSG, and we thank you and your team for your diligence, thoroughness, and professionalism. Planning is already underway for next year's event (no rest for the weary). We hope to have every opportunity to work with you again in the near future.
David R. Cape, EVP of Business Development at Texas American Resources Company
The consistent professionalism and quality for the way Worldwide Speakers Group handles events shows that they think of each detail and every contingency beforehand.
Newt Gingrich, Distinguished Leader, Visionary, & Political Vanguard; 2012 Republican Presidential Candidate; Speaker of the U.S. House of Representatives (1995-1999); Best-Selling Author
Thanks again for all your help. Your entire team there is truly stellar.
Vice President of Communications; American Property Casualty Insurance Association
All timing and logistics were seamless, and the client was super engaged and thankful. I'm happy to report that we have another WIN for WWSG! Let's build on the momentum together!
Josh Linkner, Five-Time Tech Entrepreneur, Hyper-Growth CEO, Two-Time NY Times Bestselling Author, Venture Capitalist, and Keynote Speaker
Speaker News
Check Availability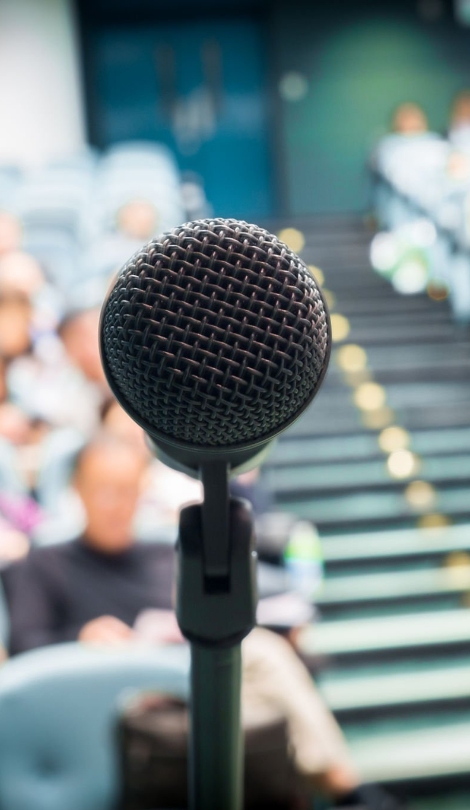 Other Speakers You May Like