Speech Topics
In this valuable address, Dr. Esper shares his expertise on the emerging geopolitical landscape, highlighting current trends and concerns to explain the potential risk and implications to companies, investors, and policymakers. Dr. Esper blends his extensive experiences in both private firms (private equity and venture capital) and public service to demonstrate a deep understanding of cause and effect on a global scale. Providing a high-level overview of the world's hotspots – the people, places, and policies that investors and companies should be aware of – Dr. Esper can advise on strategy in a meaningful and impactful way. This discussion can be customized to address your organization's current concerns.
In this impactful speech, Secretary Esper uses his informed experiences as a leader of two of the world's largest and most complex organizations to discuss the necessity of having a clear vision, straightforward mission statement, and comprehensive strategy for your organization.  Esper speaks to the importance of being able to articulate these things well to multiple audiences, and how to develop coherent plans for developing, implementing, and sustaining success. Mark Esper believes the most important elements of an organization's success are the character, values, and culture of its leaders and employees. In this pragmatic yet motivational presentation, Esper also shares:
• The importance of empowering and motivating your team by delegating authority, assigning mission-type objectives, and giving people room to surprise you
• How to strike the right balance between the demands of the present and the needs of the future when today is right in your face
• The criticality of diversity, inclusiveness, and respect in the workplace
• How to identify, recruit, develop, and retain quality people, especially leaders
• The importance of caring for your most important asset, your people
• How to drive change and implement reform in today's world
In this presentation, Secretary Esper addresses the challenges the U.S. faces globally, moving from region to region, and hot spot to hot spot, to share his insights about the challenges, trends, risks and opportunities that every leader and organization needs to be aware of.  Esper's remarks will cover topical issues, including:
• What does the ascendance of China mean for the U.S. and the West in the 21st Century
• How should America and its allies think about Russia over the next 10-15 years?
• How real are regional threats to U.S. interests from countries like Iran, North Korea, and Venezuela?
• How should the U.S. think about Latin America, Africa, and the Middle East?
• What about transnational threats from terrorist groups and criminal organizations?
• How do pandemics and climate change play into all of this?
• What are the real challenges America faces in space and cyberspace?
Esper also speaks to how the U.S. can develop and implement a whole-of-country approach––one that includes government at all levels, and the private sector in all of its shapes and sizes––to deal with these matters, including what the United States government can do to protect America today while readying itself for the future.
Lastly: What does this all mean for your organization and its future?
This engaging presentation addresses the geo-political landscape facing the United States today, the trends going forward, and the core attributes and fundamental nature of American foreign policy upon which new strategies must be designed and implemented.  In this wide-ranging talk, Secretary Esper discusses the following issues:
• What are the top issues facing the U.S. today? Tomorrow? Twenty years?
• How does China figure into all of this and what does it mean for U.S. global leadership?
• How is the United States' relationship with Europe changing?
• How is the Middle East evolving and what does it mean for America?
• How can the U.S. lead better in the world? What should we do more of? Less of?
• How do human rights, foreign aid, public diplomacy and the other elements of soft power fit into our foreign policy?
• What is the role of the private sector?
Lastly: What does this all mean for your organization and its future?
Biography
Mark Esper has led a distinguished career as a visionary leader, innovator, reformer, and change agent with a proven record of accomplishment in a wide range of roles and organizations. He attributes his success to a strong values-based foundation coupled with boundless energy and a can-do spirit that puts the organization and its people first.
Dr. Mark T. Esper became the 27th Secretary of Defense in July 2019 when he was confirmed in an overwhelming 90-8 vote by the U.S. Senate in rare bipartisan fashion. Esper went on to successfully lead the Defense Department through an unprecedented time in the nation's history: from conflict with Iran, an ongoing military campaign in Afghanistan, and counter-terrorist operations in the Middle East; to open competition with China and Russia amidst a fundamental shift in the geo-strategic environment. And from the greatest civil unrest and political turmoil America has seen in decades, to a major recession and the spread of a global pandemic the world had not experienced in over one hundred years, all while dealing with an unpredictable White House. Dr. Esper's memoir, A Sacred Oath: Memoirs of a Secretary of Defense During Extraordinary Times, chronicles this turbulent and critical period of modern American history and was an instant New York Times Bestseller.
Mark Esper will offer any audience an array of insights, ideas, forecasts, and strategies that can help them improve as individuals and teams.
"Secretary Esper was very generous with his time and genuine with his comments to our breakfast group, VIP group, veterans charity reps, and luncheon attendees. It was particularly touching for Secretary Esper to linger after the luncheon to talk one-on-one with our veterans in attendance and take a picture with the assembled group. He was simply phenomenal. We raised [more than our goal] for the direct benefit of our selected veterans charities, thanks in large part to Secretary Esper's participation."
Texas American Resources Company
"Dr. Esper was so extraordinary in terms of his experience, so people listened intently and absorbed the depth of what he was saying. There were several times where the audience erupted into applause. We also really love it when speakers are personable when one on one with our guests. Dr. Esper was terrific that way, too!"
New Albany Community Foundation
"Mark Esper was GREAT. We love him. I think he's one of the best (if not the best) speaker we've ever had. He is so engaging, and what a nice guy. A+!"
Head of Corporate Communications at Top Financial Corporation
"The event went extremely well, and Secretary Esper was simply phenomenal. He was very gracious with his time and our veterans were so pleased to have the chance to meet him. Thank you to WWSG so much for all your help!"
Communications Manager, AAPL
Speaker News
Check Availability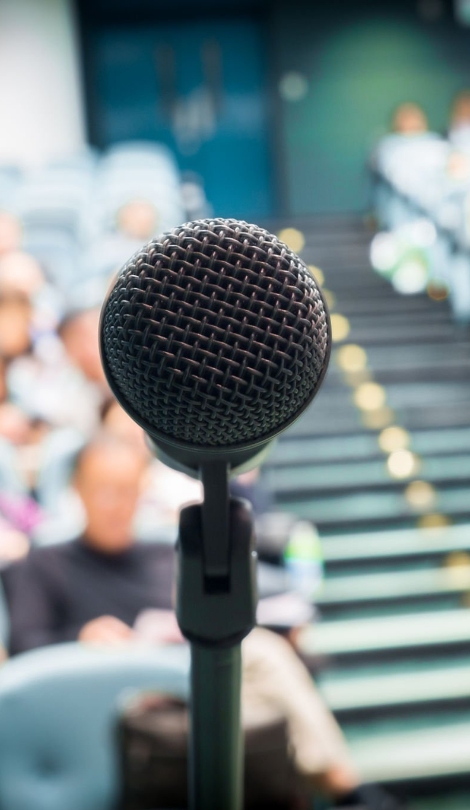 Other Speakers You May Like