Speech Topics
Successful companies operating in mature industries that embrace incremental change find themselves on a path that gets narrower and narrower. Eventually, they reach the end of the path, and by then, their customers have forsaken them
for a new offering that nobody saw coming. In cases where companies do take disruptive risks, it's often because they're backed into a corner and there's no other choice.
But companies that try to differentiate themselves by focusing on incremental innovation instead of game-changing, disruptive innovation will differentiate themselves right out of business. They simply cannot afford to wait until they get backed into a corner. Companies need to be consistently making bold moves, even at the very peak of their success. It is an essential skill for anyone in business, from a small start-up to a global corporation, with the desire to transform organizational processes and behaviors, and ask, "Why hadn't we ever thought about our business and industry this way before?"
What does it take to be a disruptive leader? Do you need to be a brilliant agitator like Steve Jobs? A driven workaholic with a passion to change the world like Tesla's Elon Musk? Sure, CEOs like that get a lot of press, but there's more to success than being loud and charismatic. Truly disruptive leaders are like Master Chefs on a cooking show, always looking for ways to take existing ingredients— the same ones everyone else has access to—and combine them in unique ways.
Those new recipes are a type of investment capital: the more you have, the better. Of course, not all of them will succeed. But disruptive thinking and leadership is less about the success of any one idea and more about putting your business in a position where you have more new ideas to spend than your competition does. Most importantly, being a disruptive leader is about creating a culture where everyone values new recipes. Because if you want to build a disruptive organization, you first have to build more disruptive leaders.
As much as we might desire it, the future we face will not be predictable. We are living in a fast-changing and uncertain time and we are entering this new global order with a way of seeing and thinking better suited for a world now several centuries behind us. A world that could be explained in simpler terms, when you could expect and carefully plan for gradual shifts in the status quo.
But the scale of the challenges we face and the accelerating speed of innovation in Artificial Intelligence (AI), the Internet of Things (IoT), and Biotechnology demands a new way of opening minds to unconventional strategies. Winning organizations in the next decade will need to incorporate a steady stream of disruptive technologies to stay ahead of the game—technologies that will force them to rethink the habits that have made them successful in the past, and challenge the conventional wisdom that has defined the competitive dynamics of their industry.
Biography
At some time, someone somewhere is going to disrupt your entire industry. Shouldn't it be you? Luke Williams, author and globally recognized authority on innovation leadership, reveals a way of thinking that has the power to transform your business and stay ahead of the game. Luke Williams is one of the world's leading management thinkers on innovation strategy and leadership. He has worked with leading companies across the globe and is a dynamic and sought-after keynote speaker, having lectured in 21 countries and addressed the United Nations General Assembly and the World Innovation Forum.
Williams is Professor of Innovation at NYU Stern School of Business; Founder and Executive Director of the W.R. Berkley Innovation Labs; and a Fellow at Frog Design—one of the world's most influential product strategy and design firms. He is the inventor of 30+ U.S. patents and has designed more than 100 products in industries ranging from transportation to finance, and healthcare to consumer electronics.
His views are regularly featured in media ranging from Bloomberg BusinessWeek and Fast Company to The Wall Street Journal and The Economist. He is the author of the international bestseller, Disrupt: Think the Unthinkable to Spark Transformation in Your Business.
"After 20 years in the lecture series business, WWSG has become a valued partner. We produce over 24 speaking events a year and have worked with dozens of agencies. We appreciate WWSG's unparalleled professionalism, integrity, and creativity in suggesting speakers that are unique to the speaker circuit."
Sue Swan, Co-Founder of The Distinguished Speaker Series of Southern California
I hope to work again and again with Worldwide Speakers Group on the selection of our keynote and endnote speakers for our annual conference and other events. Our representative and her associate were terrific from my first communication to them until our speaking-event concluded... It is easy to see why many of the top speakers in the country work with Worldwide Speakers Group.
Gina Cohen, Chief Marketing Officer & Vice President of Communications for The National Recreation and Park Association
All timing and logistics were seamless, and the client was super engaged and thankful. I'm happy to report that we have another WIN for WWSG! Let's build on the momentum together!
Josh Linkner, Five-Time Tech Entrepreneur, Hyper-Growth CEO, Two-Time NY Times Bestselling Author, Venture Capitalist, and Keynote Speaker
Thanks again for all your help. Your entire team there is truly stellar.
Vice President of Communications; American Property Casualty Insurance Association
The consistent professionalism and quality for the way Worldwide Speakers Group handles events shows that they think of each detail and every contingency beforehand.
Newt Gingrich, Distinguished Leader, Visionary, & Political Vanguard; 2012 Republican Presidential Candidate; Speaker of the U.S. House of Representatives (1995-1999); Best-Selling Author
The team at WWSG is certainly at the top of the scale. Building a long-term relationship with the client has really set WWSG apart and we clearly saw that with our partnership. WWSG found creative ways to build the partnership which results in a win-win for all.
Erik Qualman, Top Technology and Motivational Speaker, #1 Bestselling Author & Futurist
Everything was buttoned up, from the initial outreach to the event execution and post follow-up. I have a great team of representatives from WWSG to work with, first class experience.
Raylene Wetzel, American Century Investments
They provide us well-prepared and informed speakers who understand our expectations and unique format. With WWSG, we know that the speaker fees are fair and trust that the event will be a success.
Sue Swan, Co-Founder of The Distinguished Speaker Series of Southern California
The WWSG team are super responsive and flexible. I will definitely work with them again to find speakers for my next event.
Delia Setiawan, Ernst & Young LLP
We always enjoy working with WWSG, and we thank you and your team for your diligence, thoroughness, and professionalism. Planning is already underway for next year's event (no rest for the weary). We hope to have every opportunity to work with you again in the near future.
David R. Cape, EVP of Business Development at Texas American Resources Company
Speaker Resources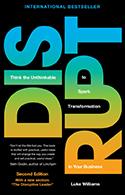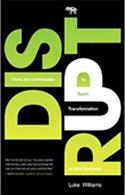 Check Availability