Speech Topics
How do you come back from your biggest mistakes? When confronted with losing everything, some people give up—while others use those setbacks as inspiration to reach new goals. In cycling, Lance Armstrong was the "comeback king" when he overcame testicular cancer to win the Tour de France seven times. In the process, he became one of the most well-known athletes in the world. However, his biggest comeback was not athletic but personal when he came back from the doping scandal that stripped him of his Tour de France titles. After going from hero to zero, he worked hard to take responsibility for his mistakes, learn from them, and rise again with his new podcasts and organization WEDU. In this revealing talk, Lance tells stories from his career and shares what it takes to come back from your mistakes. Audiences will learn that you need to be honest, vulnerable, and stay positive in order to come back even stronger than before.
The key to leading a team is honesty. While Lance was doing all the right things to win as a team —working hard, good tactics, great teammates—he was doing the worst thing you can do as a leader: lying. He lied to himself, his team, and his supporters. His win-at-all-costs mentality eventually lost him his cycling titles and resulted in his banishment from the sport. He learned how the decisions you make as a leader can have an impact on everyone—from your team to your fans to your family. In this brutally honest talk, Lance shares what he learned about himself, winning, and leadership as he had to confront his wrongdoing. Audiences will come away with what it takes to lead and work as a team: communication, persistence, and most of all honesty.
How do you become—and stay—resilient in your body and mind? Lance Armstrong became one of the best-known athletes in the world for his hard work and mental strength as a cyclist. He learned from the best coaches and athletes how to stay healthy and mentally strong. While today Lance no longer competes and is just happy to finish a race, he still practices what he learned as a professional athlete to stay fit. In this candid talk by Lance, audiences will come away with world-class coaching on how to train effectively, improve their health, stay mentally strong, and maintain their fitness throughout life.
In those no-holds-barred, no questions off-limits fireside chat, Lance Armstrong will answer anything audiences want to know about his entire career. Interviewers can go deep on any topic. You can learn how Lance overcame cancer, his time as a professional cyclist, his experience with the Livestrong charity, his banishment from the sport, and his new activities as podcast host of The Move and The Forward or his Next Ventures investing.
Lance also talks about redemption and reinvention and now is a successful advisor and investor in health care start-ups.  Embracing his past mistakes with an endurance athlete's tenacious mindset of powering through pain, challenges, and adversity; Armstrong's inspirational talks champion resilience, integrity, leadership, and the ability we all have to overcome challenges and rise up from defeat.
Biography
A globally known cyclist and endurance athlete, Lance remains passionate about the benefits of an active lifestyle. Through his decades of competitive racing, Lance has developed extensive worldwide contacts in the sports, fitness, and health markets, regularly being invited to review early-stage companies. His extensive connections have resulted in highly successful early investments in Docusign and Uber that reflect his strong investment insights. In this digital age, Lance understands the importance of digital brand building and the power of influencers.
Lance currently hosts THEMOVE, a podcast that provides analysis of stages of the Tour de France and other cycling and endurance races. This podcast has had millions of downloads and has been ranked in the top 10 in the sports and recreation category on Apple's iTunes. He also hosts a podcast called THE FORWARD where Armstrong interviews authors, musicians, athletes, politicians and influencers from all walks of life. These form the cornerstones of WED? MEDIA, part of his WED? brand, a budding community of endurance athletes who go Forward, Never Straight.
"Thanks again for all your help. Your entire team there is truly stellar."
Vice President of Communications; American Property Casualty Insurance Association
"They provide us well-prepared and informed speakers who understand our expectations and unique format. With WWSG, we know that the speaker fees are fair and trust that the event will be a success."
Sue Swan, Co-Founder of The Distinguished Speaker Series of Southern California
"The team at WWSG is certainly at the top of the scale. Building a long-term relationship with the client has really set WWSG apart and we clearly saw that with our partnership. WWSG found creative ways to build the partnership which results in a win-win for all."
Erik Qualman, Top Technology and Motivational Speaker, #1 Bestselling Author & Futurist
"The consistent professionalism and quality for the way Worldwide Speakers Group handles events shows that they think of each detail and every contingency beforehand."
Newt Gingrich, Distinguished Leader, Visionary, & Political Vanguard; 2012 Republican Presidential Candidate; Speaker of the U.S. House of Representatives (1995-1999); Best-Selling Author
"We always enjoy working with WWSG, and we thank you and your team for your diligence, thoroughness, and professionalism. Planning is already underway for next year's event (no rest for the weary). We hope to have every opportunity to work with you again in the near future."
David R. Cape, EVP of Business Development at Texas American Resources Company
"Everything was buttoned up, from the initial outreach to the event execution and post follow-up. I have a great team of representatives from WWSG to work with, first class experience."
Raylene Wetzel, American Century Investments
"After 20 years in the lecture series business, WWSG has become a valued partner. We produce over 24 speaking events a year and have worked with dozens of agencies. We appreciate WWSG's unparalleled professionalism, integrity, and creativity in suggesting speakers that are unique to the speaker circuit."
Sue Swan, Co-Founder of The Distinguished Speaker Series of Southern California
"All timing and logistics were seamless, and the client was super engaged and thankful. I'm happy to report that we have another WIN for WWSG! Let's build on the momentum together!"
Josh Linkner, Five-Time Tech Entrepreneur, Hyper-Growth CEO, Two-Time NY Times Bestselling Author, Venture Capitalist, and Keynote Speaker
"I hope to work again and again with Worldwide Speakers Group on the selection of our keynote and endnote speakers for our annual conference and other events. Our representative and her associate were terrific from my first communication to them until our speaking-event concluded... It is easy to see why many of the top speakers in the country work with Worldwide Speakers Group."
Gina Cohen, Chief Marketing Officer & Vice President of Communications for The National Recreation and Park Association
"The WWSG team are super responsive and flexible. I will definitely work with them again to find speakers for my next event."
Delia Setiawan, Ernst & Young LLP
Check Availability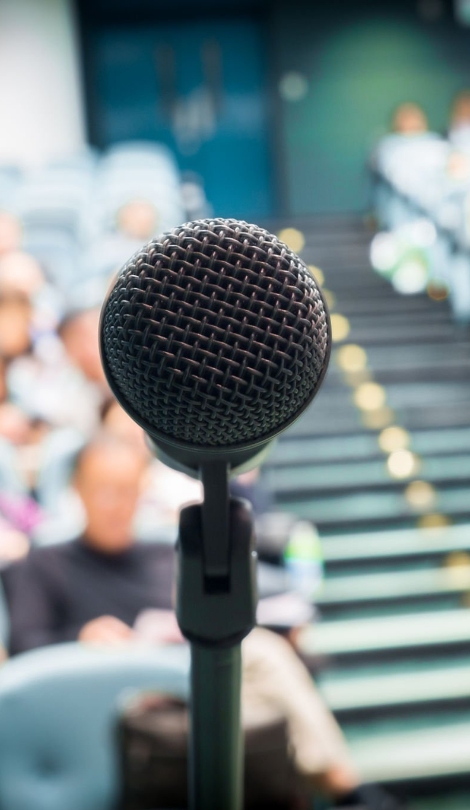 Other Speakers You May Like