Speech Topics
Sergeant Peck has conquered many challenges in life – including being abandoned by his biological father, suffering verbal and physical abuse by his step father, being blown up twice in Iraq and Afghanistan, losing his memory and all four of his limbs, being suicidal, then one of only two military members in the U.S. to receive a successful double arm transplant. Through it all, John relied on his can-do spirit and over abundance of hope to get through the tough times. Through his tales of struggle and his ability to hope John inspires audiences to face their own challenges and to never give up hope no matter how hopeless life might seem.
Sergeant Peck discusses how perseverance is the key to success. From the stories of his first blast, and how it wiped out his memory almost completely, to the painstaking task of having to relearn almost everything—from driving a car—to remembering who your spouse was—to learning how to be a Marine again. John continued to persevere and continued to push day in and day out to relearn how to do the job he loved. The effort paid off and he was able to re-enlist again and become a U.S. Marine for the second time. But again, John was forced to persevere when he was blown up a second time, losing all four of his limbs. It was his perseverance that allowed him to never give up and gave him the strength of will and spirit to research the possibility of receiving a double arm transplant. Through his story of struggle and perseverance John inspires audiences to never give up on their dreams.
Despite almost insurmountable obstacle in life, John has always reached out a hand to help others. From—helping single mothers pay for Christmas gifts at local stores, giving a homeless man a gift card for a warm winter coat, and purchasing holiday presents for underprivileged children—to mentoring other wounded warriors and helping to create, fund specialized Track Chairs for wounded warriors to improve their mobility and helping to educate the public about the need for organ donation, John has always valued the power of service. Through his stories of giving back even in his darkest times, John motivates audiences to incorporate service in their lives and to recognize how satisfying it is to reach out a helping hand to those in need.
Life throws all of us unexpected punches, but we have a choice as to how we handle those unforeseen obstacles. John will take the audience on a journey though his life and how even in his darkest hour—when he concocted a plan to end his life—he found a way out of his "dark spot" and redirected his thinking to achieve  a positive outcome. John also describes his journey from becoming only one of five quadruple amputees from the War on Terror and someone who was depressed and hopeless to a man who now has two donor arms, a family, and a future filled with hope and purpose. John motivates audiences to redirect their negative impulses by showing them that if he overcame all of his life's obstacles, then they can do the same.
Biography
In 2007, Sgt. John Peck, of Antioch, Illinois, was serving in Iraq when he was first wounded. The vehicle he was riding in while manning the turret gun hit an IED. Peck was left with vision, balance problems, complete loss of short term and long-term memory, and hearing problems as a result. He also suffered a traumatic brain injury (TBI) which nearly killed him. Undeterred, Sgt. Peck went through months of grueling physical with the goal of returning to the Marines and serving his country.
He reenlisted in the Marines and things were going well until May 24, 2010; that fateful day that would change his life forever. At the age of twenty-four, Sgt. Peck was serving in Helmand province, Afghanistan with the 3rd Battalion, 1st Marines Weapons Company as a mortar man. Peck was out on patrol when he stepped on an IED triggering it. The resulting blast amputated Peck's legs, part of one arm, severe damage to his other arm and wounded him severely in the stomach. As a result of medical complications, doctors ended up amputating part Sgt. Peck's remaining arm. He received treatment in Germany and was later transferred to Bethesda Naval Hospital. Sgt. Peck endured twenty-seven different surgeries, and received forty-one pints of red blood cells, thirty-five units of plasma and five units of platelets. He almost died three times during his surgeries and on the third was actually pronounced dead. Despite his fragile condition Sgt. Peck became an advocate for blood donation.
On August 26, 2014, he was officially listed to receive a double arm transplant in Boston, from Brigham and Women's Hospital. On August 18, 2016, Sgt. Peck received some good news that they had received a donor. After a sixteen-hour surgery, with two identical surgical teams each working on one arm, Sgt. Peck was the second military member to receive an upper bilateral transplant. Sgt. Peck and his wife, Jessica, have been at Walter Reed National Military Medical Center where Sgt. Peck endured often grueling daily physical and occupational therapy.
Today, Sgt. Peck is a much sought-after inspirational speaker, sharing his hopeful story of overcoming nearly insurmountable injuries with audiences from corporations to high schools and non-profits. He also encourages every American to become and organ donor and to be a helpful hand to others. John co-authored "Rebuilding Sergeant Peck: How I Put Body and Soul Back Together After Afghanistan" (Skyhorse, April 2019).
I hope to work again and again with Worldwide Speakers Group on the selection of our keynote and endnote speakers for our annual conference and other events. Our representative and her associate were terrific from my first communication to them until our speaking-event concluded... It is easy to see why many of the top speakers in the country work with Worldwide Speakers Group.
Gina Cohen, Chief Marketing Officer & Vice President of Communications for The National Recreation and Park Association
The WWSG team are super responsive and flexible. I will definitely work with them again to find speakers for my next event.
Delia Setiawan, Ernst & Young LLP
They provide us well-prepared and informed speakers who understand our expectations and unique format. With WWSG, we know that the speaker fees are fair and trust that the event will be a success.
Sue Swan, Co-Founder of The Distinguished Speaker Series of Southern California
"After 20 years in the lecture series business, WWSG has become a valued partner. We produce over 24 speaking events a year and have worked with dozens of agencies. We appreciate WWSG's unparalleled professionalism, integrity, and creativity in suggesting speakers that are unique to the speaker circuit."
Sue Swan, Co-Founder of The Distinguished Speaker Series of Southern California
The team at WWSG is certainly at the top of the scale. Building a long-term relationship with the client has really set WWSG apart and we clearly saw that with our partnership. WWSG found creative ways to build the partnership which results in a win-win for all.
Erik Qualman, Top Technology and Motivational Speaker, #1 Bestselling Author & Futurist
All timing and logistics were seamless, and the client was super engaged and thankful. I'm happy to report that we have another WIN for WWSG! Let's build on the momentum together!
Josh Linkner, Five-Time Tech Entrepreneur, Hyper-Growth CEO, Two-Time NY Times Bestselling Author, Venture Capitalist, and Keynote Speaker
The consistent professionalism and quality for the way Worldwide Speakers Group handles events shows that they think of each detail and every contingency beforehand.
Newt Gingrich, Distinguished Leader, Visionary, & Political Vanguard; 2012 Republican Presidential Candidate; Speaker of the U.S. House of Representatives (1995-1999); Best-Selling Author
Everything was buttoned up, from the initial outreach to the event execution and post follow-up. I have a great team of representatives from WWSG to work with, first class experience.
Raylene Wetzel, American Century Investments
We always enjoy working with WWSG, and we thank you and your team for your diligence, thoroughness, and professionalism. Planning is already underway for next year's event (no rest for the weary). We hope to have every opportunity to work with you again in the near future.
David R. Cape, EVP of Business Development at Texas American Resources Company
Thanks again for all your help. Your entire team there is truly stellar.
Vice President of Communications; American Property Casualty Insurance Association
Speaker Resources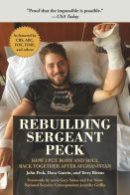 Other Speakers You May Like