Speech Topics
In August 2019, when the Wall Street Journal reported that U.S. President Donald Trump was "fixated" on the idea of buying Greenland, most Americans thought it was a joke. How could an autonomous realm of the 56,000 people within the Kingdom of Denmark, located north of the Arctic Circle, possibly be a top priority for an American president? Conan O'Brien flew to Greenland to "negotiate" the sale. When Denmark said it wasn't interested, Trump was offended. He tweeted a photo of a golden Trump-branded hotel crudely photoshopped into Greenland's low-lying capital. "I promise not to do this to Greenland!" he jabbed.
But Greenland isn't a punchline—it's the front line of U.S.-China competition. Over the past decade, China had developed a secretive plan to establish a foothold there. Its goal: expand its shipping and naval operations to the region and eventually demand a cut of the Arctic region's immense natural bounty. When the sea ice melts, the world's largest protected fishery and vast reserves of oil, gas, and minerals will become accessible for the first time. New sea lanes will open up, creating a shorter route for commercial shipping between Asia and Europe and North America. New satellite ground stations will enable the world's major militaries to bring next-generation technologies to the Arctic, from precision hypersonic missiles to underwater drones. China wants in.
It's not politically correct to say, but everyone knows it's true: climate change is a geopolitical issue. In this provocative and wide-ranging talk, Eyck Freymann explains how China is actually thinking about and planning for climate change, why getting an emissions deal is so hard, and how the changing planet will drive superpower competition over the coming decades. Freymann takes the audience on a tour from the South Pacific to Latin America, from the Indian Ocean to the high Arctic, to show how America and China are already competing to dominate a warming world—and what this means for the countries and businesses stuck in between.
Since March 2020, the world's most populous country has kept its borders almost entirely closed. Visitors can usually enter China only for specific "business" purposes, and if they have received a Chinese vaccine. Students, non-essential workers, and family members have seen their visas rejected.
China claims it will reopen the border in the second half of 2022. But this timeline is not credible. COVID-19 probably cannot ever be eradicated globally, and Chinese vaccines don't work well against new variants. Reopening borders therefore means telling the Chinese people to tolerate mass infection after being virtually virus-free for over a year.
What if China never reopens? It is time for investors and business leaders to start considering the possibility. The implications are profound, not only for geopolitics, but also for companies and investors. If China seals itself off from the world and descends deeper into authoritarianism, supply chains, technology, and financial markets will all be affected.
In this sobering and contrarian talk, Eyck Freymann draws on historical insights and a unique expertise in the Chinese Communist Party to sketch out China's potential paths out of COVID—and what they mean for the rest of the world.
In 2013, Chinese leader Xi Jinping announced a campaign for national rejuvenation. The One Belt One Road initiative, or OBOR, has become the largest infrastructure program in history. Nearly every Chinese province, city, major business, bank, and university has been mobilized to serve it. All told, China has spent hundreds of billions of dollars overseas building ports and railroads, laying fiber cables, and launching satellites. Now it is refocusing this project for the 21st century, pivoting into vaccines, digital services, green tech, and more.
Based on original Chinese sources and years of fieldwork on five continents, Eyck Freymann pulls back the veil about Xi's ambitions to restore China's place at the center of the world. Drawing on chilling propaganda and fascinating personal stories from the ground, Freymann takes audiences on a tour around the world. In the process, he shows how Xi's OBOR scheme is about more than infrastructure—it is, fundamentally, a campaign to restore an ancient model in which foreign emissaries paid tribute to the Chinese emperor, offering gifts in exchange for political patronage. Xi sees himself as a sort of modern-day emperor, determined to restore China's past greatness.
Many experts assume that Xi's nakedly neo-imperial scheme couldn't possibly work. Freymann shows how wrong they are. China isn't preying on victims; it's attracting willing partners—including Western allies—from Latin America to Southeast Asia to the Persian Gulf.
In this talk, Freymann tells the monumental story of Xi's project on the global stage. Through a whirlwind tour from Malaysia to Greece, Russia to Iran, Freymann pulls back the veil of propaganda and offers a gripping world tour of the burgeoning Chinese empire and clear recommendations for how companies and governments can respond.
To many observers in the West, China is a black box—an ancient culture, an unfamiliar and authoritarian political system, and a curious blend of capitalism and Marxist ideology. One day, a tech billionaire might be riding high. The next, he may face a kangaroo court, a jail cell, or worse.
To understand China, you need to understand the Communist Party—where it comes from, where it is going, and how it maintains its grip on the country.
In this wide-ranging talk, Eyck Freymann boils down his personal experience and acclaimed academic research into a crash course on what the Communist Party wants and how it rules, from the regulatory crackdown on big tech to the wild west of property development in Chinese cities, from the military's obsession with retaking Taiwan to the recent embrace of "ecological civilization." The talk offers a simple framework for understanding how this enigmatic country works—plus essential tips for any business that hopes to survive and thrive in the Chinese market.
Biography
Eyck is Director of Indo-Pacific and global pandemic coverage at Greenmantle LLC, a New York-based macroeconomic and geopolitical advisory firm. His book One Belt One Road: Chinese Power Meets the World, was published to universal acclaim by Harvard University Press and has been heralded as the "definitive" book on China's global ambitions.
Drawing on a deep knowledge of the country and language, Eyck writes about how the Chinese Communist Party governs at home, how it thinks about key global trends, and how it is seeking power and influence in every region of the world. Based on these insights, he develops strategies for Western governments and businesses to adapt and compete.
A provocative and engaging speaker known for his passion and range, Eyck brings together insights about history, politics, financial markets, and national security to make sense of complex cases across sectors and geographies. He relishes tough questions and engages the audience in wide-ranging Q&As, with a unique skill for finding perspective and providing solutions and guidance to companies.
Eyck's research and writing have appeared in The New York Times, The Atlantic, and The Economist. He publishes regularly in Foreign Affairs, Foreign Policy, and The China Wire. He is a doctoral candidate at the University of Oxford, where he researches climate change and U.S.–China competition in the Arctic.
Eyck previously worked as a research associate at Harvard, Stanford, and Tsinghua Universities. He holds an MPhil from the University of Cambridge, where he was a Harvard-UK Scholar; an AM from Harvard University, where he won the Joseph Fletcher Memorial Prize for best thesis; and an AB cum laude with highest honors in East Asian History from Harvard College.
"Eyck Freymann sheds fresh light and understanding on the most important competition of this century. With One Belt One Road, the author has earned his place as one of the foremost experts on the economic strategies of the Chinese Communist Party. In this impeccably researched and well written book, Freymann corrects misunderstandings and provides coherent recommendations that, if implemented, will preserve America's and the free world's competitive advantages." LTG H.R. McMaster (Ret.) — Former United States National Security Advisor
Speaker News
Check Availability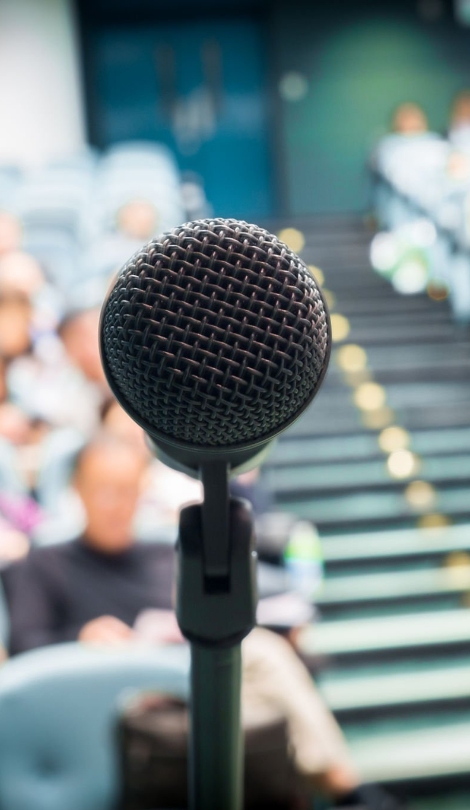 Other Speakers You May Like