Speech Topics
After half a century of breakneck growth, Asia has become the world's most dynamic region, a $21 trillion economic juggernaut where the three largest economies, the United States, China, and Japan, intersect. But in the aftermath of the 2008 financial crisis, Asia has also become a growth driver, whose relationship to the world economy is changing rapidly and dramatically.
For decades, it was America and Europe that beat a path to Asia's door. But the other foot now wears the shoe: many Western economies increasingly rely on Asian consumers. And Asian countries today are much more than traders. They are builders, lenders, investors, and, in some areas, a growth engine.
Just take the United States: American demand for Asian goods has powered export-led sectors in Asia since at least the 1960s, from Japanese and Korean microelectronics to Thai rubber and Vietnamese textiles. But Asians have become major consumers of all things American, including corn and soybeans (for their animal feed), pork (for their tables), and natural gas (for their power plants). And Asia is today a source of capital, not just a capital recipient. Financial markets form wherever capital is concentrated, and, increasingly, Asians are buying stakes not just in Asian companies but in global companies too. Those purchases have scrambled the calculus in many countries, as Chinese, Japanese, and Korean money flows across Asia, Singapore bankers finance deals in India, and Indian corporate money looks for opportunities overseas.
And yet this happy tale of "Economic Asia" is not the end of the story. Alongside the juggernaut, there is "Security Asia"a dysfunctional region of mistrustful powers, escalating their territorial disputes over tiny rocks and shoals and arming for conflict. Competing 19th and 20th-century nationalisms have moved again to the fore as pathologies that seemed frozen in time raise the specter of renewed military conflict, not least between China and its neighbors. In today's Asia, economics and security no longer run in parallel lines. They are almost completely in collision, as the region's story becomes "A Tale of Two Asias," or perhaps a battle between an economic Dr. Jekyll and a military Mr. Hyde.
What explains the change? And in the battle for Asia's soul, which side will win: security or economics?
After 35 years of unprecedented growth, China's once successful growth model is quickly running out of steam. Predicated on investment in fixed assets, such as infrastructure, and, to a lesser extent, reliance on exports, the economy is delivering diminishing returns to the Chinese people, slowing down, and, without deep and enduring structural reform, faces an uncertain future. Establishing a new, and more sustainable, growth model is perhaps the most intense challenge now facing the administration of President Xi Jinping.
Meanwhile, foreign governments and businesses, from Washington to Brussels and beyond, have begun to take a harder line on China's trade, currency, investment, and corporate governance practices. The US and Europe, in particular, are pushing Beijing hard for major changes. And they are doing at precisely the moment that leading international companies face growing restrictions and new competitive dynamics in China. These include regulatory, industrial policies, and the nurturing of indigenous Chinese competitors.
Drawing on 30 years of experience with China, Evan Feigenbaum offers a comprehensive look at China's political, economic, and foreign policy and investment future. He walks audiences through China's growth story, its emerging challenges, Xi Jinping's agenda, and the political and economic risks that will affect the country's future — and the opportunities and challenges for international investors and firms.
To achieve a more broad-based prosperity—the kind of wealth that separates advanced economies from developing countries—China will need to once again embrace bold change. Bluntly put, China confronts severe headwinds that are likely to jeopardize the remarkable gains of recent decades unless the government makes serious policy and institutional changes. Longstanding resource-intensive and labor-intensive growth looks increasingly untenable as environmental degradation, resource constraints, labor shortages, and demographics converge to force Beijing to focus not just on whether the economy grows but how it grows.
Economic and institutional reform of this magnitude and complexity is not an event, but rather a process. It is the work of years, and potentially of a generation.
Should we be optimistic or pessimistic about the prospects for significant and enduring reforms? Can the market henceforth play a more decisive role in China? What will be the relationship between the Chinese government and the market? What role will various parts of the Chinese government play in shaping change? And what are the opporutnies and challenges that could face your business in the decade ahead? 
This talk offers a comprehensive look at China's political and economic past, present, and future.
Once economic basket cases, China and India are the most important emerging economies in the world today. Indeed, the drama of their rise is nothing short of breathtaking. In 2000, China's nominal gross domestic product was $1.2 trillion; by 2014, it was a staggering $10 trillion and climbing, making China only the second country in history to achieve an economy in the double-digit trillions. The Indian growth story is no less impressive: India's GDP in 2000 was just $463 billion; in 2013, it had surpassed $2 trillion.
But while these two ancient and growing countries are success stories, they are also rivals, whose military and security tensions threaten to overwhelm their potential to contribute jointly to Asia's exciting future. And both countries pose distinct, but significant, challenges to the prevailing international system. Countries with economies that have grown ten times larger are, not surprisingly, unwilling to merely settle for institutional arrangements that prevailed a decade ago. Integrating China and India into world affairs poses a unique and historic challenge.
China's changing role in the world is more often discussed and much debated. But India's role will also prove important. On a host of issues, from sustaining global growth, to peace in Asia, to carbon emissions and climate change, these countries, and the relationship between them, will determine the world's fate. And with a new prime minister, Narendra Modi, and its first single-party parliamentary majority since the 1984 election, India's future is especially dynamic as the country seeks to restore rapid growth, reform its economy and institutions, open itself further for business, and break the confining shackles of South Asia to burst onto the global stage as a confident power.
What explains the Chinese and Indian success stories? And how will each country navigate its economic, political, and foreign policy challenges? Evan Feigenbaum has deep experience with both China and India, in the US government and as an advisor on risk to financial and corporate players. He draws on that experience to explore the futures of China and India side-by-side.
For seven decades since the end of World War II, the United States has been Asia's dominant power, providing military security and powering the region's growth. But America today confronts a new Asia, whose economic and political features will differ from the past. And it is no longer clear that the United States "gets" Asia, or how rapidly it is changing.
For 1,000 years, Asia was deeply interconnected. Goods, capital, technologies, ideas, and religions, including Buddhism and Islam, moved across Silk Road caravan routes and over well-trafficked Asian sea lanes. But between the 17th and 19th centuries, Asia fragmented. The West arrived and maritime trade swamped continental trade. China weakened. Imperial Russian armies arrived in Central Asia. And many of India's traditional roles in Asia were subsumed within the British Empire.
Today, after a 300-year hiatus, Asia is being reconnected at last. Yet, the United States is badly prepared for this momentous rebirth, which is at once stitching Asia back together and making the United States less relevant in each of Asia's constituent parts. Asians are, in various ways, passing America by, restoring ancient ties and repairing long-broken strategic and economic links.
Intellectually, the United States still has three separate foreign policies in Asia, one for East Asia, another for South Asia, and a third for Central Asia (which it scarcely regards as a part of Asia at all). As Asia reintegrates, then, the United States is too often stuck in an outdated mode of thinking.
Strategically, new forces are challenging old US roles. In East Asia, for example, trade agreements, regionally based regulations and standards, and institutions created without American involvement hold the potential to marginalize the United States in time.
Institutionally, neither the US government nor most US companies and are well set up to adapt to this new Asia. They are too stove-piped, too bureaucratic, too old-fashioned, and too slow. The United States just isn't organized for success in the new Asia.
Evan Feigenbaum explores the forces that will challenge America in the new Asia. How can Americans adapt and compete?
Biography
Evan A. Feigenbaum is Vice President for Studies at the Carnegie Endowment for International Peace, where he oversees research in Washington, Beijing and New Delhi on a dynamic region encompassing both East Asia and South Asia. Initially an academic with a PhD in Chinese politics from Stanford University, Feigenbaum's career has spanned government service, think tanks, the private sector, and three major regions of Asia.
From 2001 to 2009, he served at the U.S. State Department as Deputy Assistant Secretary of State for South Asia (2007–2009), Deputy Assistant Secretary of State for Central Asia (2006–2007), Member of the Secretary of State's Policy Planning Staff with principal responsibility for East Asia and the Pacific (2001–2006) under Secretaries Colin L. Powell and Condoleezza Rice, and an adviser on China to Deputy Secretary of State Robert B. Zoellick, with whom he worked closely in the development of the U.S.-China senior dialogue.
During the intensive final phase of the U.S.-India civil nuclear initiative from July to October 2008, he co-chaired the coordinating team charged with moving the initiative through the International Atomic Energy Agency Board of Governors and the Nuclear Suppliers Group and then to Congress, where it became the U.S.-India Nuclear Cooperation Approval and Nonproliferation Enhancement Act. He negotiated agreements with the governments of Kazakhstan and Turkmenistan and also has extensive policy experience with North and South Korea, Japan, and Australia. He received three individual and two group superior honor awards from the State Department.
Following government service, Feigenbaum worked in the private and nonprofit sectors: He was vice chairman of the Paulson Institute at the University of Chicago, and the co-founder of MacroPolo, its digital venture on the Chinese economy; head of the Asia practice at the markets consultancy Eurasia Group, a global political risk consulting firm; and senior fellow for East, Central, and South Asia at the Council on Foreign Relations. Before government service, he worked at Harvard University (1997–2001) as lecturer on government in the faculty of arts and sciences and as executive director of the Asia-Pacific Security Initiative and program chair of the Chinese Security Studies Program in the John F. Kennedy School of Government. He taught at the U.S. Naval Postgraduate School (1994–1995) as lecturer of national security affairs and was a consultant on China to the RAND Corporation (1993–1994).
He is the author of three books and monographs, including The United States in the New Asia (CFR, 2009, co-author) and China's Techno-Warriors: National Security and Strategic Competition from the Nuclear to the Information Age (Stanford University Press, 2003), which was selected by Foreign Affairs as a best book of 2003 on the Asia-Pacific, as well as numerous articles and essays.
…an economic and policy expert on China, Japan, India and beyond.
Speaker News
Check Availability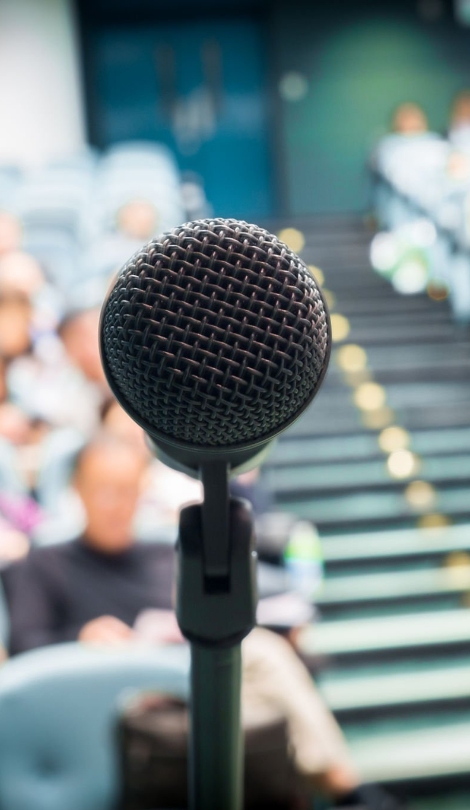 Other Speakers You May Like