CNN's Sanjay Gupta Reports on NFL's 'Emergency Action Plan' That Helped Save Damar Hamlin's Life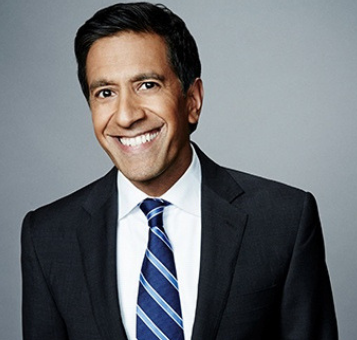 CNN's Chief Medical Correspondent Sanjay Gupta showed viewers Monday the NFL's "emergency action plan" that saved the life of Buffalo Bills safety Damar Hamlin.
Hamlin collapsed after he made a tackle on Cincinnati Bengals wide receiver Tee Higgins in a Monday night matchup two weeks ago between the Bills and Bengals. Hamlin was given CPR on the field and rushed to a local Cincinnati hospital, where he was intubated and listed in critical condition. As the week went on, Hamlin's health improved, and he was cleared to fly back to Buffalo, where he stayed at a Buffalo hospital before doctors gave him the okay to go home. Gupta showed viewers on CNN's The Lead With Jake Tapper, guest hosted by Pamela Brown, just how the NFL's protocols saved Hamlin's life.
"So what is the EAP? What does that stand for?" Gupta asked NFL's Chief Medical Officer Allen Sills.
"It stands for Emergency Action Plan," Sills answered. "So basically anytime or any place that players are going to be active, there has to be an emergency active plan. The EAP was followed to the letter that night; at that moment, everyone knew what they needed to do, how they needed to do it, and had the equipment to do it and felt comfortable."
Sills gave Gupta a tour of the TIAA Bank Field in Jacksonville, Florida, before Saturday night's game between the Los Angeles Chargers and the Jacksonville Jaguars. The NFL's Chief Medical Officer showed Gupta the different technologies the NFL used in order to keep players safe. Teams use blue tents on the sideline to keep players' injuries private from the fans. Sills also showed where concussion spotters sit and they can stop the game when they need to.
"It's always about the right people, the right plan, and the right equipment," Sills added. "We have almost 30 medical professionals, and everyone has a job to do."
Doctor Justin Deaton, an airway specialist, showed Gupta what medical tools he has in his bag in case of an emergency like Hamlin's.
"I really have all the resources here that I would have in an emergency room," Deaton added.
Gupta asked about the difference between working in a hospital compared to working out on a football field, and Deaton said, "the biggest challenge is the external environment."
CNN's chief medical correspondent highlighted the workers in attendance for Saturday's game and showed the protocols they went through so every medical worker understood their assignments if a medical emergency occurred.
"Keep in mind the medical team was able to get to Damar Hamlin in ten seconds, and speed really matters here," Gupta continued. "Every additional minute that someone in cardiac arrest goes without CPR, mortality goes by up to ten percent."