Speech Topics
One of his core tenets to success for any organization, Riley puts a premium on teamwork including its most noble manifestation: sacrificing individual goals for the greater good. Riley's philosophy is based upon leadership, mastery, change, and personal growth as well as understanding and controlling the shifting dynamics of a team — any team, whether it is a small company, a giant corporation, a city, or a group of athletes. Applying object lessons learned throughout his legendary career, Riley provides cautionary insights and strategic tactics on withstanding pressure, the perils of complacency, the frustrations of playing not to lose, and the roles to be played by team members of varying skills.
Drawing on his experiences in and out of professional basketball, Riley combines sound management principles and examples from the business world with highlights and experiences from his career to illustrate his team-building leadership philosophy. He speaks about motivation, selfishness, complacency, and winning as well as his successes and failures in a compelling, informative presentation that provides immediate practical application to attendees' personal and professional lives. Riley provides vivid examples of how the "winner within" each of us can adapt his ideas to all types of team play– whether in the sports arena, in daily life, or in the marketplace.
Biography
Widely regarded as one of the greatest NBA coaches ever, Pat Riley's resume is filled with many milestones during a career that spans 38 years as a player, assistant coach, head coach, administrator and broadcaster and has produced seven NBA championships. He is the current President and former Head Coach of the Miami HEAT, a 2008 Basketball Hall of Fame inductee and the only Head Coach in NBA history to capture Coach of the Year honors with three different teams.
However, Riley is not only one of professional basketball's most successful leaders, he has also earned the title of "America's Greatest Motivational Speaker" and has been rated by Success Magazine as "the best in his field" for his powerful, engaging presentations. He is a consummate competitor who knows the exhilaration of winning and he electrifies audiences with his immense energy, exceptional insight and endless enthusiasm in each and every appearance.
"A winner and visionary!"
Speaker Resources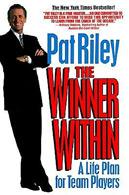 Check Availability