Speech Topics
Netflix Founder and startup CEO Marc Randolph shares the unlikely story of how a handful of dreamers with no money and a bad idea, created the company that eventually brought down Blockbuster.  Packed with dozens of stories that trace the dramatic ups and downs of those first exciting years, Marc weaves an inspiring story that shows the value of innovation, persistence and optimism.  Along the way he shares some of the many values that he believes made Netflix successful, including a focus on analytics and testing, its novel corporate culture, and its almost fanatical obsession with focus.  Equal parts inspiration, start up story, and practical tips, it's a message that resonates well with anyone who appreciates a good "overcoming adversity" story.
Biography
Marc Randolph is a veteran Silicon Valley entrepreneur, advisor, and investor. As co-founder and first CEO of Netflix, he laid much of the groundwork for a service that's grown to over 200 million subscribers, and fundamentally altered how the world experiences media.
He also served on the Netflix board of directors until retiring from the company in 2003. Marc's career as an entrepreneur spans four decades. He's founded or co-founded six other successful startups, mentored hundreds of early-stage entrepreneurs, and as an investor has helped seed dozens of successful tech ventures (and just as many unsuccessful ones).
Most recently, Marc co-founded analytics software company Looker Data Sciences, which was acquired by Google in 2019 for $2.6 billion. He currently sits on the boards of Solo Brands, Augment Technologies, Dishcraft Technologies and the Truckee Donner Land Trust.
Marc is also the author of the internationally best-selling memoir, That Will Never Work: The Birth of Netflix and The Amazing Life of an Idea which tells the untold story of Netflix. He is host of the top-10 Apple podcast That Will Never Work, where he works directly with entrepreneurs to provide 1-on-1 mentoring.. Marc is also a judge and investor on Entrepreneur Magazine's Elevator Pitch web series.
The That Will Never Work podcast is available on Apple, Spotify, Stitcher, and Google Podcasts. Listeners can apply to be on the podcast at https://marcrandolph.com/guest/. Follow Marc on Instagram, Twitter, Facebook, LinkedIn, and TikTok at #ThatWillNeverWork
All timing and logistics were seamless, and the client was super engaged and thankful. I'm happy to report that we have another WIN for WWSG! Let's build on the momentum together!
Josh Linkner, Five-Time Tech Entrepreneur, Hyper-Growth CEO, Two-Time NY Times Bestselling Author, Venture Capitalist, and Keynote Speaker
I hope to work again and again with Worldwide Speakers Group on the selection of our keynote and endnote speakers for our annual conference and other events. Our representative and her associate were terrific from my first communication to them until our speaking-event concluded... It is easy to see why many of the top speakers in the country work with Worldwide Speakers Group.
Gina Cohen, Chief Marketing Officer & Vice President of Communications for The National Recreation and Park Association
The team at WWSG is certainly at the top of the scale. Building a long-term relationship with the client has really set WWSG apart and we clearly saw that with our partnership. WWSG found creative ways to build the partnership which results in a win-win for all.
Erik Qualman, Top Technology and Motivational Speaker, #1 Bestselling Author & Futurist
They provide us well-prepared and informed speakers who understand our expectations and unique format. With WWSG, we know that the speaker fees are fair and trust that the event will be a success.
Sue Swan, Co-Founder of The Distinguished Speaker Series of Southern California
Everything was buttoned up, from the initial outreach to the event execution and post follow-up. I have a great team of representatives from WWSG to work with, first class experience.
Raylene Wetzel, American Century Investments
Thanks again for all your help. Your entire team there is truly stellar.
Vice President of Communications; American Property Casualty Insurance Association
The WWSG team are super responsive and flexible. I will definitely work with them again to find speakers for my next event.
Delia Setiawan, Ernst & Young LLP
"After 20 years in the lecture series business, WWSG has become a valued partner. We produce over 24 speaking events a year and have worked with dozens of agencies. We appreciate WWSG's unparalleled professionalism, integrity, and creativity in suggesting speakers that are unique to the speaker circuit."
Sue Swan, Co-Founder of The Distinguished Speaker Series of Southern California
The consistent professionalism and quality for the way Worldwide Speakers Group handles events shows that they think of each detail and every contingency beforehand.
Newt Gingrich, Distinguished Leader, Visionary, & Political Vanguard; 2012 Republican Presidential Candidate; Speaker of the U.S. House of Representatives (1995-1999); Best-Selling Author
We always enjoy working with WWSG, and we thank you and your team for your diligence, thoroughness, and professionalism. Planning is already underway for next year's event (no rest for the weary). We hope to have every opportunity to work with you again in the near future.
David R. Cape, EVP of Business Development at Texas American Resources Company
Speaker News
Check Availability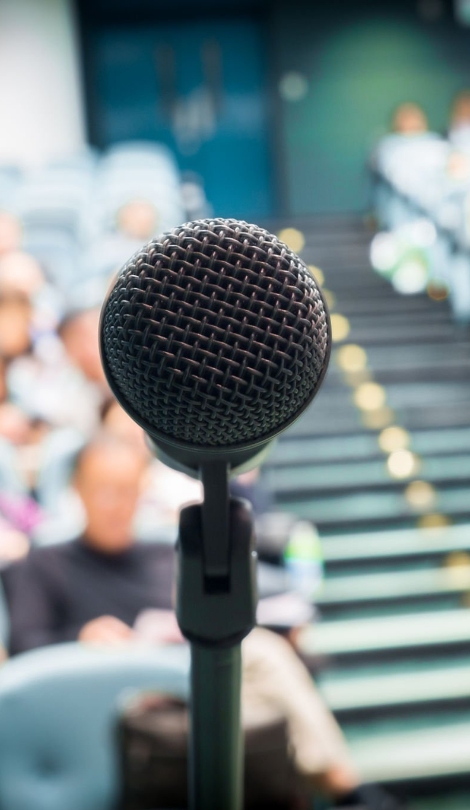 Other Speakers You May Like